When planning for Sweet Baby Strader's nursery, I knew we wanted a neutral base, with gender specific details layered on top. One detail that I knew I wanted to be neutral was the curtain panels. When Ben and I went to Ikea over Thanksgiving week to get a dresser for the room, I stopped by the curtain section to check out what the options were. I originally wanted to look at some gingham fabric to maybe make pillows, but ended up being drawn to the
RITVA curtains
. I believe for the 94 inch length we got, they were $20 a pair. UNHEARD OF. I felt some panels in store and the quality was just as good as I would buy at Target or World Market or somewhere. So on a whim, I purchased three packages of cream curtains.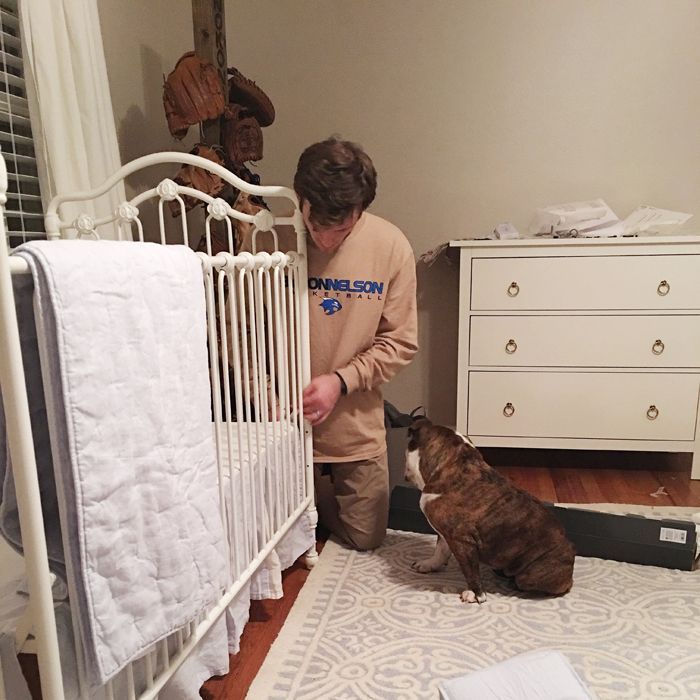 The curtains stayed in the closet for almost three months until I got my act together and got some curtain rods. We went with
these
from Target. Ben and I had a really productive night where we lifted the crib and hung the curtains.
Then we had a womp womp moment when the curtains looked like this..
Cheap for a reason, I guess? They wouldn't stay cinched. I was pretty disappointed. I spent the next day trying to brainstorm ways to fix this problem. They I realized I needed to add something to control how much I cinched the fabric. I grabbed my big roll of twine and one of the screwdrivers we had still in the nursery from the work we had done and solved our problem!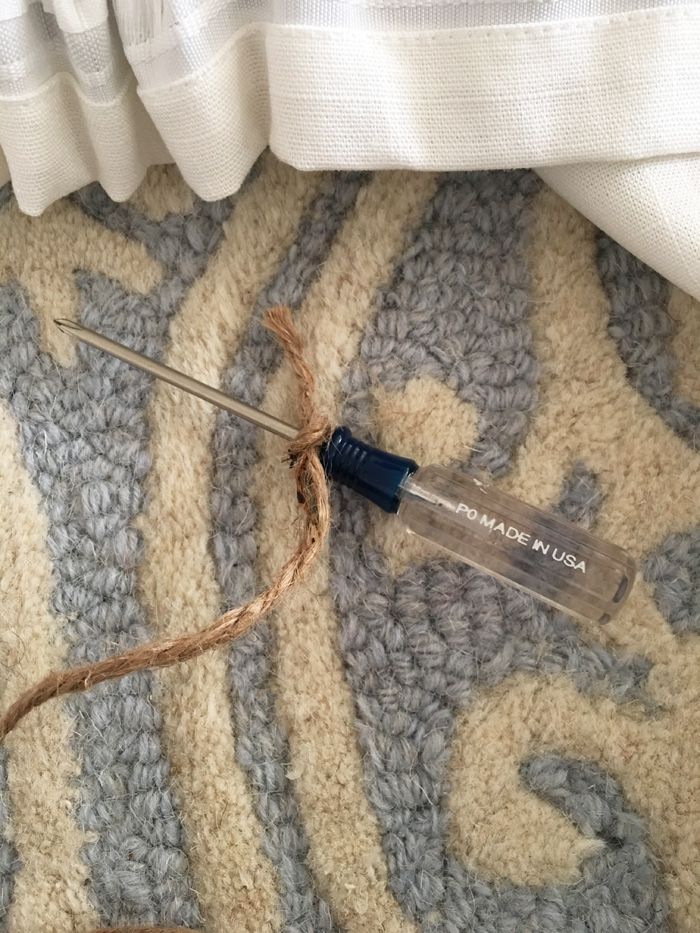 I tied the twine to the screwdriver with the plan to feed it through the curtain's pocket. Make sure that you go metal end first, so that the string won't come off.
Once you have the string fed through, make sure to keep a close eye on both edges of the string, and put the curtain on the rod.
Then, use your string to cinch to your desired width, and tie into a double not for security. Trim your edges with scissors.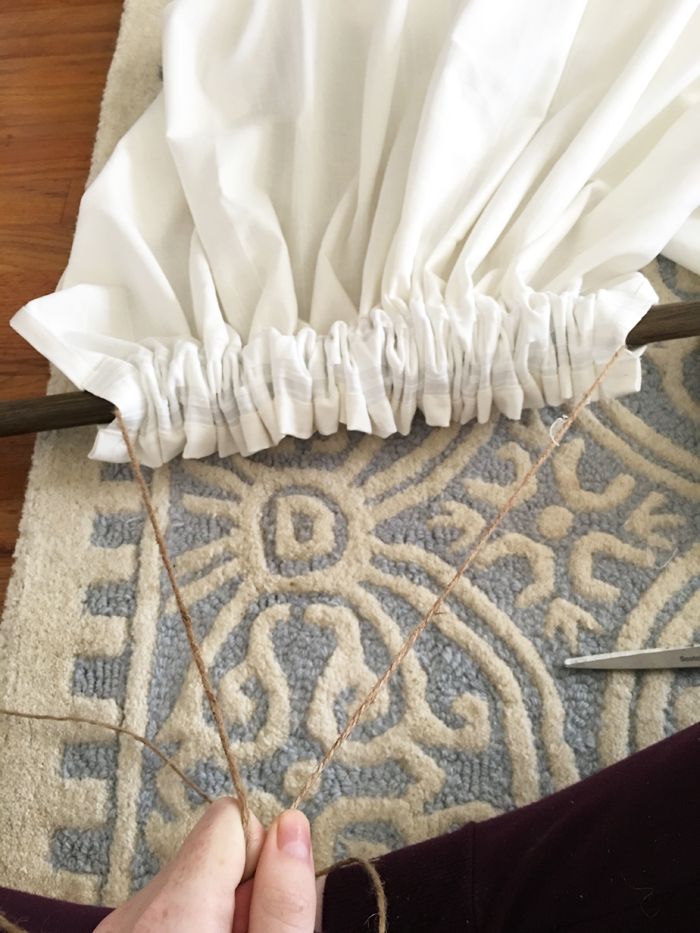 YAY!!!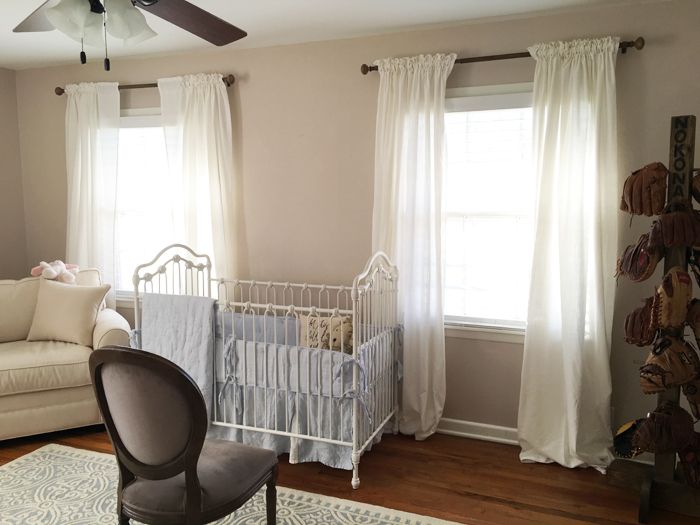 The image above shows the difference between using my cinch method (on the right) and just keeping the panels normal (on the left). Sorry for not moving my chair out of the way.. I was excited! After I did one Ben kindly suggested that it was time for me to stop moving or standing on furniture, and I agreed. I just wanted to share this tip for anyone that's in the market for some inexpensive curtain panels. These made it possible for us to get the luxe look of curtains pooling on the ground, hung really high, for such a low cost!
What do y'all think? :)