What we're eating this week...
We've been on such a taco salad kick.. I can't count how many times we've eaten it over the past few weeks. We just season ground turkey with taco seasoning and eat on a bed of lettuce with a little bit of cheese and some salsa as dressing. Eating lower carb and less sugar has really helped me feel good as this pregnancy progresses so I've been making this constantly because it doesn't taste like a healthy meal if that makes sense!
What I'm reminiscing about...
Last night we took our maternity photos and I wore the same shoes I wore for our photos in Paris almost two years ago. Something about wearing those shoes, and the long dress, made me remember so clearly how fun it was to walk around Paris all fancied up. Because of that, before and after the session was almost as fun as during. I remember that day so fondly! You can see our whole shoot,
here
.
What I'm loving...
I feel like Spring fashion is SO cute this year. I think it possibly seems extra cute because I'm not getting anything, haha!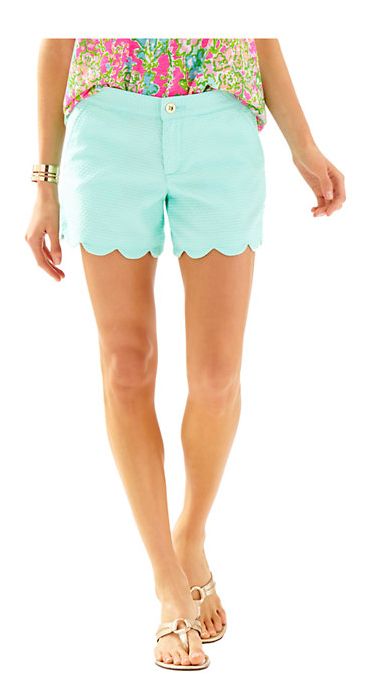 I've got my eye on these Lilly shorts.. but I feel like it might not be wisdom to try and buy shorts until I'm at least a little bit postpartum. :) I'm not buying clothes because I don't want to spend money on maternity things, or normal clothes in a bigger size. We'll just see where I'm at and what I need come May!
What we've been up to...
It's been busy around here! I
posted
a little bit about that on Monday! :)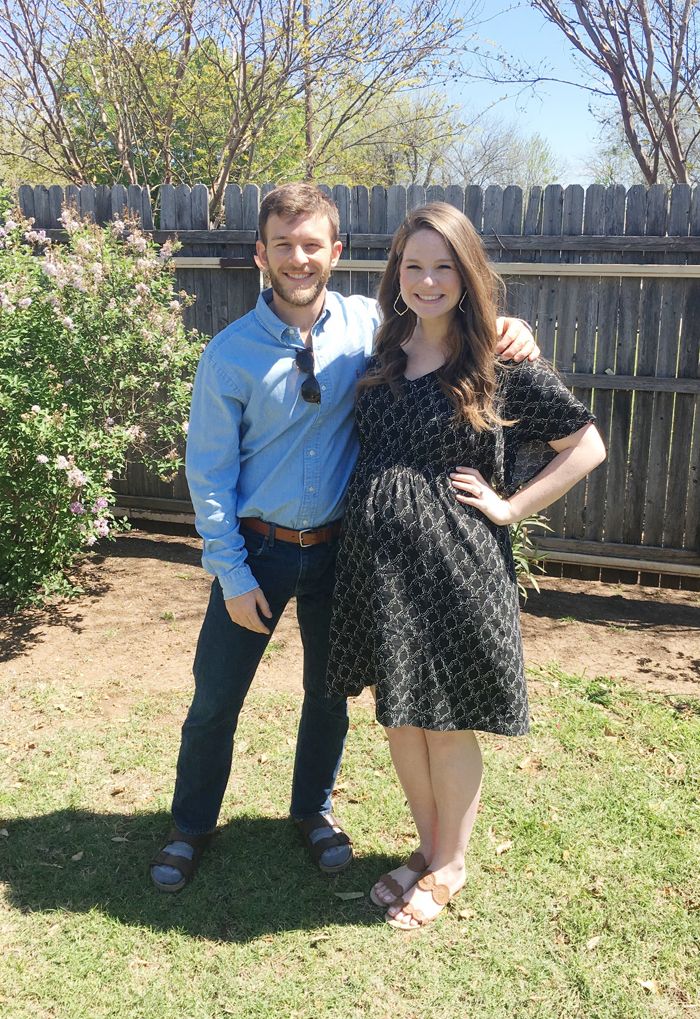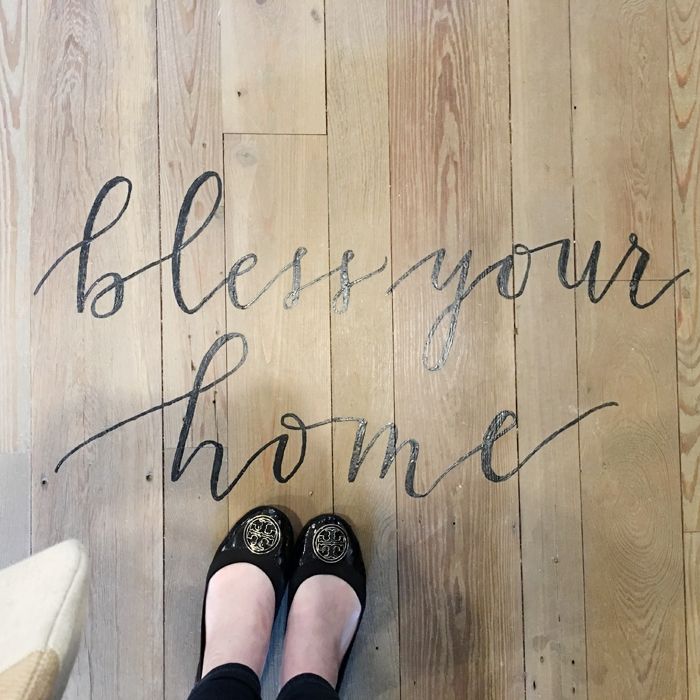 What I'm dreading...
nothing that I can think of! I feel like I'm kind of intimidated knowing that there's probably a lot of end of pregnancy discomfort ahead of me, but I absolutely wouldn't say that I'm DREADING that. :) The more uncomfortable I get, the closer we are to meeting our son!
What I'm working on...
I've been working on scheduling some fun blog posts in advance for the first few weeks of our sweet boy's life. Blogging is truly such a fun outlet for me and I imagine it will continue to be, but I think for the new season I should have some posts stored up. :) I'm also working on trip planning for
our trip
to England, Italy, and Switzerland at the end of summer. I feel most clueless about Switzerland. Does anyone have any recs? :)
What I'm excited about...
Even though we only took our maternity photos a few days ago, I'm already excited to see them! :)
Dyan Kethley
is such a pro, and I cannot wait to see our film session! I snapped the pic below when Ben was taking advantage of the session to get a headshot for some work things haha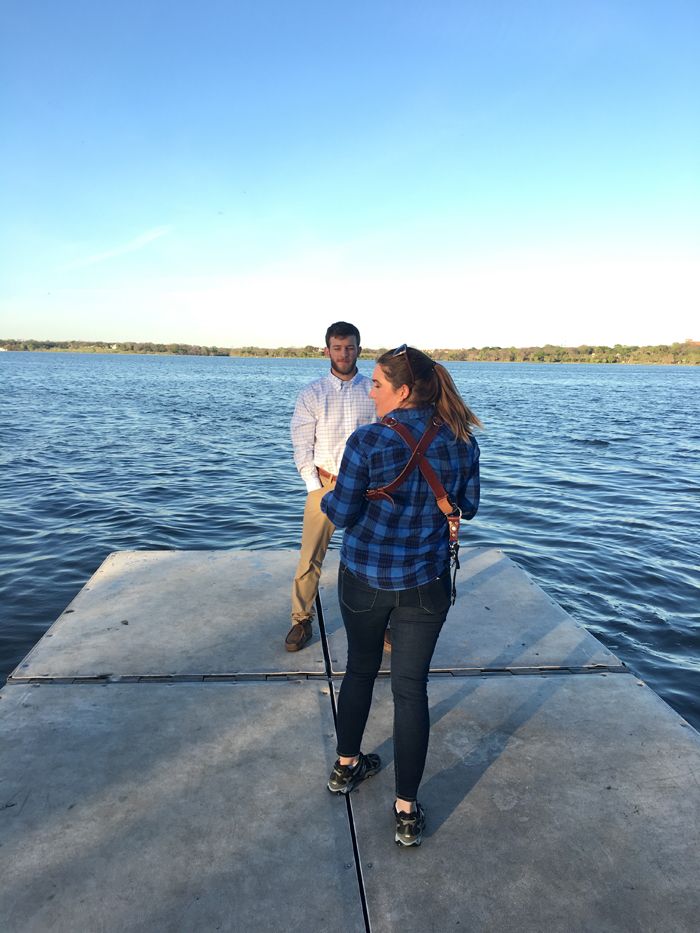 What I'm watching/reading...
I can tell you what I'll be watching next week.. my guilty pleasure reality show, Southern Charm, comes back on! Perfect timing for a little bit of third trimester hanging out. :)
What I'm listening to...
the sound of Ben cutting up pineapple. YAY! I love pineapple but hate cutting it so I'm super grateful that he's doing that job!
What I'm wearing...
I've been dipping into my remaining supply of oversized sorority gear from college, and it's been so great for around the house, haha! I used to pair this XL sweatshirt with leggings for class, but now it's being worn... a lot! Haha! I can only imagine how I'll feel in a few weeks as we get towards the end of pregnancy.
What I'm doing this weekend...
I'm heading out on a girls weekend (well really just Friday night and Saturday) as a last woo-hah. Ben is a little antsy about me being gone, and after this weekend we'll be staying put for the rest of this pregnancy.
What I'm looking forward to next month...
our last month before baby boy! I can't imagine the anticipation I'll be feeling this time next month!
What else is new...
I'm always at a loss by the time I get to this question! :)
My best spring cleaning tip...
This isn't specific to spring cleaning, but I once heard that if it takes you less than two minutes, to go ahead and do it right then. Putting shoes away when you get home, cleaning a dish, etc. It really helps!