At the beginning of February, my friend Polly hosted a
Matilda Jane
party. If you aren't familiar with the brand, it's girls clothing. I was hesitant at first because obviously I have no need for that- haha! I went anyway, because it was going to end up being a fun time to spend with some close friends and just enjoy an evening.
Much to my surprise I fell in love with the brand, for several reasons. I knew they carried a few women's things but wasn't necessarily WOWED by the photos online. Seeing these sweet things in person made ALL the difference for me. The material is all really soft like nice pajamas or nice swing shirts from Anthropologie.. it's that kind that always stays really soft and doesn't turn scratchy. My friend Tiffany, who was the trunk keeper for the party, encouraged me to try a few things on because she had seen a photo of a girl who had made a few of the items work for a similar stage of pregnancy that I was in... it was all downhill from there!
I'm hosting an online trunk show with a friend so that y'all can snap up any of these things if you're interested. I'm only sharing because these products have been so so great for me and I just genuinely wanted y'all to have an easy opportunity to shop. I usually hate things like this because I never want to be pressured to buy something by someone, or you have to contact someone to order and it's just a hassle.. but I have easy steps to help y'all purchase at the end of this post. :)
Ps I've also noticed recently that on Fixer Upper Chip & Joanna's girls are always in Matilda Jane!
One of the first pieces that caught my eye when I was at the trunk show was the Marzipan Rose Dress. I like my house all neutral and my clothes with fun pops of color. This dress reminded me of Lilly in a small way, I just loved the floral print. It's one of the things I ordered from the show.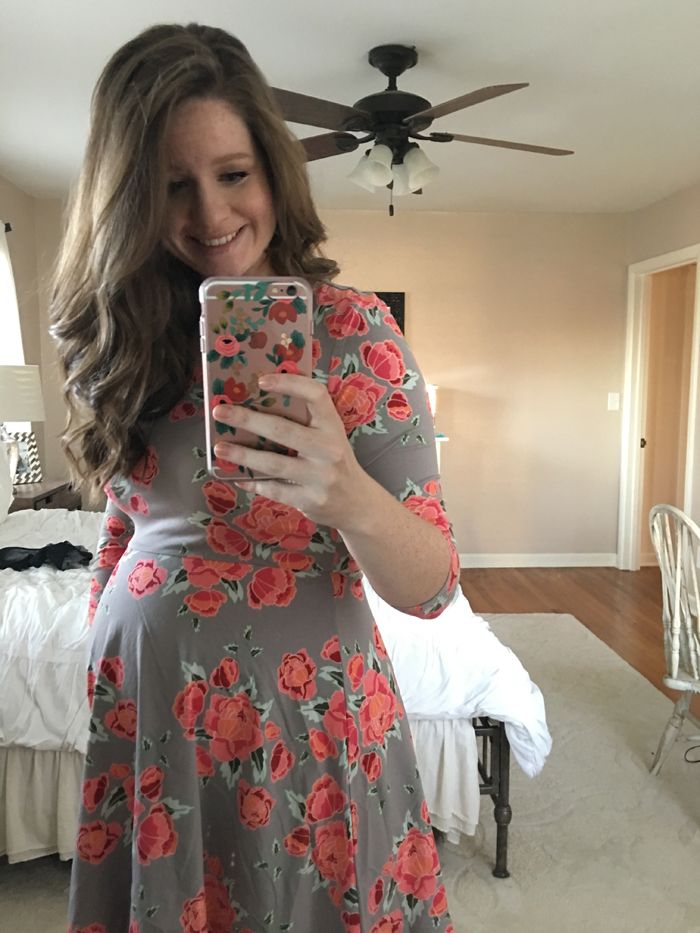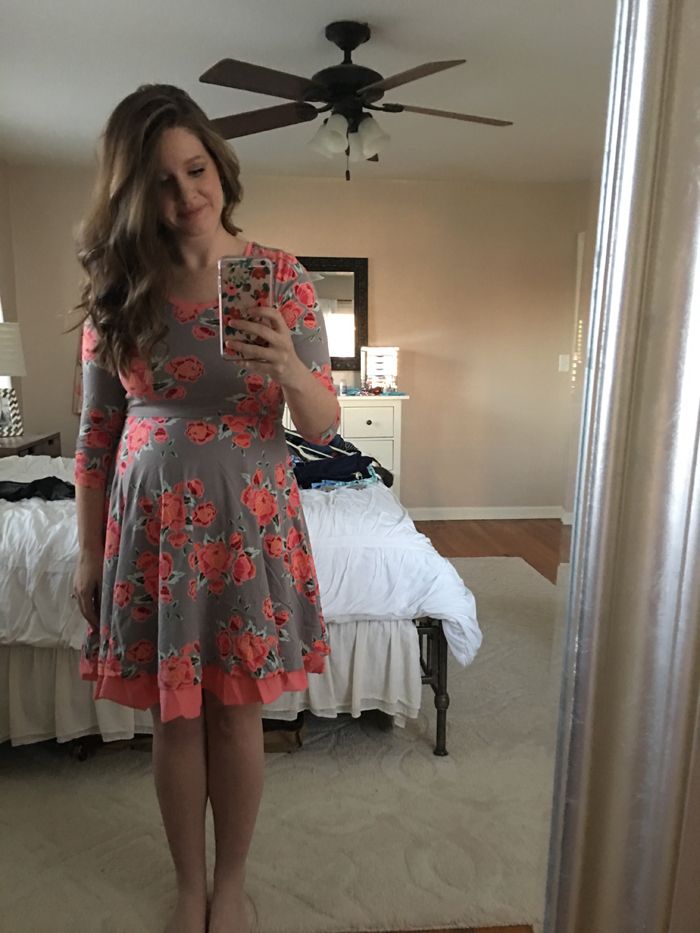 If it still looks cute with my bump I'm likely to be wearing this on Easter. :) I think a huge reason of why I'm loving MJ right now is that everything is so comfy but looks put together. And in this season of life, and probably all moving forward, I'm loving the comfort factor.
You'll understand why I used the stock photo of this piece in a second.. but I feel like this slip (
Spoon Full of Sugar Dress Extender
) is something that everyone needs in their closet. I have so many cute swing dresses that sometimes need a little length added to them and I just love this one. The quality of the lace and eyelet is beautiful, and the rest of the slip is the comfy cotton of everything else instead of what I find to be a kinda yucky silk most slips are made of.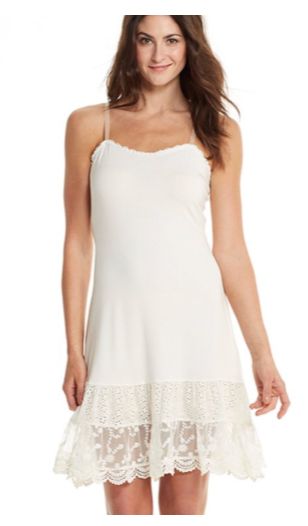 Like all these things, they aren't maternity, but I think this dress extender is going to help me make more than a few dresses last a little longer.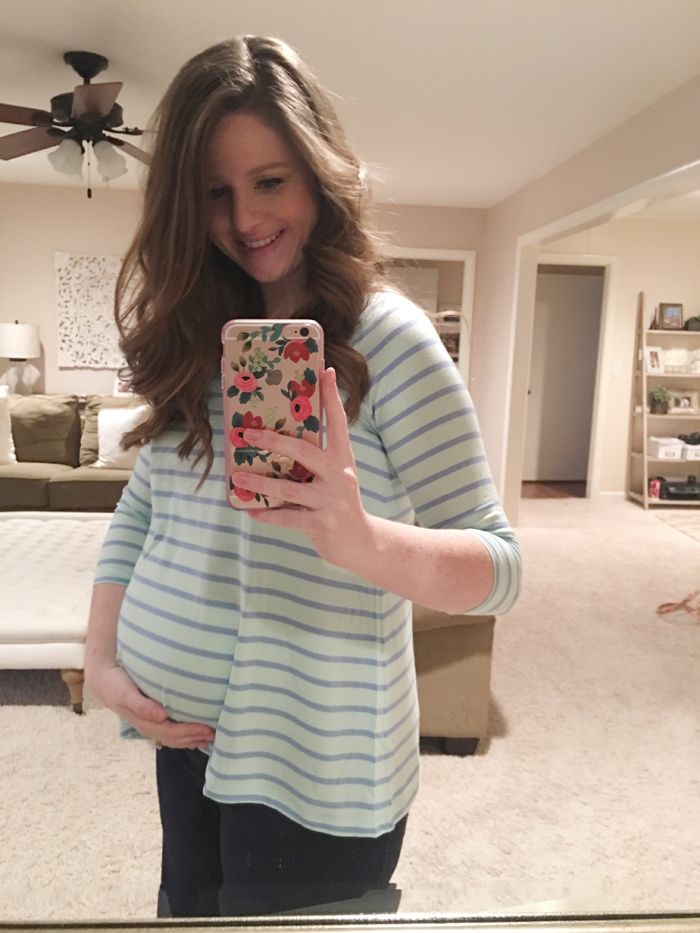 And my most worn piece by far has been the
Blue Raspberry Tee
. Obviously it's worn for me as maternity, but it's just a comfy swing top. I love the color way, too. I tend to cycle through my clothes pretty regularly, only wearing the same thing every few weeks but I've ended up in this top 1-2 times a week. I've washed it a ton and it dries perfectly. I really wish it came in other colors because I would buy them all immediately! That's how great it's been for me.
In the photo above, I'm also wearing the
Tutti Frutti fins
. Just based on appearance, I had no intention of buying these pants. Then Tiffany had me try them on and it genuinely feels like you aren't wearing anything and now I'm obsessed with wearing these.
My friend Jackie, who is cohosting the online party with me got
this
dress and it looks SO cute with boots. The pieces I have my eye on next are
here
,
here
, and
here.
Okay and
here
too. :)
If you do have little girls, these are my favorite pieces:
Bailey Lap Dress
Blueberry Pearl Dress
Cherry Pie Dress
Spiced Clove Dress
Verbena Dream Dress
Chiffon Cake Top
Looks like Funcicle Tunic
How Do you Order?
If you want to just check out our Facebook group for the event, go
here
.
If not, use the website to create a wishlist and email it to tiffanywalker@matildajaneclothing.com through the site. Make sure to put Victoria or Jackie down as your "jane" aka host.
Happy Shopping Y'all! :) Hope you enjoyed this little something different. Comfy clothes forever!!