I almost feel like Spring for us is busier than the actual holiday season, full of celebration and fun! Especially as the days between us and parenthood grow smaller, this has proven to be especially true. :)
A few weeks ago Ben had a week off school for Spring Break. Because of several other business ventures that he has going on right now, it didn't really feel like he had any time off, but it was sure nice to have him home a little extra. :)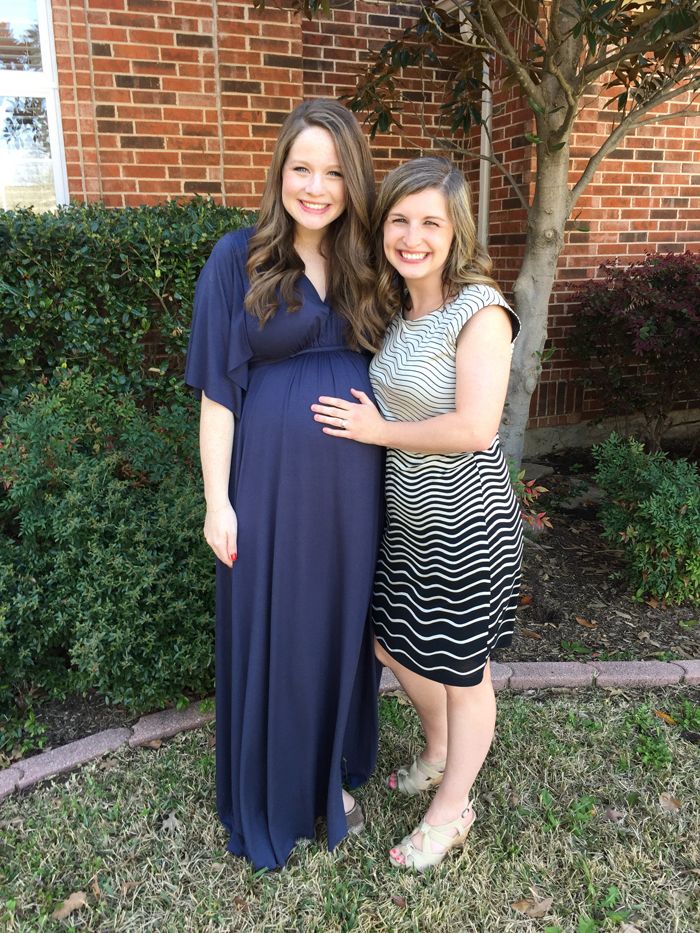 On the 13th of the month, a few of my besties hosted me a beautiful, nautical themed baby shower. I have a full recap of the shower already typed up and scheduled to post when I'm in the hospital with our sweet boy. There were lots of details with his name on them, and we decided we want to keep our son's name a surprise from social media until his birthday. :) The outfit I'm wearing in the image above is actually what I'm wearing for our maternity photos tonight. I love it so much that I planned to double dip. :)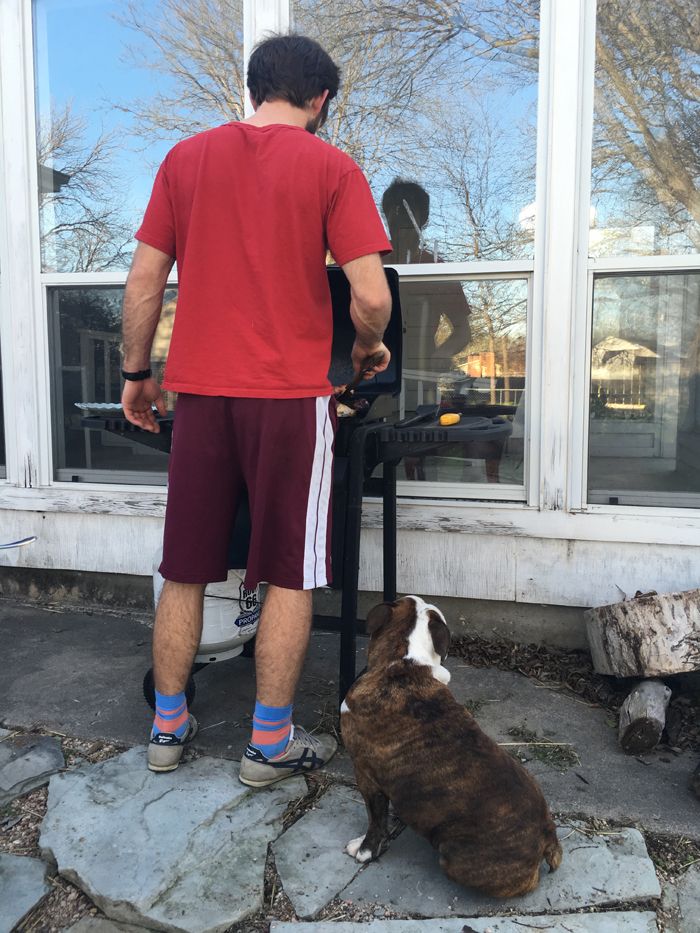 The weather has been back and forth over the past few weeks, but one night over break Ben grilled chicken for us and we ate it with a side of watermelon. We ate outdoors and it felt so, so summery. I can't wait!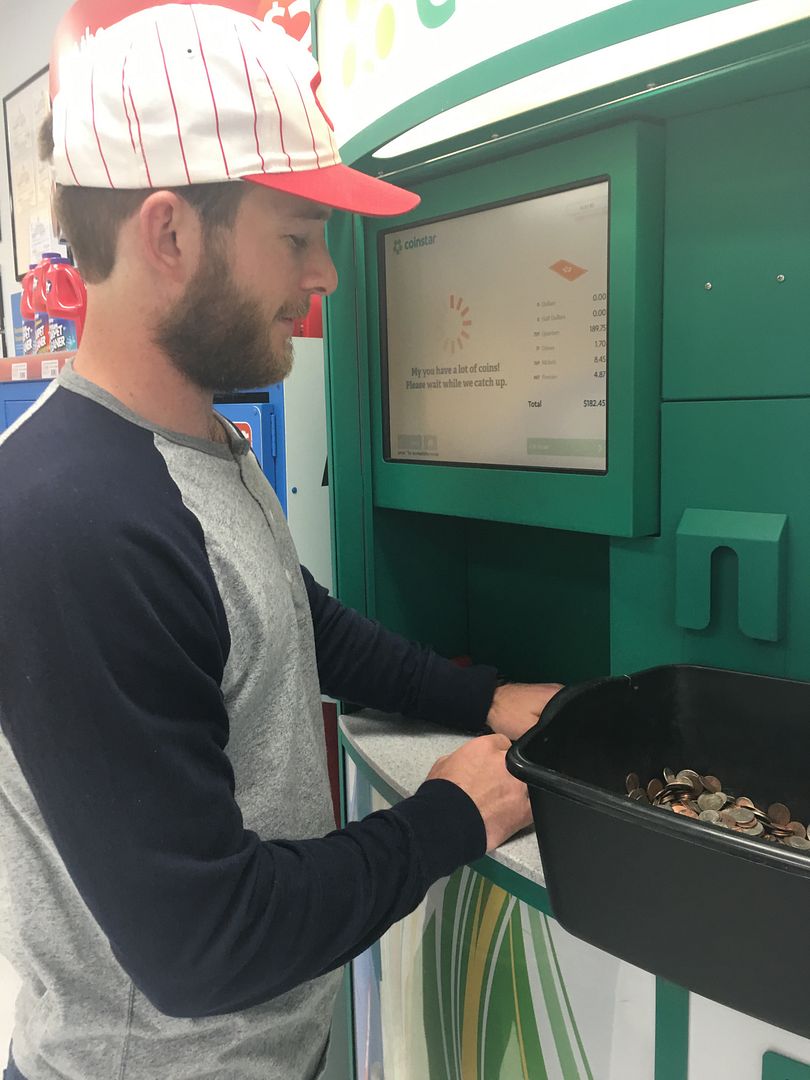 For perhaps one of our weirder afternoon dates, we stopped for a sonic drink (yay happy hour!) and then went to take care of some personal grooming, haha! Ben dropped me off to get a much needed manicure-pedicure and he got a haircut. When he picked me up we took a huge box of change to the coinstar machine at Wal Mart. Ben had been collecting change in the box since early high school, and when his stuff got kicked out of the nursery closet, we decided to go ahead and cash in the money. It was around $350!! We got Ben a snazzy new pair of sunglasses with part of the money. :)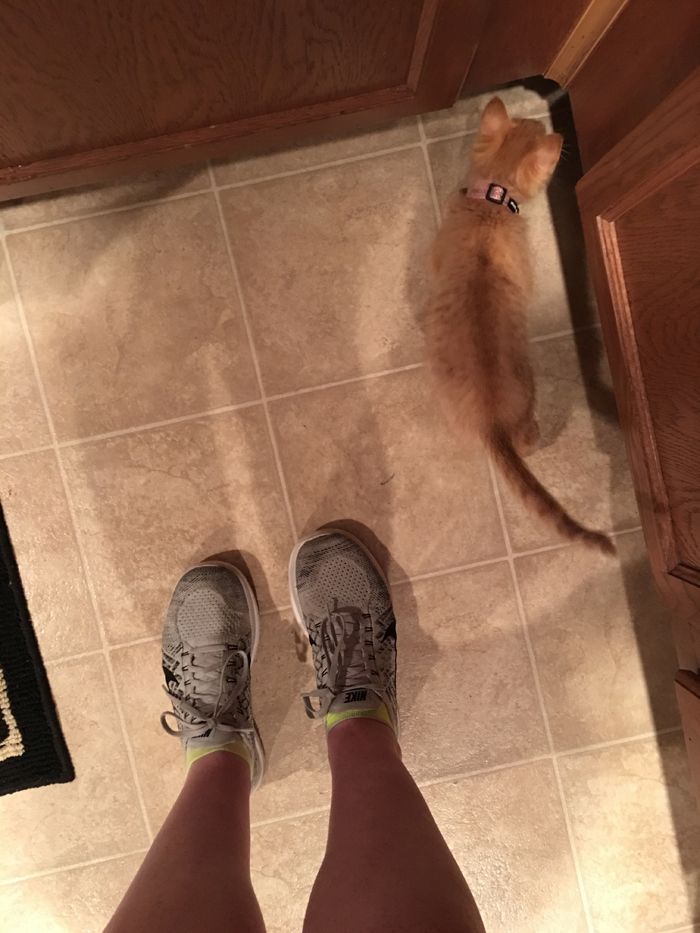 The next day I worked out with my friend Kassidy, saw her new house, and her new kitten. SO tiny!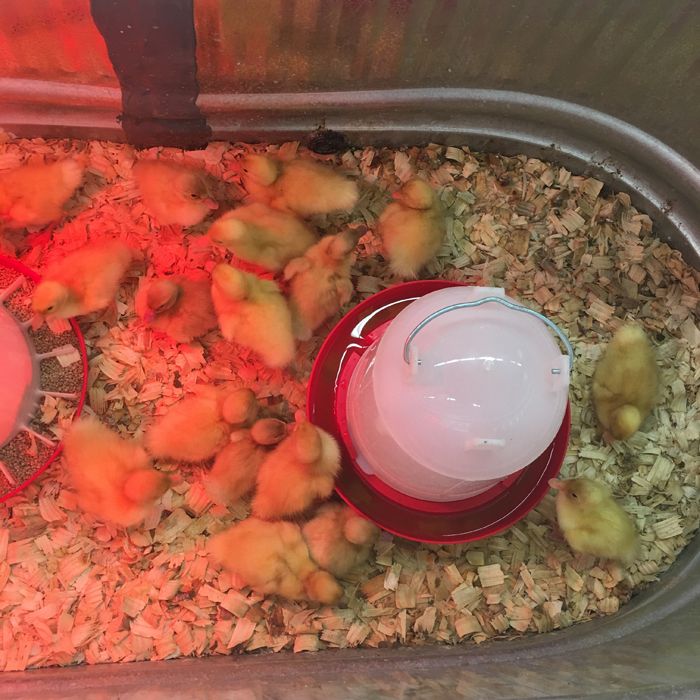 Part of Ben's business life lately has included lots of trips to tractor supply.. which I am fine with this time of year because I like seeing the baby chicks and ducks. :)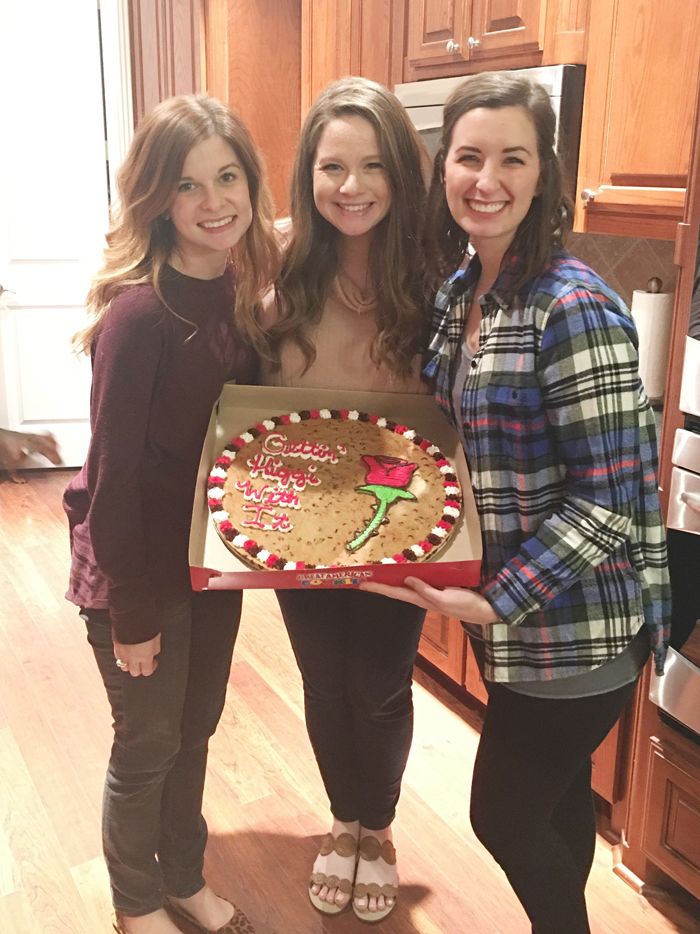 Part of our Friday night that week was spent out to dinner with friends, and then celebrating the end of this season of the Bachelor. A few years ago we started doing brackets, and this time was my second win in a row. Hooray! We always celebrate with a cookie cake paid for by the two girls who didn't win. Coming up with fun things to put on the cake is half the fun!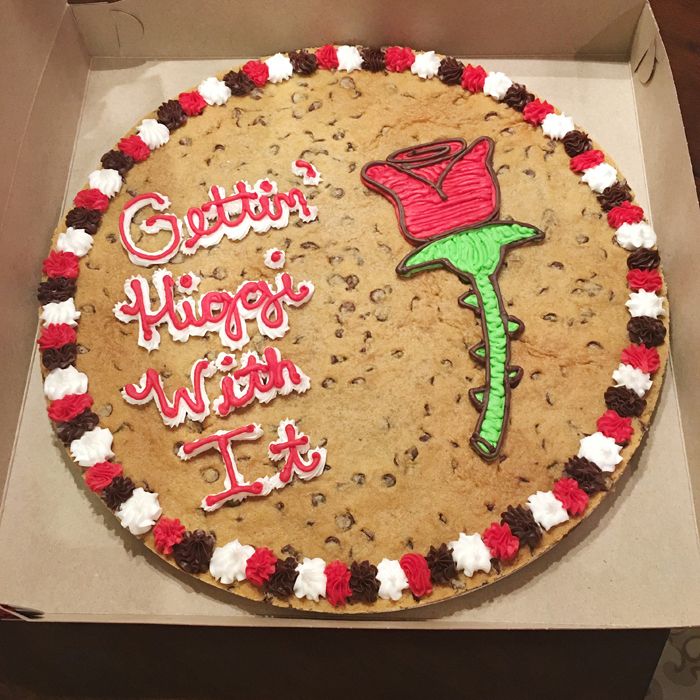 I had a major case of "pregnancy brain" when I realized that I couldn't find my favorite Jaclyn Hill highlighter.. for whatever reason I THREW IT IN THE GARBAGE which lead to having to go searching through our trash bins. Sigh.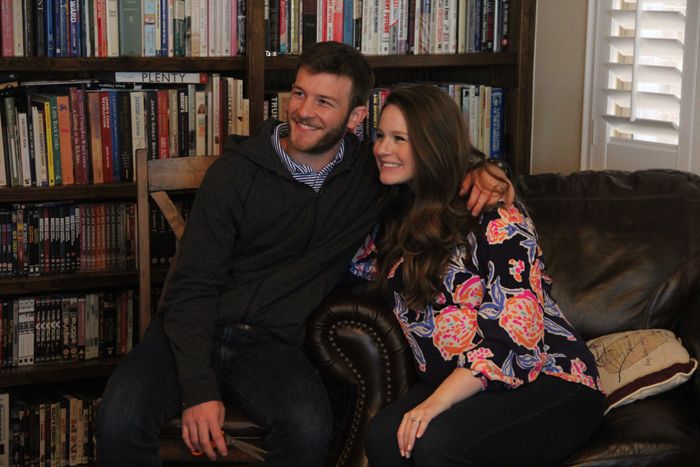 The next day my dad hosted a brunch for us to celebrate #SweetBabyStrader. It was mostly family and a few friends and it was super sweet. My brother even got to come in from his last semester of grad school which was super fun because we hadn't seen him since Christmas. He was shocked at how big my belly had grown in a few months! I'll be sharing photos from that whole event soon. :)
The next week I went to
Shay Shull's book signing
& took a
day trip to Magnolia Market
, which I shared about in the links posted. :)
On Good Friday Ben had an inservice day so I met up with our friends Tyler and Polly to snap a few family photos for them to display at their daughter's upcoming birthday. In the afternoon I ran some real estate errands picking up and delivering checks and contracts, and then came home to crash. It's crazy how some days during the third trimester I have unending energy, and some days I feel like I've been shot with a tranquilizer dart. Haha!
The next day Ben and his brothers had a landscaping job all day, so I hit the gym, cleaned, and tried to finish up as many thank you notes as possible! I hate feeling like people aren't adequately thanked! :) I also caught up on a few tv shows which was nice to just relax. We ate dinner at home when Ben got home from his job around 6:30, and then decided to go get a dessert out somewhere and stop by Target for an errand and to get supplies to make my contribution to the next day's Easter celebration, Banana Pudding! :)
We woke up bright and early on Easter Sunday to make it to our church's 7am service. I was pretty skeptical about wanting to go so early, but it ended up being really nice. After church we lounged around, made banana pudding, and then went out to the family farmland so Ben could check on some cows.
After cows, we had lunch and egg hunting at Granny's house.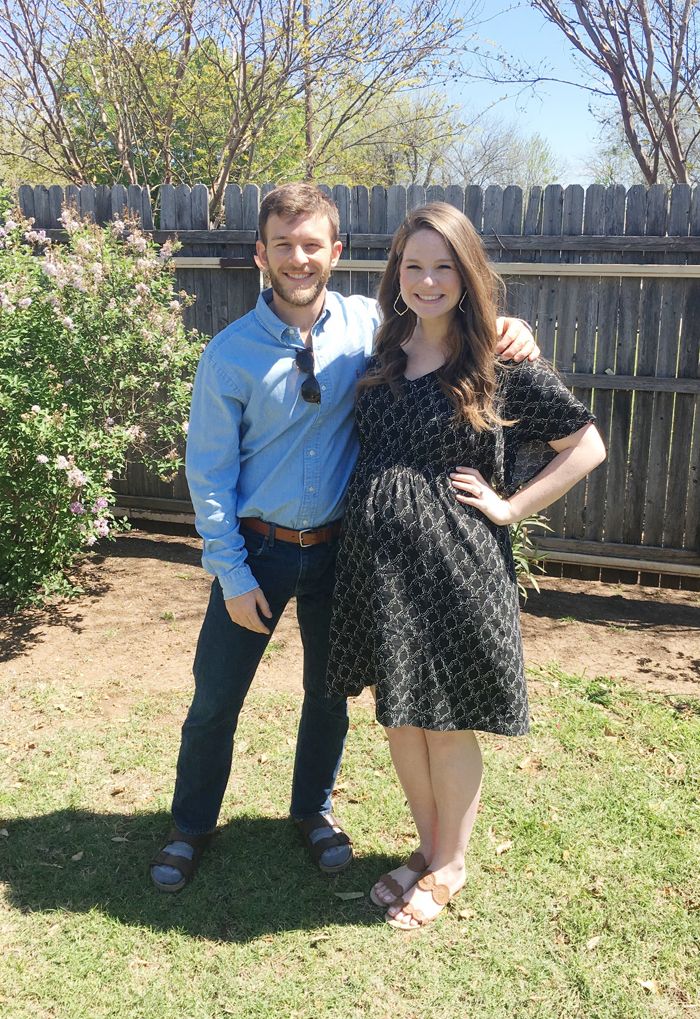 It was so fun to watch the kids hunt, but this year we were extra dialed in because our niece was old enough to really enjoy it. She was so sweet getting her eggs. It's crazy that next year I'll be the mom arranging my baby in the grass with some eggs in front of him to get a photo. :)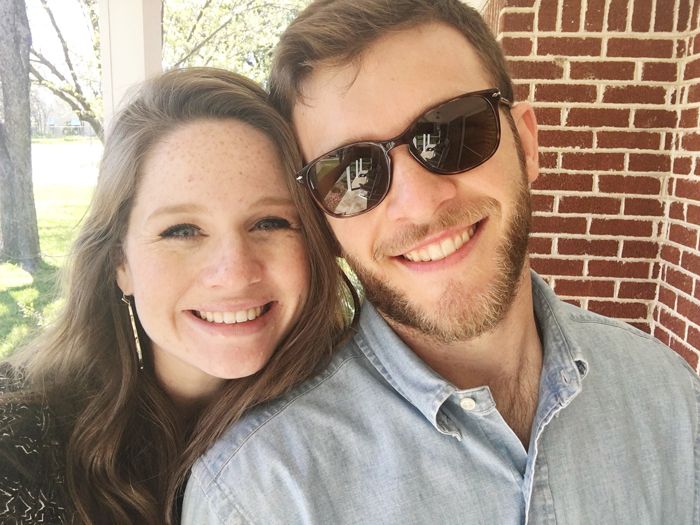 The rest of the afternoon we hung out with family and friends and called it an early night, we were exhausted from our busy, happy weekend!
Hope y'all had a sweet one! :)