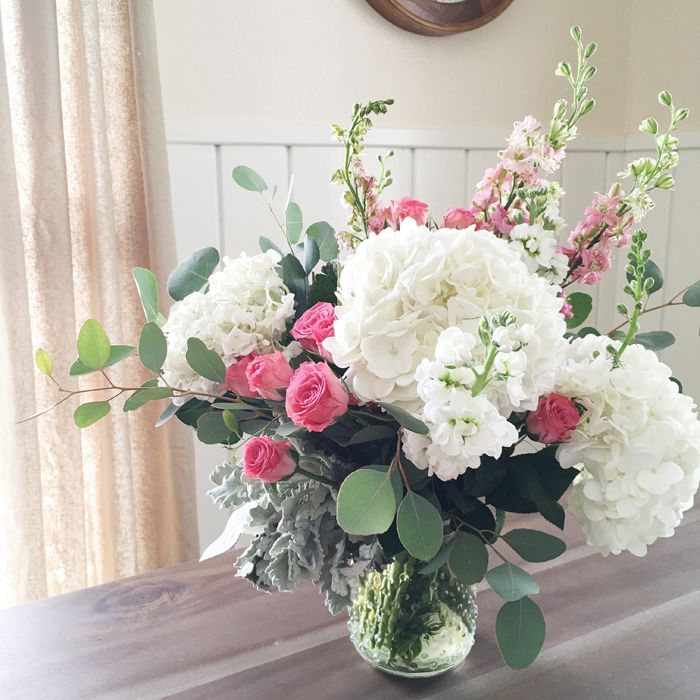 After a wonderful, busy February.. I'm hoping for a slower March. My goals this month are more of just a list of things that will happen or really need to happen, haha. We're entering the last stretch of preparing for our sweet baby boy and can't wait to meet him. It's hard not to daydream about it all the time. Even in the middle of this crazy season of anticipation, I'm still really passionate about watering the close relationships we're blessed to have. My desire for this month is to say "no" to things that don't matter and "yes" to rest, quality time with Ben, and intentional steps to feel more prepared for when we bring Sweet Baby Strader home. We've been so humbled by the kindness of people celebrating our first two baby showers with us. Showers are such an interesting thing because sometimes it feels weird to be the "VIP" of the event, and it just seems impossible to adequately communicate your gratitude. If anyone has any tips on this, send them my way in time for our last two celebrations. :)
February Goals
Make a list of people I want to reconnect with
crossing this off not because it was completed, but because I realized this is not the right season for this goal
Finish decluttering all of my entertaining supplies
Make a prayer list for Sweet Baby Strader
Take a big group of goodies (stockings included) to get monogrammed
get my maternity photos dress hemmed
celebrate Sweet Baby Strader at my first two baby showers (one for family & one in our hometown)
Travel to Austin to attend IF: Gathering with some sweet friends
Travel to Nashville to see some of our favorite people, Collin & the Teasley family!
Host a bridal shower for my friend Lyndsey
wrap up all my shower hostess gifts
Style the shelves in the nursery
March Goals
Order cute pajamas or a robe for the hospital when baby comes
Purchase a newborn hat for #SweetBabyStrader
finish the nursery
take a big batch of things to get monogrammed
enjoy the celebration of my two remaining baby showers
take our maternity photos
host the girls in our home group for our monthly dinner
What do y'all have planned for this month? The first of the month is always one of my favorite days to catch up on reading blogs.. I just love reading everyone's goals!