Since last summer,
Mix and Match Family
has been one of my favorite blogs. Reading Shay's posts has brought so much encouragement to me as a young mama. When she posted that she was doing a book signing about 20 minutes from us (and about 5 from where #SweetBabyStrader will be born!) I immediately texted my friend Polly that we had to go!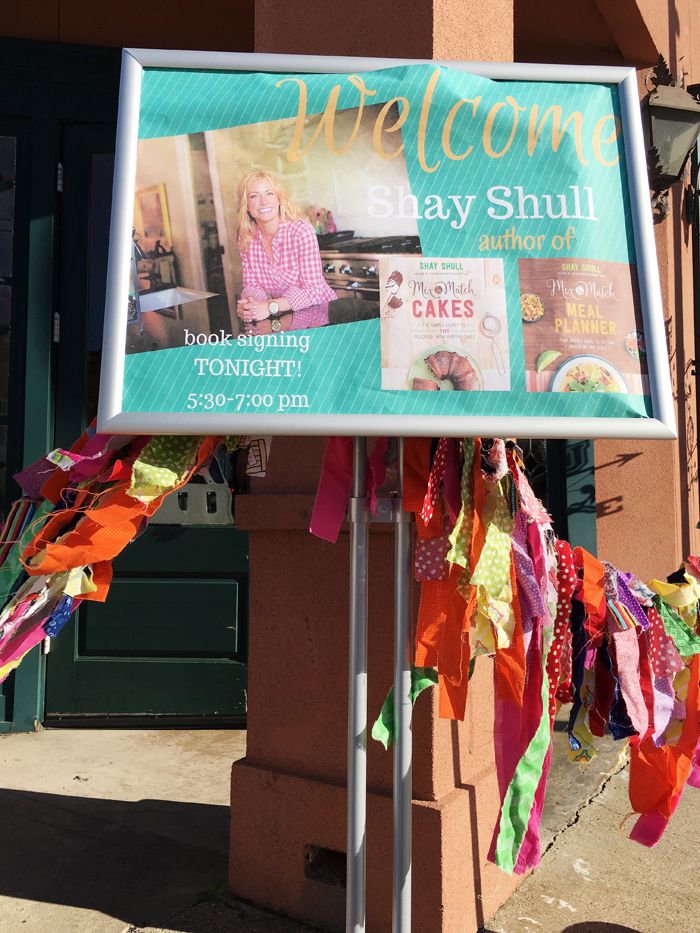 Going to things like this can be nerve wracking, I think! Even though I know I'm not a shy person, meeting people that you already know a ton about can be weird. Haha! Senior year of college Ben and I went to a book signing for Young House Love and I remember being so grateful that Ben was with me because for him there was no pressure.. he just chatted with them about normal things. That being said, Polly and I were nervous nellies because we didn't know what to expect. We showed up about an hour before the signing so Polly's daughter Hallie could run around some of the park space and we could chat.
Turns out we had nothing to be shy about! :) Shay was wonderful and sweet and we loved chatting with her. I knew I wanted to thank her for some specific ways that she had encouraged me, so I penned a short little thank you note. I'd recommend that if there's something you really want to say to someone. It allowed me to just say hi and snap a pic and talk about recipes and Kendra Scott earrings. :)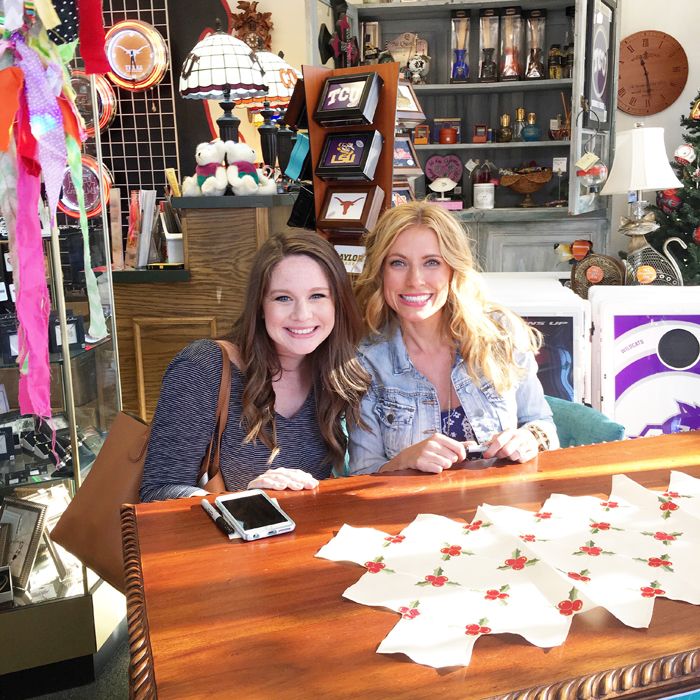 When we were about to leave, Shay's brother (former Bachelor) Sean Lowe and his wife Catherine walked in. Polly reads Shay's blog but was much more excited about this Bachelor couple haha. We were awkward and didn't even really talk to them but took a photo with them, haha! While we were taking the photo the funnest thing happened- I had my first in person encounter with someone I don't know who reads my blog! :) We had snagged sweet Meredith to take our photo and as she was taking it and we were posing with Sean and Catherine she asked "wait do you have a blog?" I was like "WHO ME?!" because obviously we were taking a photo with actual celebrities at the book signing of a huge blogger. So that was super fun and we ended up having a friend of a friend connection and it was just encouraging all around. Hi, Meredith! :)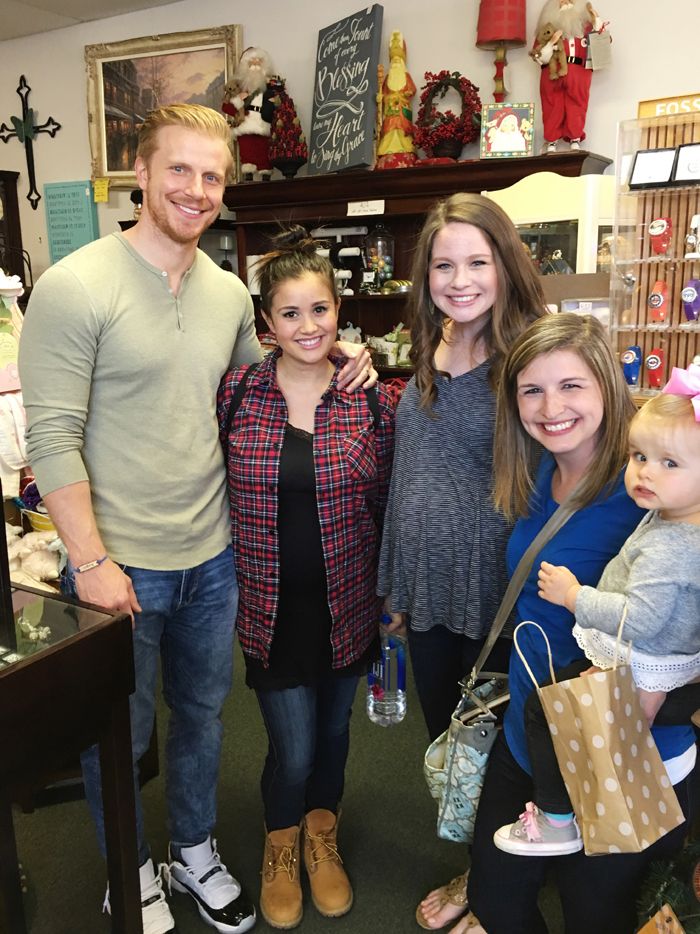 After the book signing I met up with Ben and we went to have dinner with family. It was a sweet night!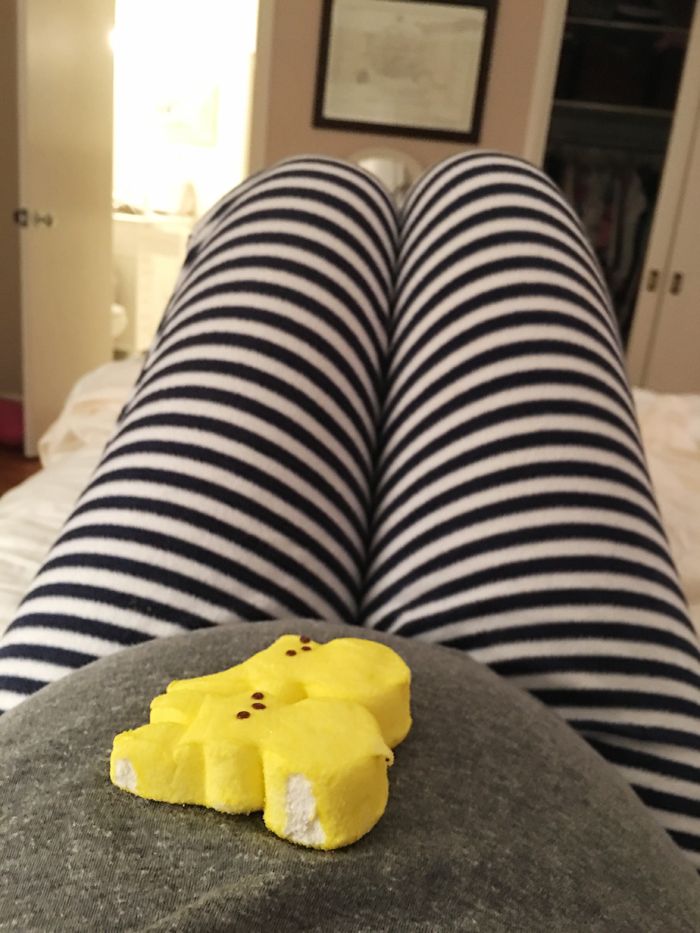 When I got home later that night I was wiped out from the busy day and put on my favorite jammies and had a Peep treat while waiting for Ben to finish up some work, haha! :)