What we're eating this week...
we're really on the go this week, so nothing super interesting! :)
What I'm reminiscing about...
Traveling to Italy last summer! I've been deep in trip planning for our 17 days across the pond at the end of summer taking our new baby to meet family in England.. we're also going to Switzerland and Italy. We're getting more and more excited as the trip grows closer. Last night we tried to pick what we're most excited for, and outside of Italian food ;), we agreed that changing the whole pace of how we see things to accommodate for traveling as a family is what we're feeling so pumped about! We always have so much fun traveling together and can't wait to add our babe into the mix. I love how when you're in a new place, even ordinary things become sweet memories. This morning Ben said "is it weird that I remember Italian continental breakfasts really fondly?" Haha!! (see our travels
here
)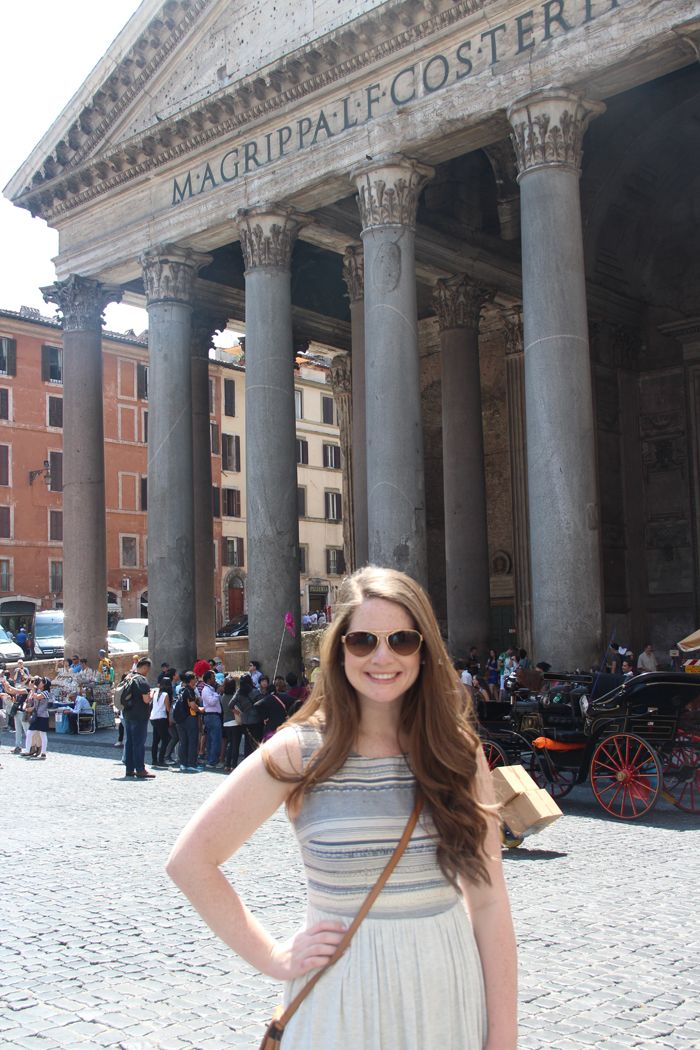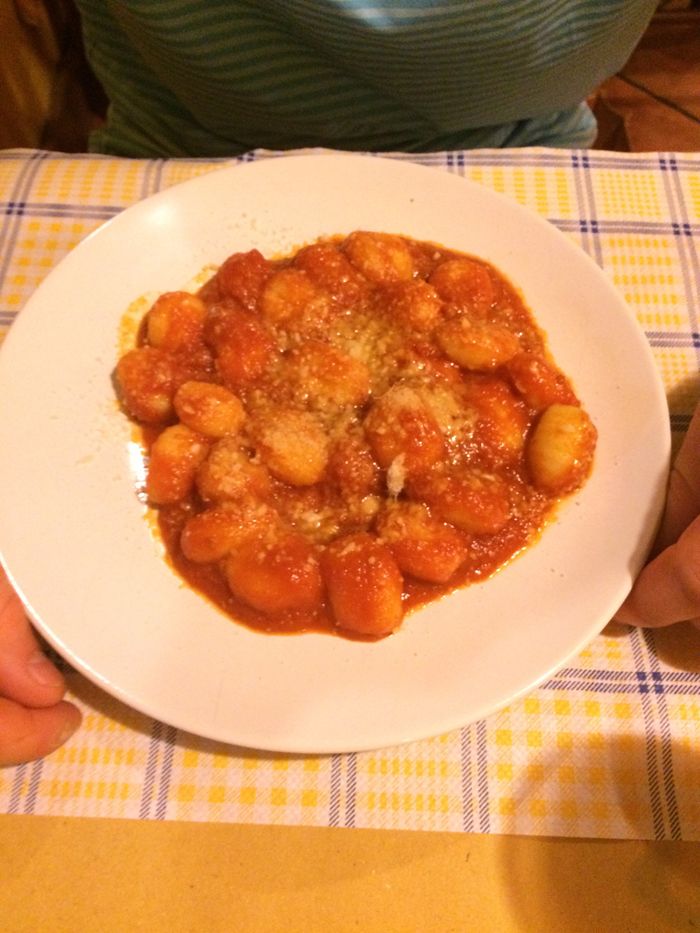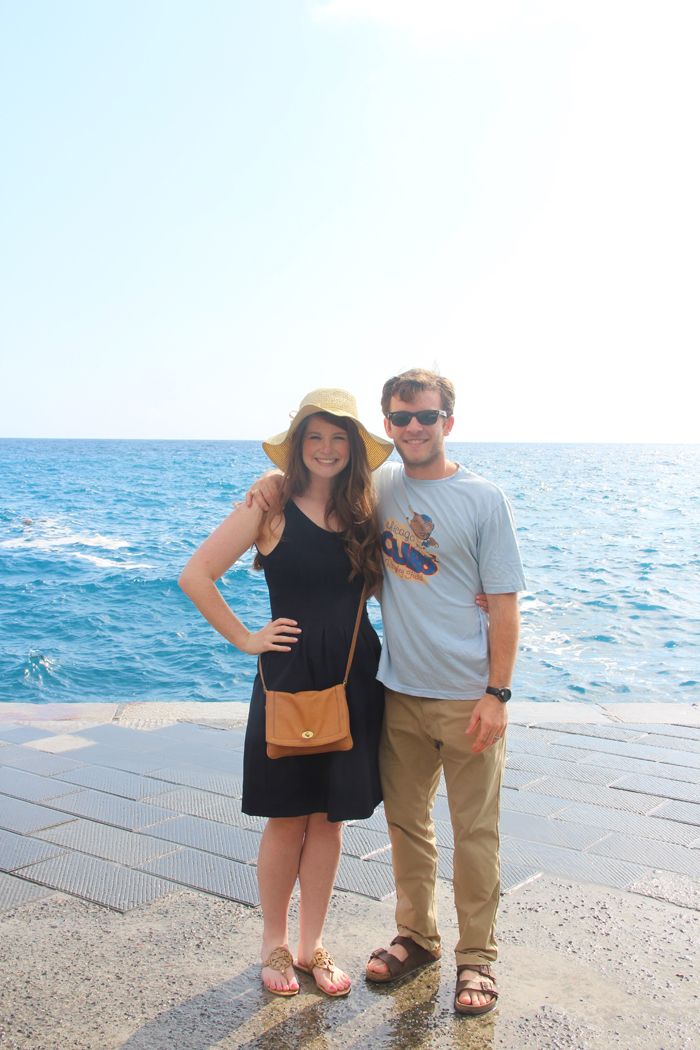 What I'm loving...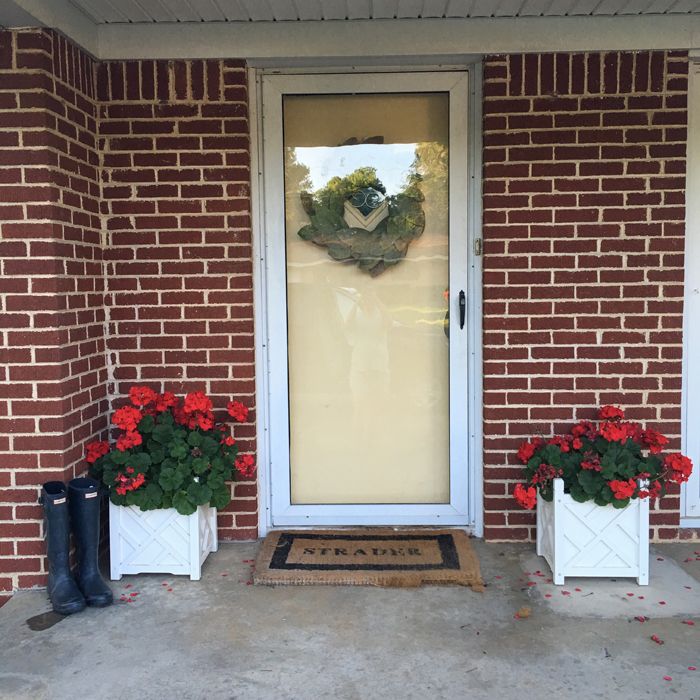 Rainy days excluded, I'm loving Spring weather! Usually Spring is just kind of meh to me.. but the grass turning extra green, the flowers blooming, the sunshine out... it's reminding me of how this time of year is always filled with fun and celebration, and soon Ben being home for the summer!
What we've been up to...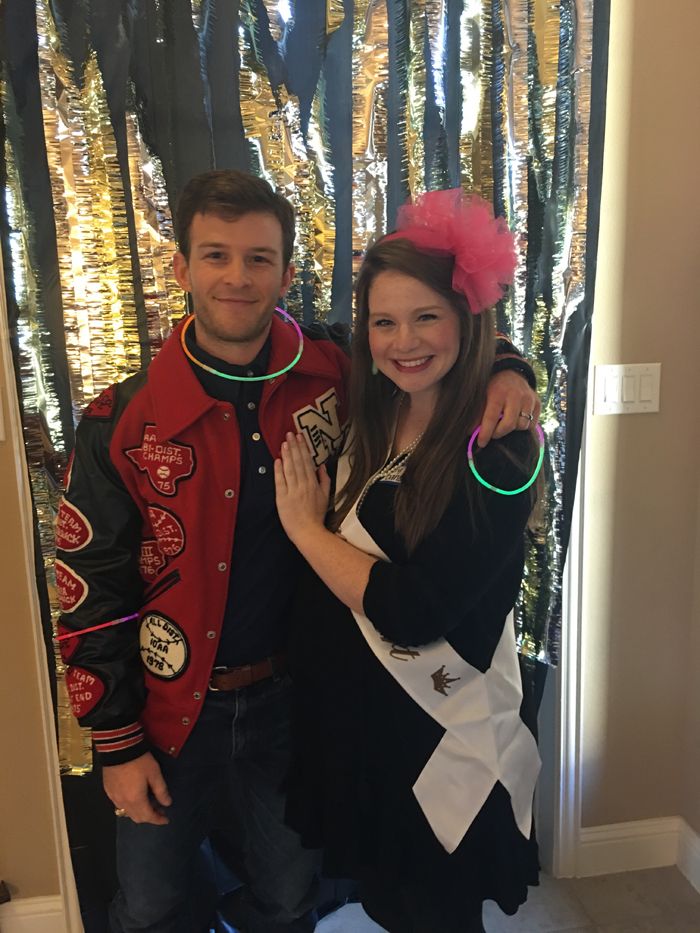 Last Friday was our home group's now annual murder mystery party, SO MUCH FUN. I'll admit I was on the fence about doing one before the first time we did it.. but when you have a group of people who aren't afraid of being too cool to get into it, it's such a blast. Plus having an excuse to dress up in a theme is so fun. I was kinda limited with my costume this year, but wearing all black plus a few crazy accessories worked out. Oh, and I should probably mention that it was an 80s prom theme. :) Haha!
What I'm dreading...
Last month I answered this question saying that I was imagining that the last few weeks of pregnancy will be pretty miserable and uncomfortable. I'm sure things can still go downhill, but with the exception of a few random days, I'm still feeling pretty good! I'm so grateful. I almost can't remember how sick I was for the first 20 or so weeks of pregnancy, it's funny how you forget!
What I'm working on...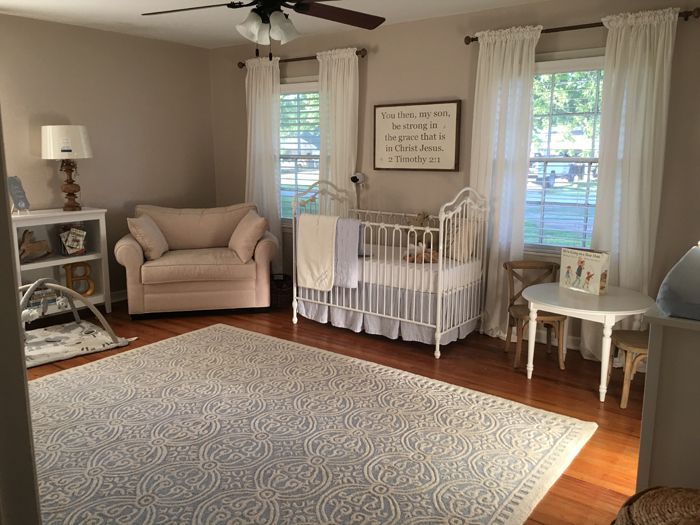 Here's one last nursery sneak peek before the grand reveal that no one probably cares about but me, haha! I've added quite a few things since this photo, but the other morning the light was so nice in the nursery I just had to snap this pic. (see my decorating progress
here
)
What I'm excited about...
I'm obviously going to listen to my body and do what's healthy post baby, but I am SO excited to get back into shape. It feels like a whole new challenge and I'm ready for it! It's so weird, but I genuinely can't remember what it feels like to not have a giant baby belly any more. I do think I'll miss feeling baby movement, but holding him in real life will be better. :)
What I'm watching/reading...
I just started
The Nest by Cynthia D'Aprix Sweeney
. The very beginning didn't hook me though. I'll pick it up again eventually, but I'm not there yet.
What I'm listening to...
I never have an answer to this question, haha! This is so weird to people, but I rarely listen to music!
What I'm wearing...
This question always makes me think that I should take more mirror selfies, which is pretty silly, haha! This is a boring answer but these days I'm wearing the same pair of maternity jeans with whatever shirts still fit and don't look weird, haha! I also have a few dresses that are going strong. SO weird that in just a few weeks everything will be changing.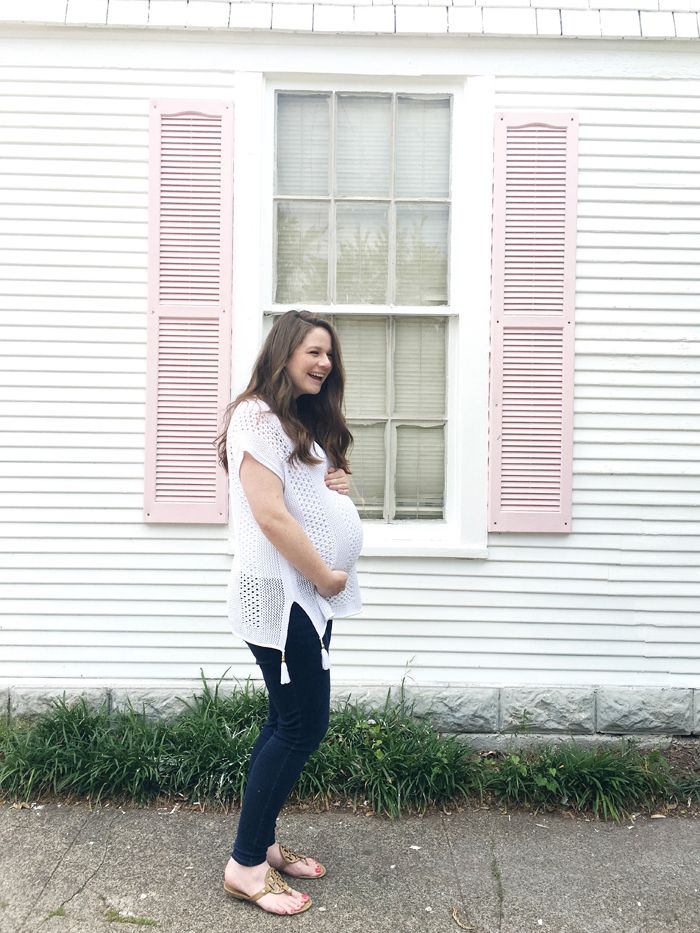 Same outfit.. same day. VERY different angle. :)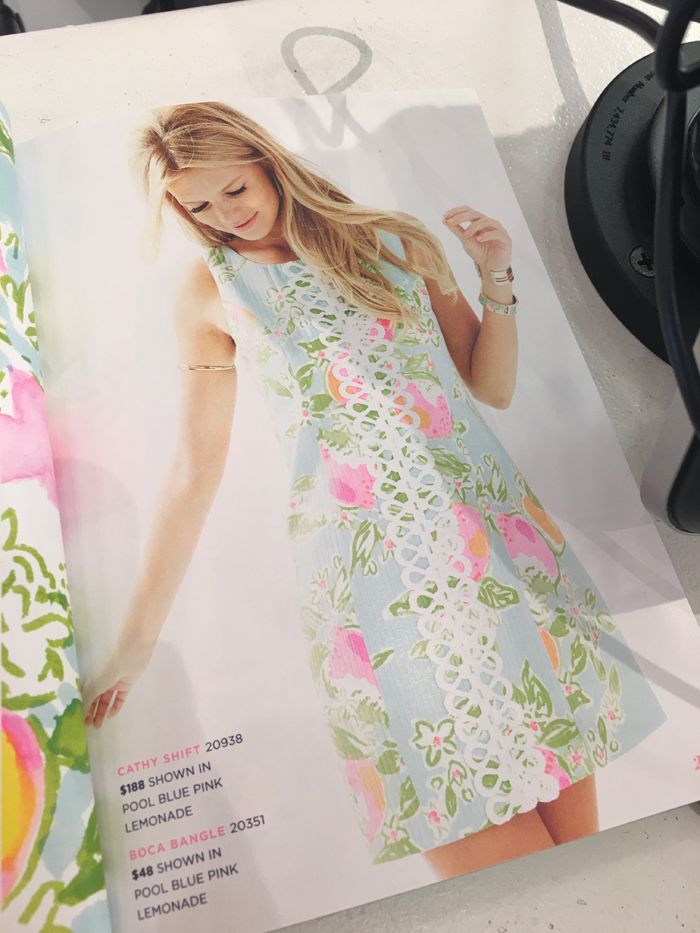 Next month I'll be hopefully wearing the dress above! When I was in Lilly a few weeks ago I got a sneak peek at the new summer stuff and this dress is absolutely going to be ordered by me the second it releases!
What I'm doing this weekend...
we have a family birthday party, and a Sunday lunch to celebrate Mother's Day early with extended family!
What I'm looking forward to next month...
I mean, nothing too big!!!!! ;) JUST KIDDING!! I'm of course looking forward to whatever day in May I get to meet the little boy who will make me a mama!
What else is new...
we're pretty much in 100% baby waiting world over here. It's hard to not talk about anything else. I will note that I read a line in a baby care book I was refreshing myself on last night.. it basically said that the world doesn't stop when you become a parent, and that it's important for your child that you remain a committed spouse, friend, daughter, whatever after birth. LOVE that!!!
What I am giving (or want to receive) for Mother's Day...
Will being 38 and a half weeks pregnant this Mother's Day make it count as my first? :) I think it should, haha! Or maybe #SweetBabyStrader will make an early appearance, THAT would be the best gift I could possibly ask for... currently my father in law keeps guessing that!