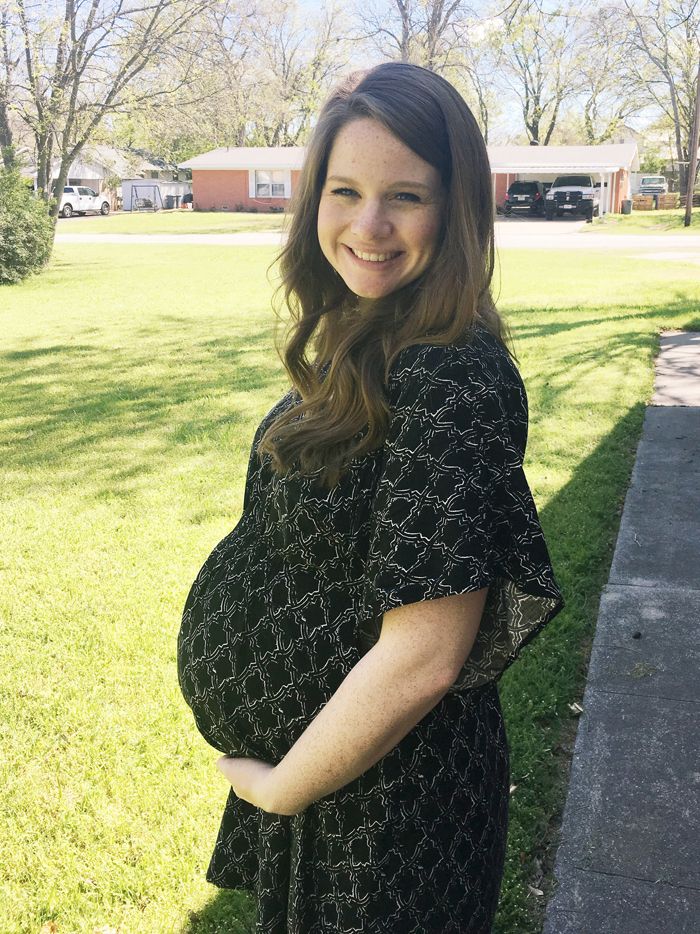 How Far Along:
34 weeks
Baby Size:
the size of a cantaloupe! over 4 pounds and almost 18 inches long!
Weight Gain: I've decided to avoid looking at the scale until right before baby boy comes.. I've been eating mostly healthy, working out, and feeling great.. and I've found that what makes me not feel great is looking at that number on the scale, which is silly. :)
Stretch Marks:
nope
Sleep:
I've had a few rough nights of sleep over the past few weeks, and they always seem to come before busy days! Other than that, I haven't had any insomnia or anything. The silver lining of a rough night of sleep is that the next one I'll always sleep SO hard. Like, third trimester pregnant woman doesn't even get up to use the restroom a single time hard.
Maternity Clothes:
My closet options are growing smaller and smaller, literally! Haha! There are so many gorgeous spring clothes coming out and it's weird to not get anything.. although I can't say I'm not going to get some Lilly for post baby. :) The dress I wore on Easter (pictured above, too!) is from Target and I anticipate wearing it a ton over the next 6 weeks.
Gender:
our precious boy!!!
Movement:
We both can easily feel baby move pretty regularly throughout the day. It's the best!
Best Moment This Week:
Taking our maternity photos!
Looking Forward To:
meeting our baby- it's getting so close and so real and I want him in my arms as soon as is safely possible!
Food Cravings:
Water? Does water count? :)
Anything making you queasy or sick:
Coffee, sigh!
Labor Signs:
Not that I'm aware of.
Symptoms:
feeling large and in charge! :)