In the three and a half years that Ben and I have been married/I've been out of college, I have fallen into a rhythm with our recipes. Especially when it comes to entertaining, I've discovered how important it is to have recipes that you can count on to always turn out great, even when you're in a hurry. With some of these, I've memorized the steps and recipes. Many of them Ben has made for me when I haven't been feeling well. They're our tried and true, and I thought it would be helpful to start sharing those recipes with y'all.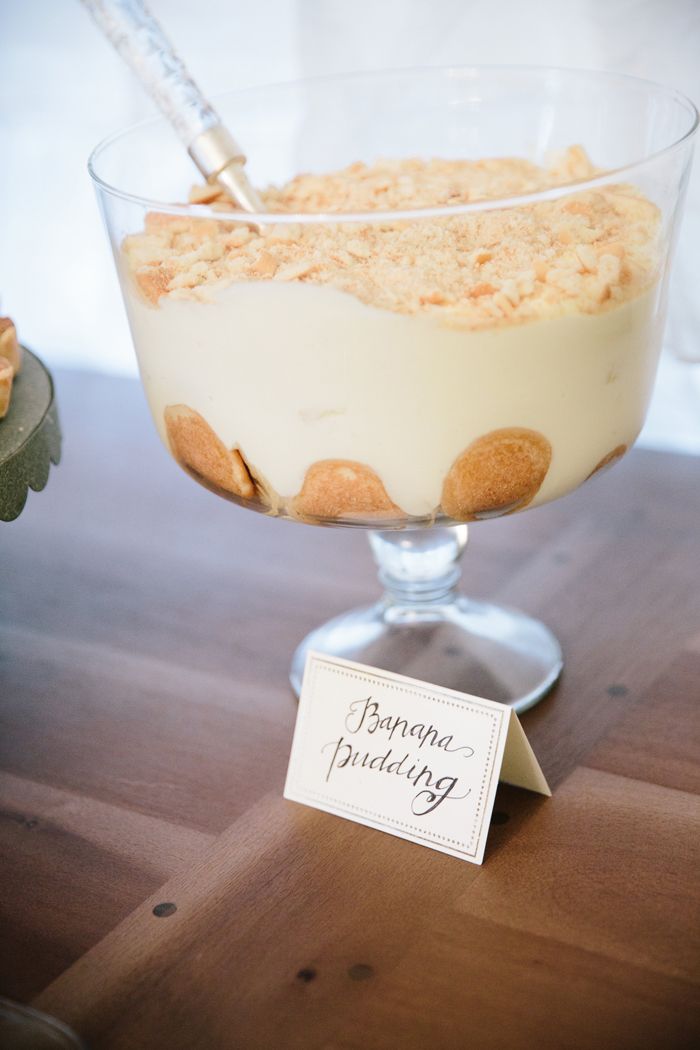 First up is the one that has overtime become my requested dish at family gatherings. I always feel so great about watching my brother in law scoop loads of the banana pudding onto his plate, and always accepting the leftovers to take home when I offer them. :) We served this at
our gender reveal party
, which is where the photo above is from. I hope you'll enjoy it as much as our family has!
Magnolia Bakery Banana Pudding
14 oz can sweetened condensed milk
1 1/2 cups ice cold water
Small box (3.4 oz) instant vanilla pudding mix
3 cups heavy whipping cream
Box Nilla Wafers
4 sliced bananas (make sure they are ripe!)
In the bowl of a mixer, beat sweetened condensed milk and water for about a minute. Add the pudding mix and beat for about two more minutes. Transfer to a smaller bowl, cover, and refrigerate for at least 4 hours or overnight until firm. (I've also been known to pop this in the freezer for 30 minutes in a pinch!)
In a large bowl on medium speed, whip the heavy cream until stiff peaks form. Using a rubber spatula, gently fold in the pudding mixture until fully combined and no streaks of pudding are visible.
In a large bowl (or trifle dish, or large disposable tupperware.. I've used them all!), layer wafers, bananas, and pudding until you have 3 or 4 layers. End with pudding and decorate with crushed wafers on top. Cover tightly with plastic wrap and refrigerate for at least 30 minutes before serving. I think it is better refrigerated overnight (the wafers become soft and everything starts to meld together).
What are y'alls go to recipes for entertaining?