The last two Father's Days we've been out of the country. In 2014 we were in London, and in 2015 we were in Naples. So to be honest with you, I don't even know what our family usually does to celebrate! Yikes! This year was different again though. Ben's older brother and his wife, and our niece, moved into their new house! So it was a family moving day. That morning we skipped church after Beau had a rough night of sleep. Our precious boy usually does really great, but had a hard time getting to sleep for his first long stretch.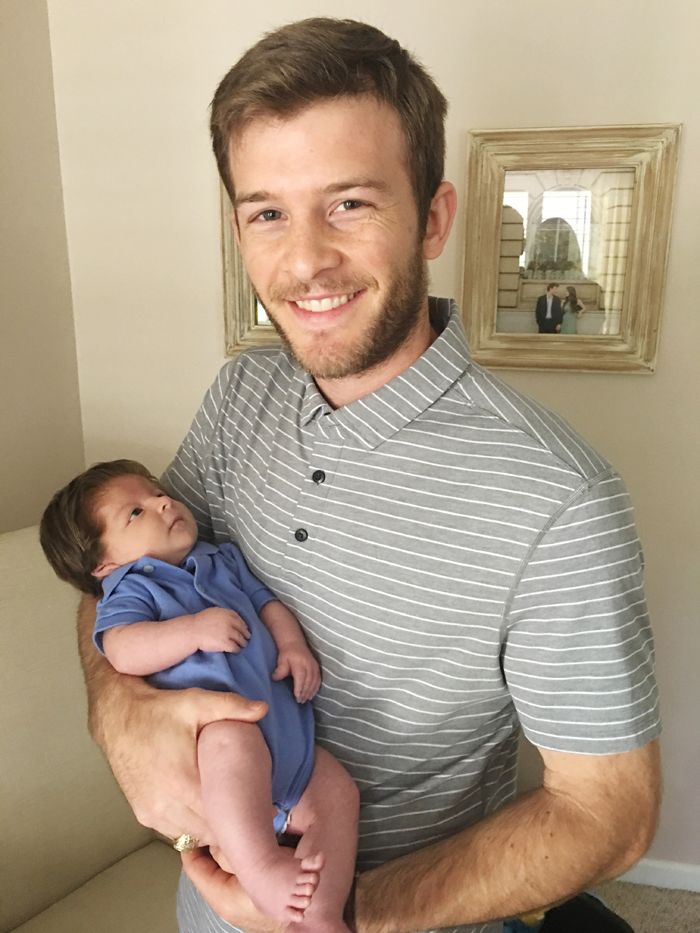 So we slept in, ate some breakfast, took some photos, and then joined the family for lunch and moving day! After the bulk of the moving was done, Ben and his brothers played basketball, and Ben's mom stayed with Beau while I did a Target run to take advantage of a sale they were having on baby gear. Keep your eyes peeled for when they do a "Spend $100, get a $25 gift card".. so I stocked up! Not a super traditional day of celebration.. but it was with family and super sweet. Our gift for Ben's dad was taking him to a Rangers game! Our thought was that it would be sweet for him to take Beau to his first baseball game, and then we realized it would be the same thing for our niece, and that we should all go! My only hesitation was the heat. Amanda (our friend who is basically family!) goes to the Rangers a lot so she pointed out that they sometimes sell tickets to the public for one of the larger suites. That's what we bought tickets for, and it ended up being amazing!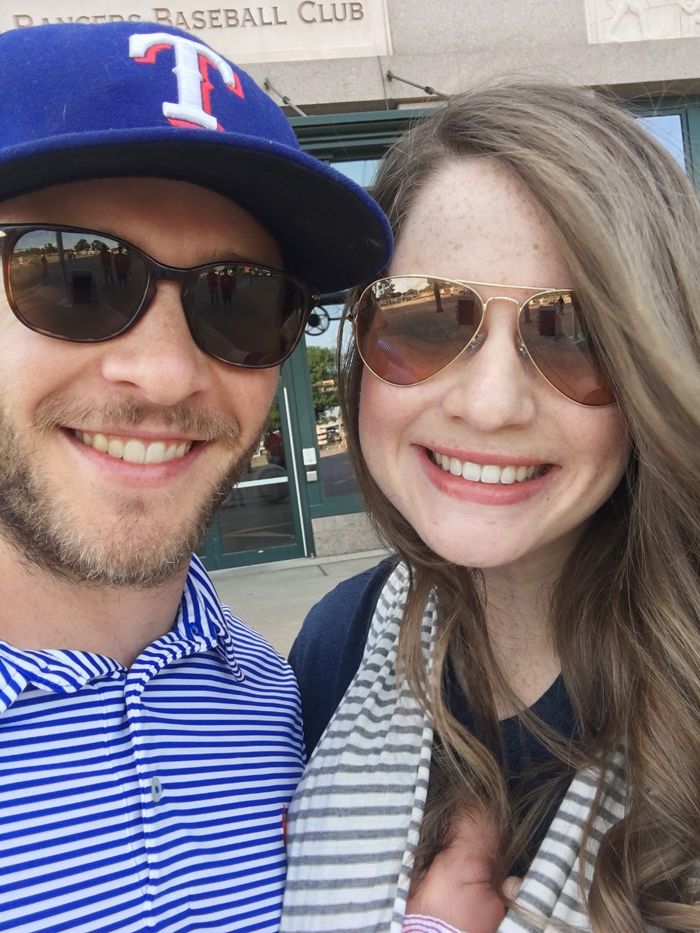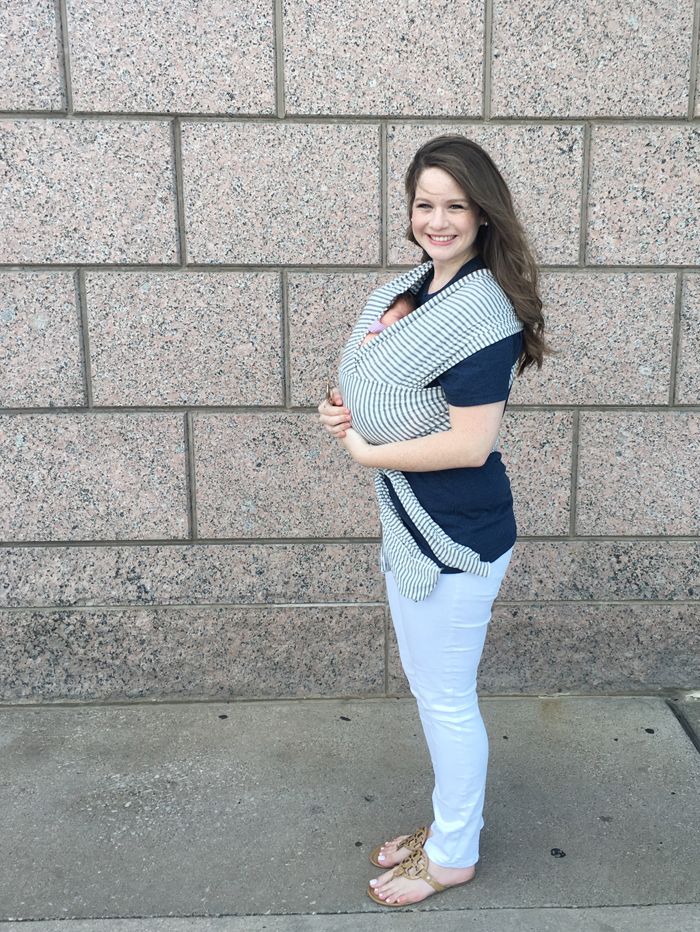 For getting in and out of the game, I wore Beau in my Solly Baby Wrap. I had read a lot of people talking about loving these before I had Beau so I really wanted one. I LOVE it! It's great for around the house and the game was my first time wearing it out in public. Couldn't have been better for the game. Under Beau's head got a little sweaty going into the game but when we left he was fast asleep and very comfortable. I felt like the coolest person ever.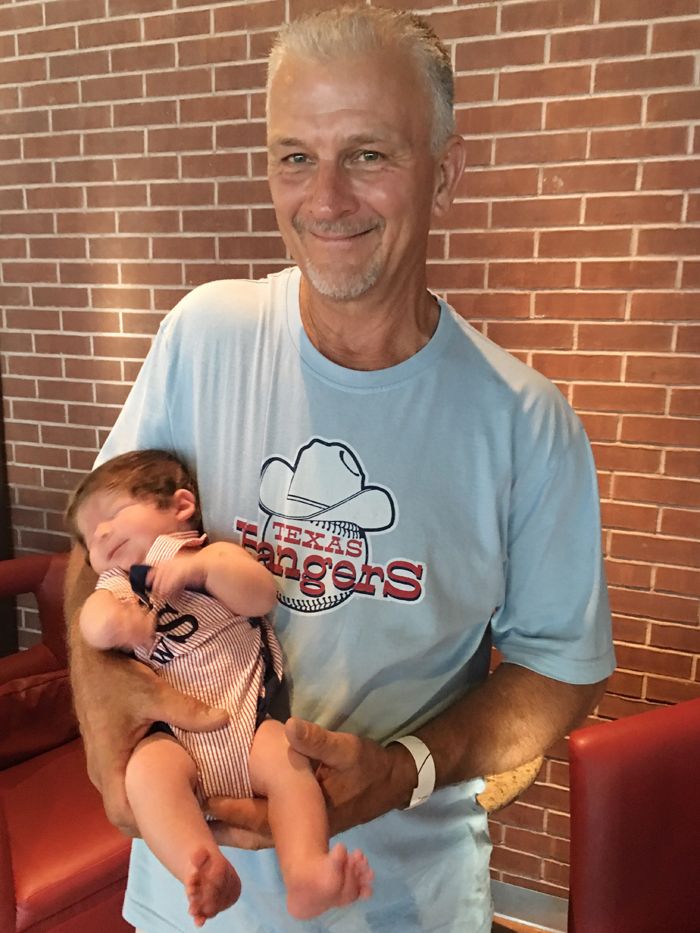 Such a real life photo... I shouldn't have decided that the best time for Beau to take a picture with his Pops was when he was ready for dinner.. haha!
Further evidence of me feeling like the coolest person ever with the baby wrap.. taking a selfie in public. :) Beau did so well being worn and it was really encouraging to me! I think he'll do great in the wrap on our trip.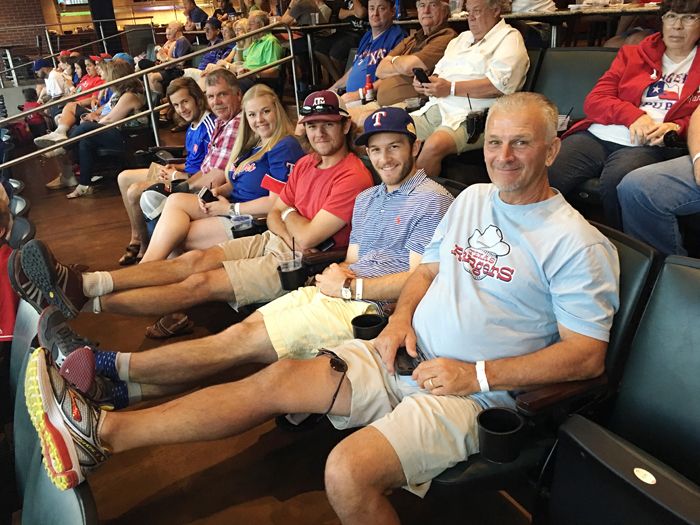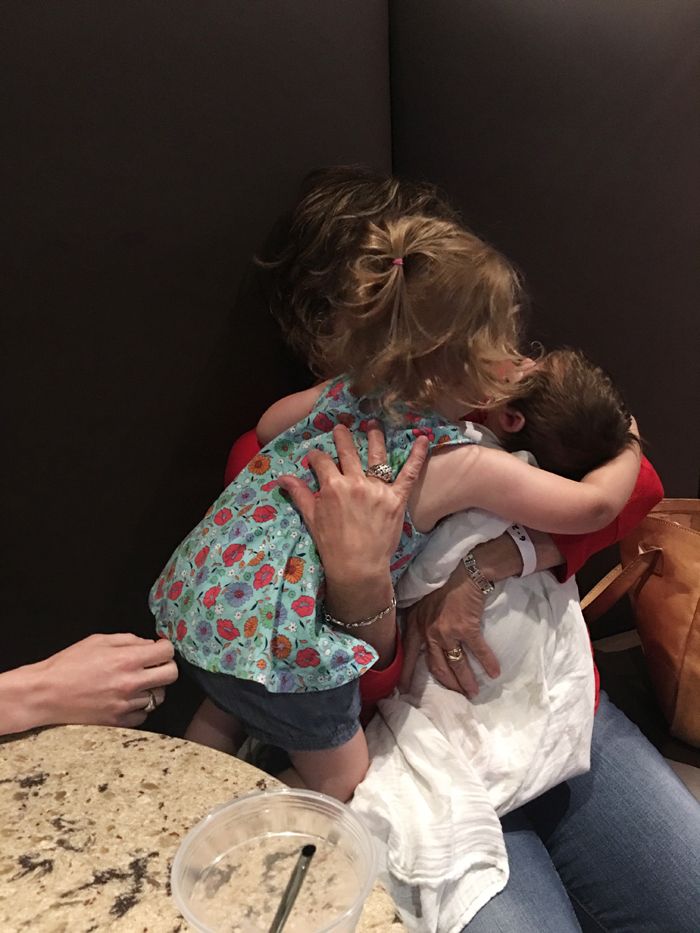 The best part of all family gatherings is time with our sweet niece. She loves Beau so much and we love her so much!!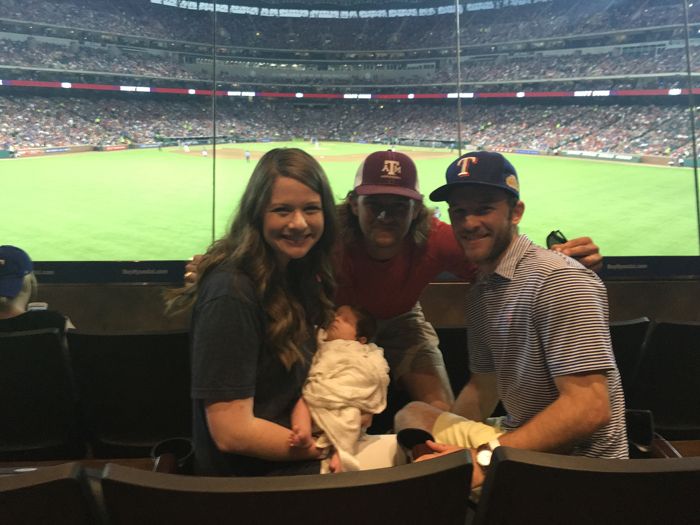 This photo isn't great quality at all, but it shows the view from the box.. so awesome!
As a rule of thumb, we tend to shy away from activities or shows or festivals that most people flock to. I know that seems silly, but we just often end up doing the same thing. This night was such an amazingly fun change of pace for us and we really enjoyed it. I will never be able to attend a sporting event again in lesser conditions, this was my kind of weather controlled event! :)
What did y'all do to celebrate Father's Day?
Save
Save
Save
Save
Save
Save
Save
Save
Save
Save
Save
Save
Save
Save
Save
Save
Save
Save
Save
Save
Save
Save
Save
Save
Save
Save
Save
Save
Save
Save
Save
Save