No. 1
As we anticipate our trip to Italy, Switzerland, & England next month.. I've been soaking up posts by mamas who travel with their babies. One of my favorites, Barefoot Blonde, just took her family to
Lake Como and Milan
, the two Italian places we'll be visiting next month. I loved seeing her photos!
No. 2
Baby Hats. Heart Eyes Emoji!!!
No. 3
On Wednesday we had a follow up for Beau at the heart doctor. He had a heart echo & did so awesome! Everything came back looking great and we are so grateful. The nurses commented on how well behaved Beau was and I was the proudest mama. Look how sweet his little face was while getting the echo!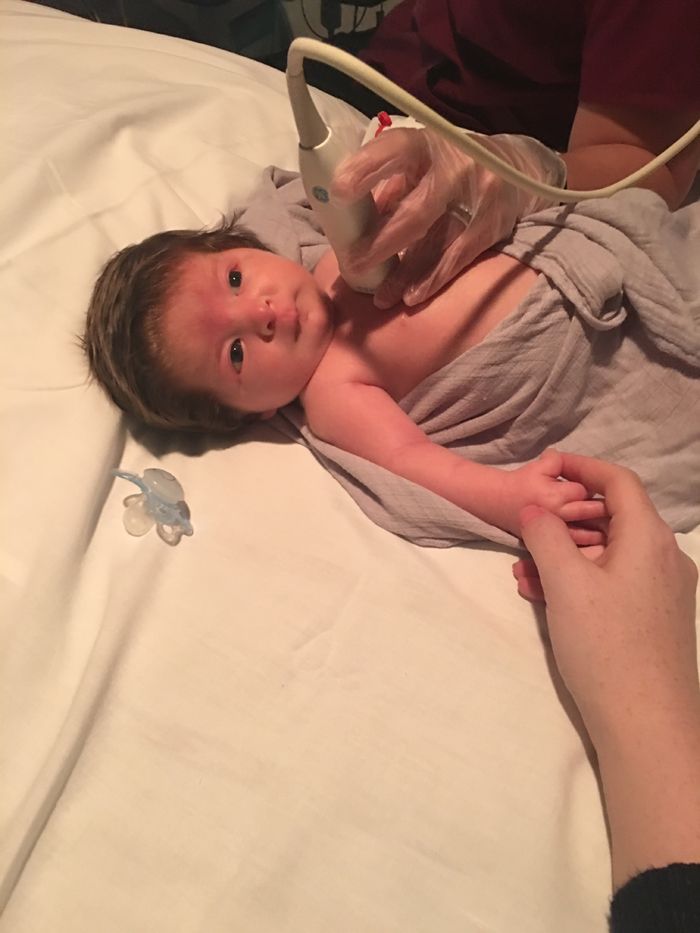 Okay so bear with me on how quirky this is.. when we had the fetal heart echo the week before Beau was born we were emotionally drained and terrified by the time we showed up for the procedure. While we waited in the consultation room, we noticed that the entire office is 100% out of the 90s. The bulletin boards had photos that couldn't have been updated in years. We saw the photo below and died laughing and it really broke the tension for us. I knew I had to snap a photo of it when we returned. It was less hilarious than I remembered, but still could have probably earned a spot on awkward family photos.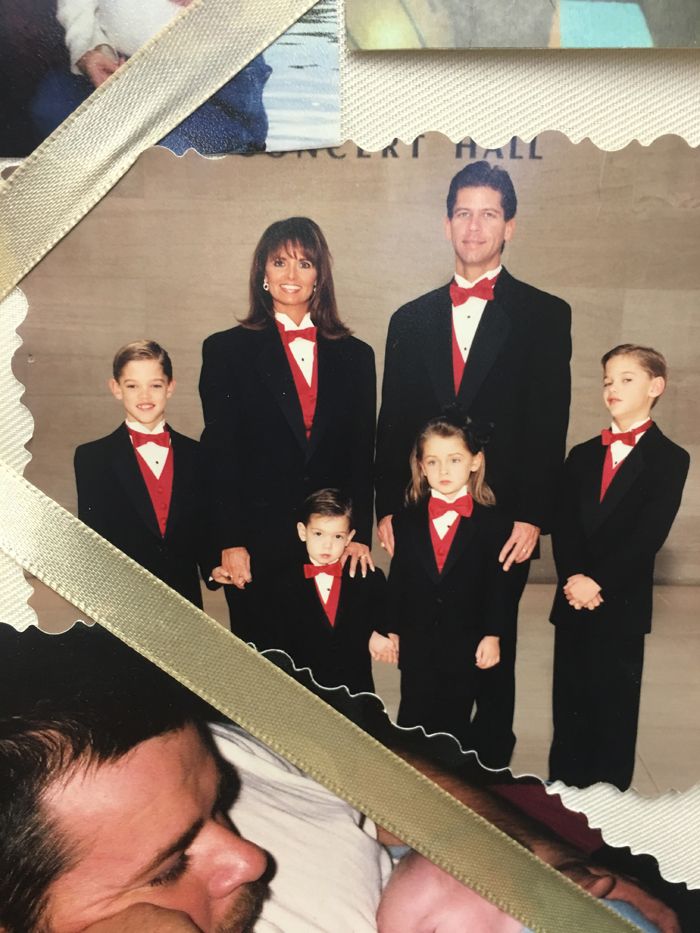 After his appointment, we took advantage of being in Dallas and went to Northpark mall. I returned something to Nordstrom and we met up with my college room mate, Courtney! We love her so much and anytime we get to see her is such a treat.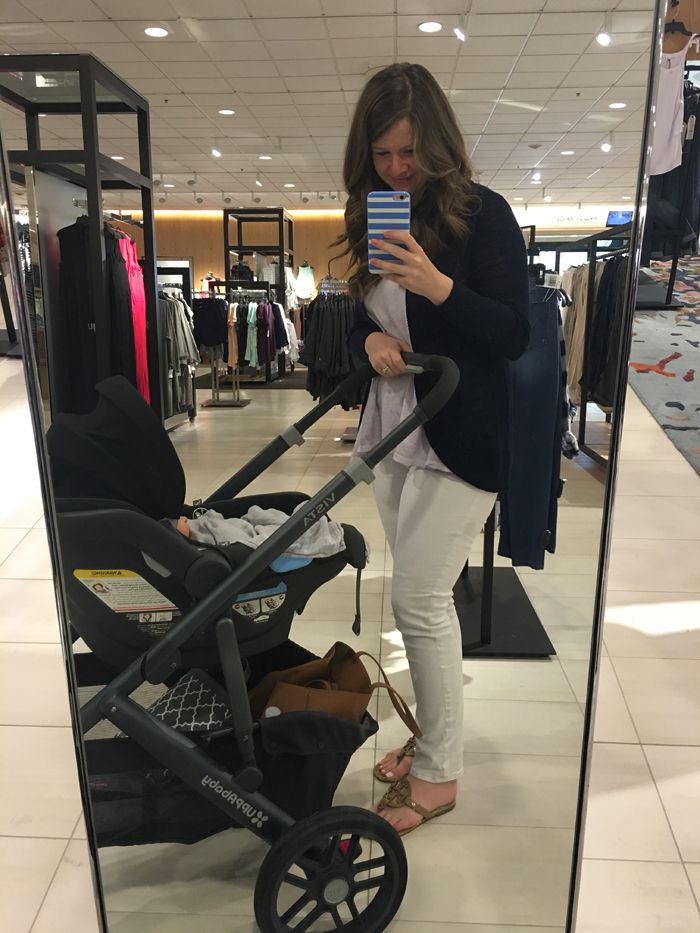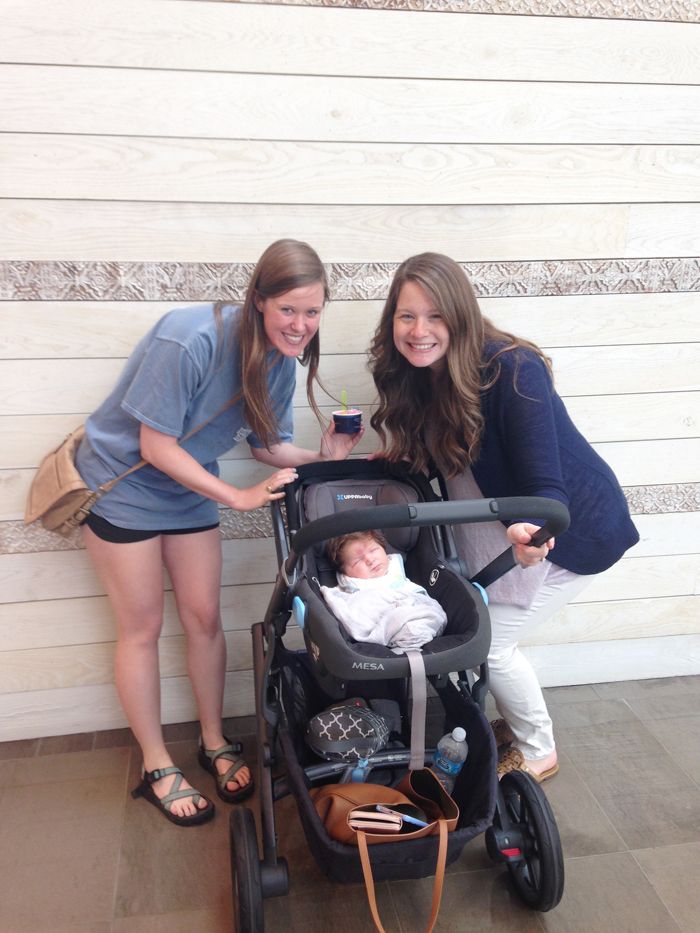 A few people have asked... and we are LOVING our UppaBaby Mesa carseat and Vista stroller. It was $$$$$$ but has been PHENOMENAL so far. We got it for some logistical things for our big trip to Europe next month, and thus far we have no regrets!
No. 4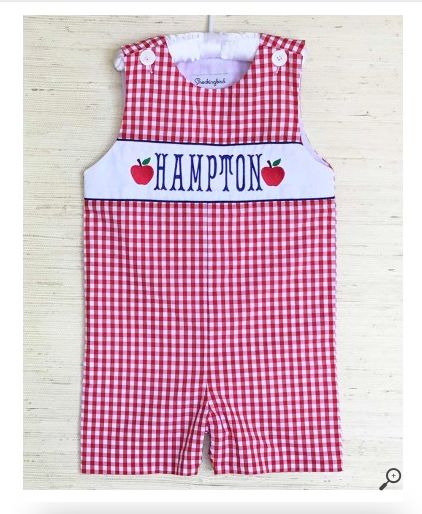 I'm such a sucker for personalized items.. and fell in LOVE with this for fall! My sweet boy will look so handsome in this! (From Smockingbird Kids)
No. 5
I recently picked up
this
lip product. I don't really do high maintenance lip things.. but this is more of a tinted chapstick that I've officially fallen in love with. The color (petal) is perfect, too! I think it will be great for all seasons. It smells wonderful, too! I would highly recommend it- I'll note I got the recommendation from my favorite style blogger, Julia Engel of
Gal Meets Glam
!
All of my Friday posts can be found
here
.
Save
Save
Save
Save
Save
Save
Save
Save
Save
Save
Save
Save
Save
Save
Save
Save