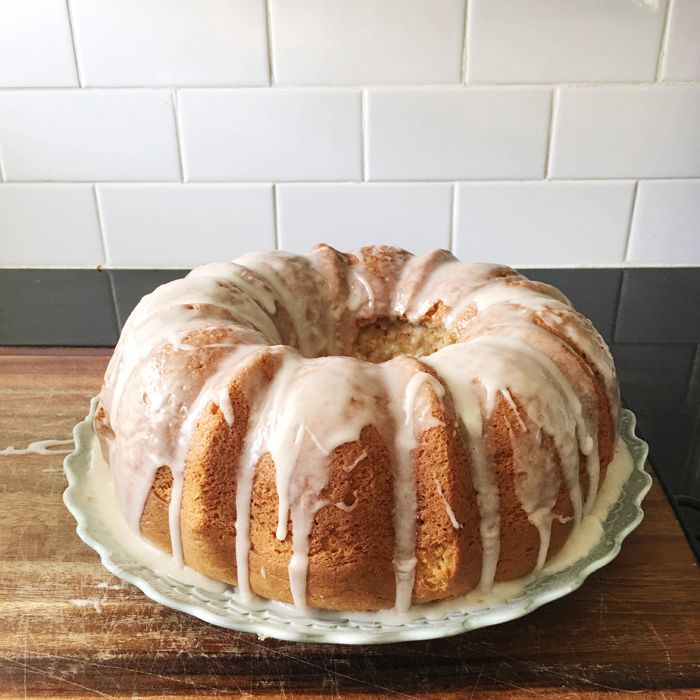 1 box of white cake mix
2 small instant vanilla puddings
1/2 cup veggie oil
1 1/4 cups water
4 eggs
4 tablespoons cinnamon (divided)
2/3 cup butter, softened
4 cups powdered sugar
3-4 tablespoons milk
1 tsp vanilla
Preheat oven to 350 degrees.
Grease a 10 inch bundt pan.
In mixing bowl, combine cake mix, puddings, oil, water, eggs, and 2 tablespoons cinnamon with electric mixer. Pour into prepared bundt pan.
Bake 40-45 minutes or until toothpick inserted comes out clean.
Let cake rest on counter in pan 10 minutes (if not a little bit longer). Then, invert cake onto serving plate to finish cooling.
In a medium sized bowl, mix powdered sugar and milk until it's a glaze like consistency. Then add in the desired amount of cinnamon. (this glaze is Ben's favorite part.. I always save extra in a tupperware for him to add to pieces that he doesn't think got an adequate amount, haha!) Drizzle the glaze over your bundt cake and it will make it look perfect!