No. 1
Last weekend our church had "Celebration Weekend"... we have it quarterly and it's one of my favorite things. At the beginning of the service there is a slideshow of all the babies and children who have joined families in our church over those few months. I was giddy to see Beau on the slideshow. Our family and two close friends came with us to celebrate this small but sweet milestone. I was beside myself with joy when the crowd gasped at Beau's sweet little head of hair. I had friends who attended other services text me and say that the other groups responded in the same way. After church several people stopped us to ask.. "is that the baby from the slideshow???" :) I am such a proud mama! During Beau's other visits to church he's slept, but last Saturday night he decided to stay awake. Cue the fear he would be loud or fussy or something, but he did great.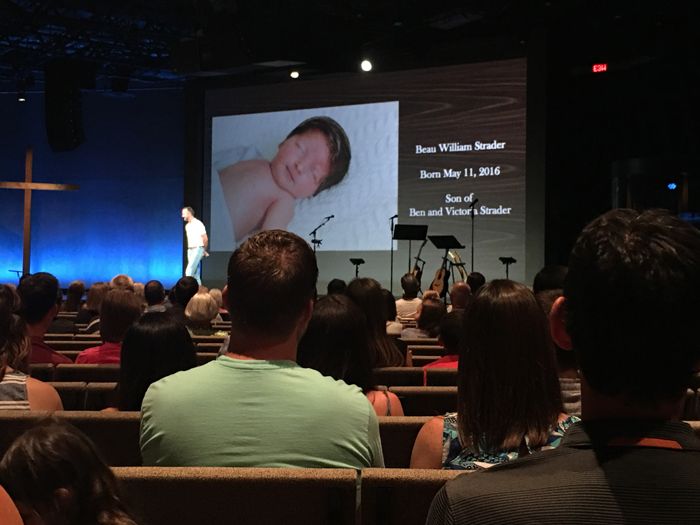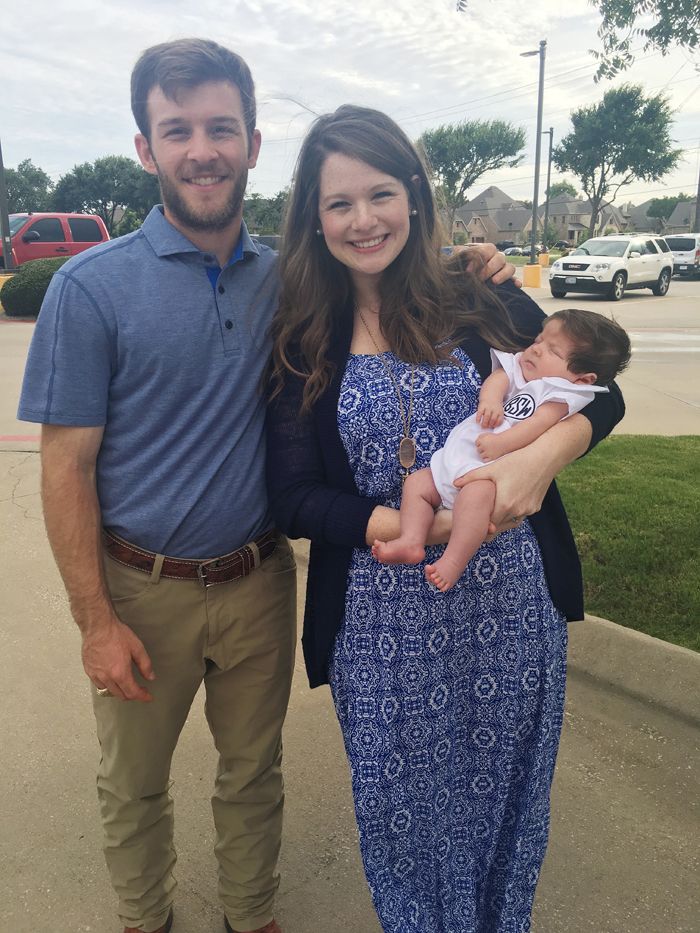 No. 2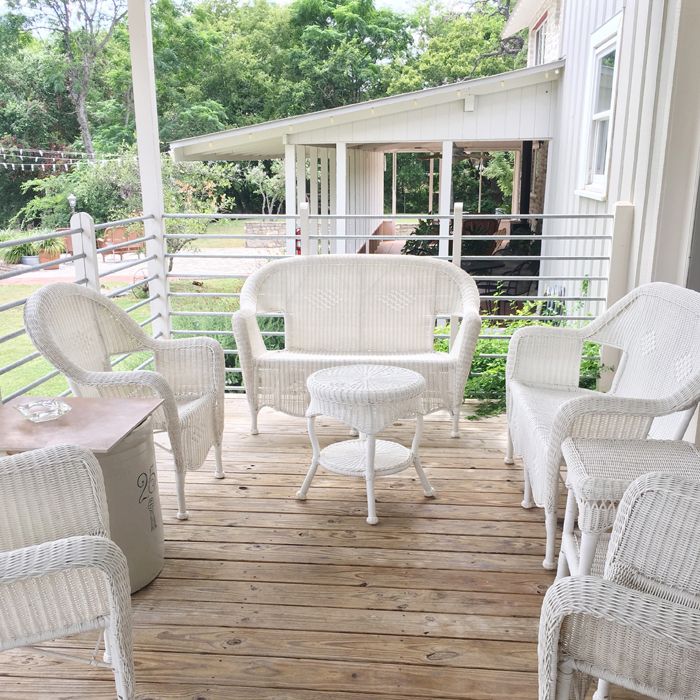 We just got back from spending four days in the Texas hill country with our immediate Strader family. It was such a sweet trip and I can't wait to share all my photos from it! :)
No. 3
Even with a newborn, this has been such a full season for us. Lots of time with people we love. Summer is always like that, but it seems extra full with feedings every three hours during the day. :)
The night we got back from vacation I had home group girls meeting, and we celebrated my dear friend McKenna's birthday. I'm so thankful for that group of girls and the ways they bless my life! And the next morning my bestie Kristen who lives in Oklahoma stopped by after visiting her family. She finally got to hold Beau after just seeing him in the NICU and time with her was refreshing and comfortable as always. I really am so blessed to have so many sweet girlfriends in my life!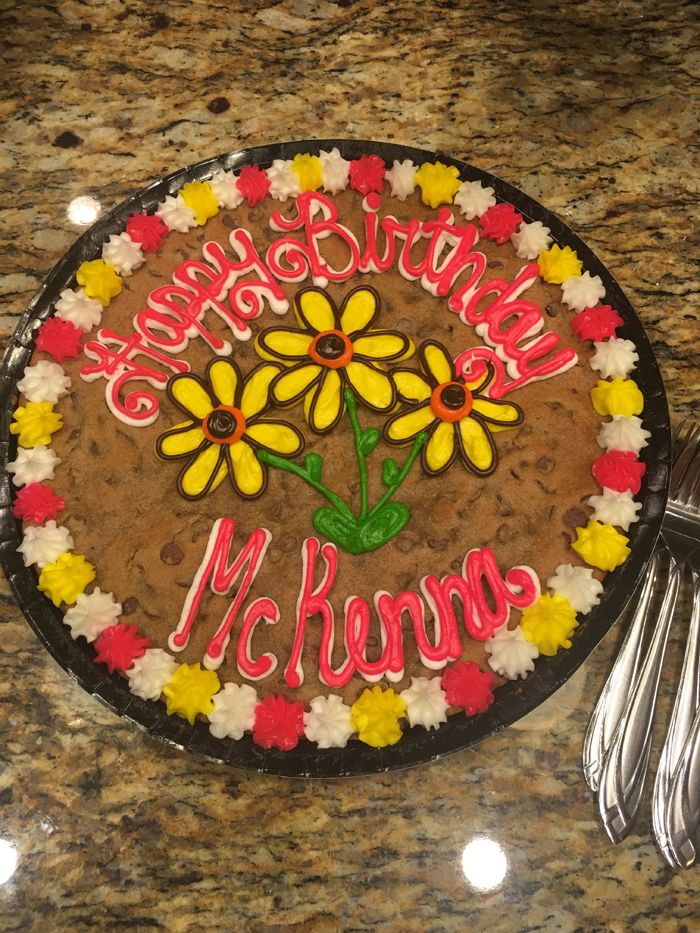 No. 4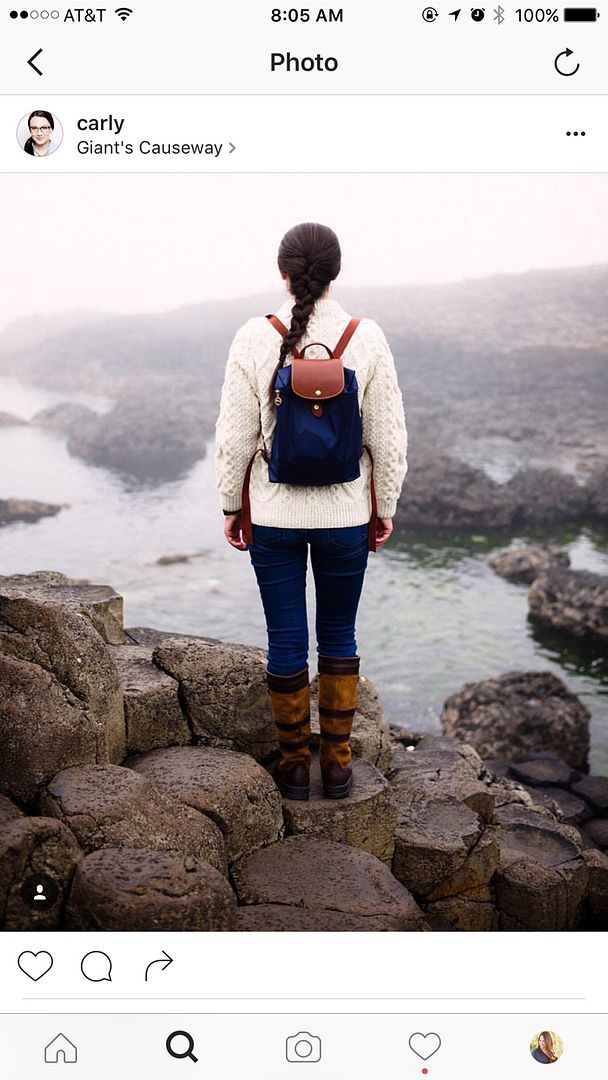 I saved this photo of one of my favorite bloggers wearing a
Longchamp backpack
. I've thought several times that getting one for times when I'm wearing Beau in his sollywrap would be good.. after wearing Beau for the majority of our trip this week Ben said "pull the trigger on that backpack!" because we realized how handy it would be. I love my Longchamp
pieces
and have used them to death, but the quality can't be messed with!
No. 5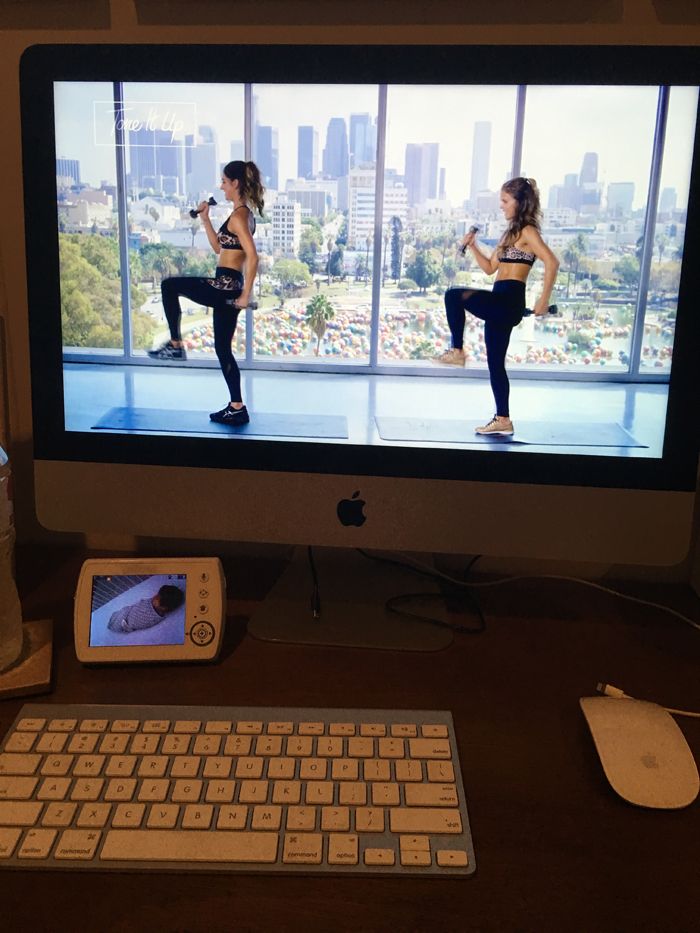 I'm back on the workout train with a new screen to watch while I complete a workout. :) It feels so good to be building strength again postpartum, but I have a long way to go!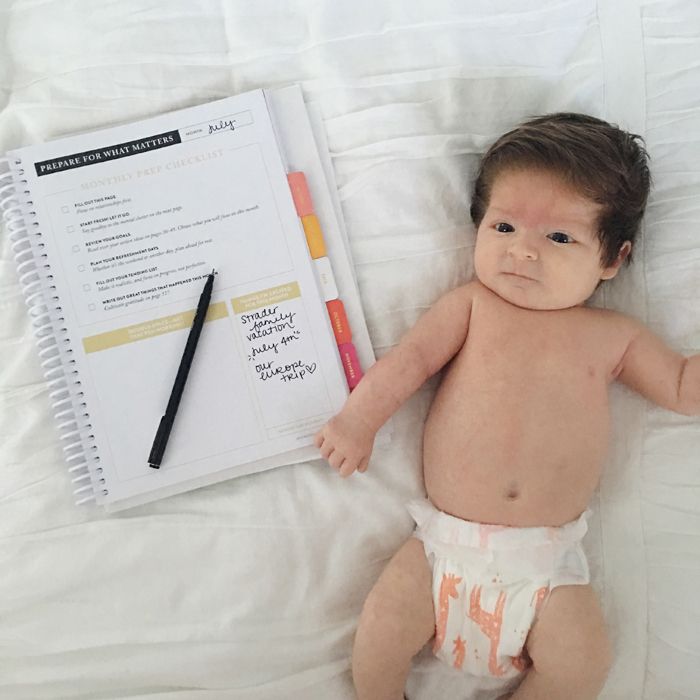 And SPEAKING OF GOALS... Now is the time to order
power sheets from the Lara Casey Shop
! They are 25% off with FREE SHIPPING (praise hands emoji!) and divider stickers with the code JULYFIREWORKS through Tuesday. I can't recommend this tool enough. Beau kept me company when I was filling mine out for July. :)
All of my Friday posts can be found
here
.
Save
Save
Save
Save
Save
Save
Save
Save
Save
Save
Save
Save