A few weeks ago, we took a quick trip to the Texas hill country with our immediate Strader family. Time being together is always rich, and this was such a sweet getaway. The highlight for me was how precious my niece is with Beau. She loves him so much and it makes me so excited for them to develop a close friendship. I love thinking about them maintaining a great relationship and hanging out often in high school.. I just love it. We're so blessed to have our family so physically close, and emotionally close! I don't take that for granted, especially after growing up an ocean apart from any extended relatives. But, I digress. :)
Family Photo at the Alamo
We were extra excited for our trip down South because it was going to serve as a "trial run" for our trip to Europe at the end of the July. That might sound strange, as the trips are very different, but we really did gain several big takeaways. I'm sharing them today in hopes that they might be useful to you, but also knowing that it will be extremely beneficial to have my thoughts handy to look back on.
1. Ben needs to be in charge of the bags.
When we travel, I always plan our itineraries. When Ben and I first got married, he didn't want us to plan out our trips, leaving them spontaneous. However, he married a type A chicka. :) I pride myself in being able to plan trips that have enough structure to allow us to experience all we desire, but also allow for spontaneous adventures and exploration. I'm a firm believer in all areas of life that boundaries create freedom, and this applies in travel as well. Ben noted while on our trip that because I'm the keeper of the schedule, also checking Beau's bag for everything he will need before each outing will probably allow for things to fall through the cracks. We're going to divide and conquer on this moving forward.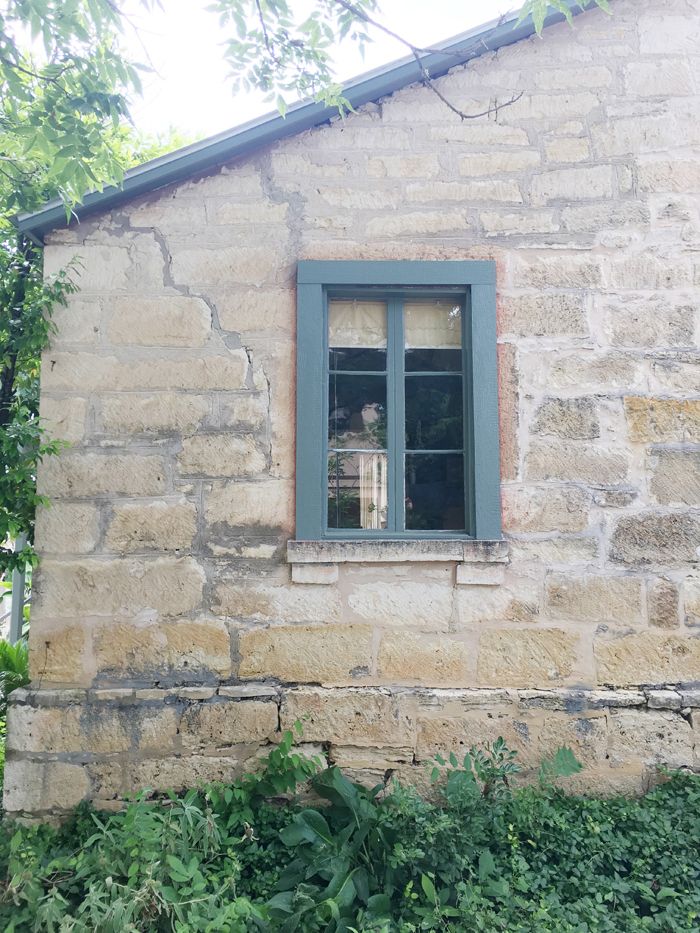 One of the buildings at our cozy B&B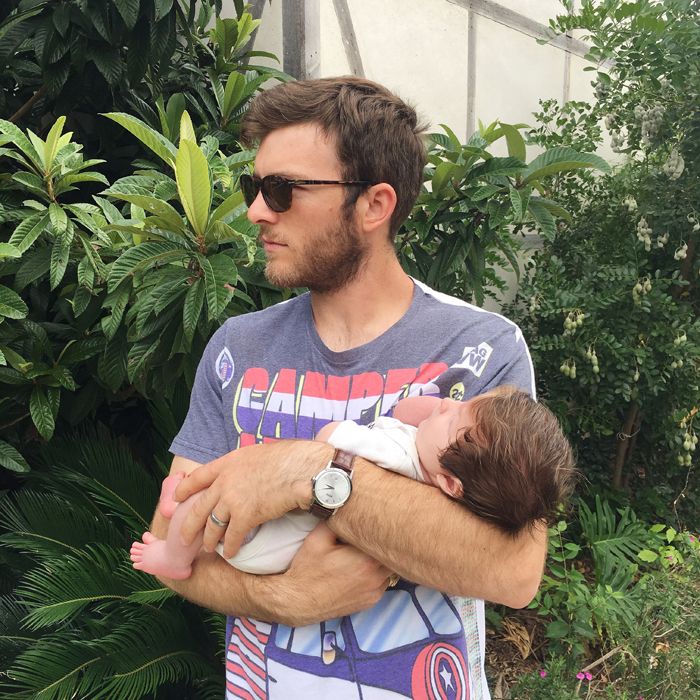 Ben wanted it to be noted that he wasn't posing for this photo :)
2. We need to make a list of all the bags we have packed, and review it when leaving each place.
About halfway to Comfort, Texas I realized we hadn't grabbed the stroller travel bag. This held the stroller and also Beau's bassinet where he would sleep at night. Praise the Lord my sister in law offered up my niece's pack and play, and I had the Solly wrap.. but this CANNOT happen when we go to Europe, haha! The family came to pick us up and we left the house rather quickly and forgot to grab this very important bag. It ended up not affecting the trip at all, so I'm glad we learned this lesson.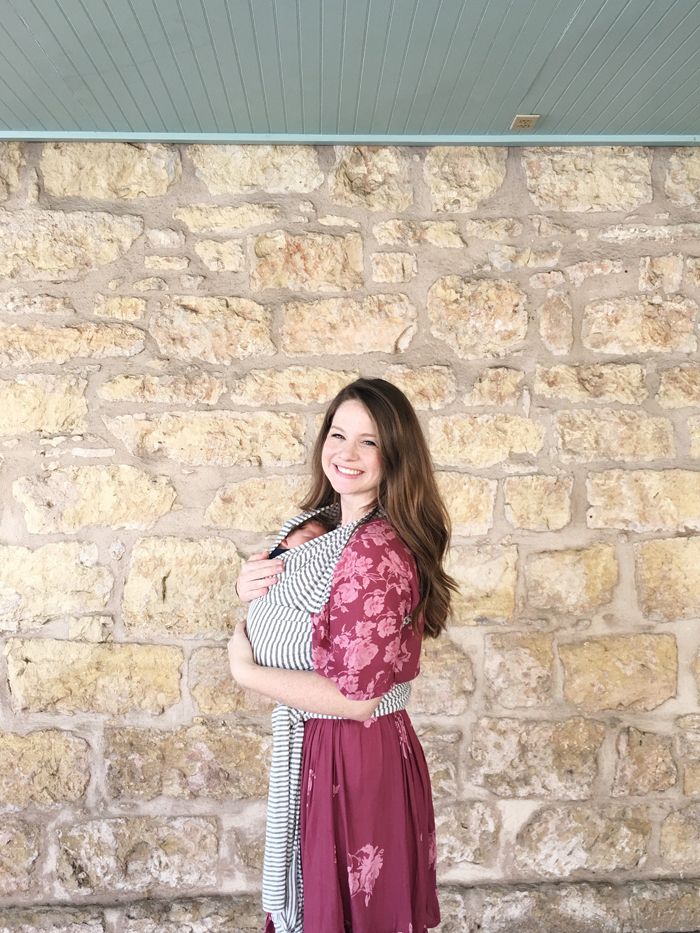 Solly wrap snuggles in Fredericksburg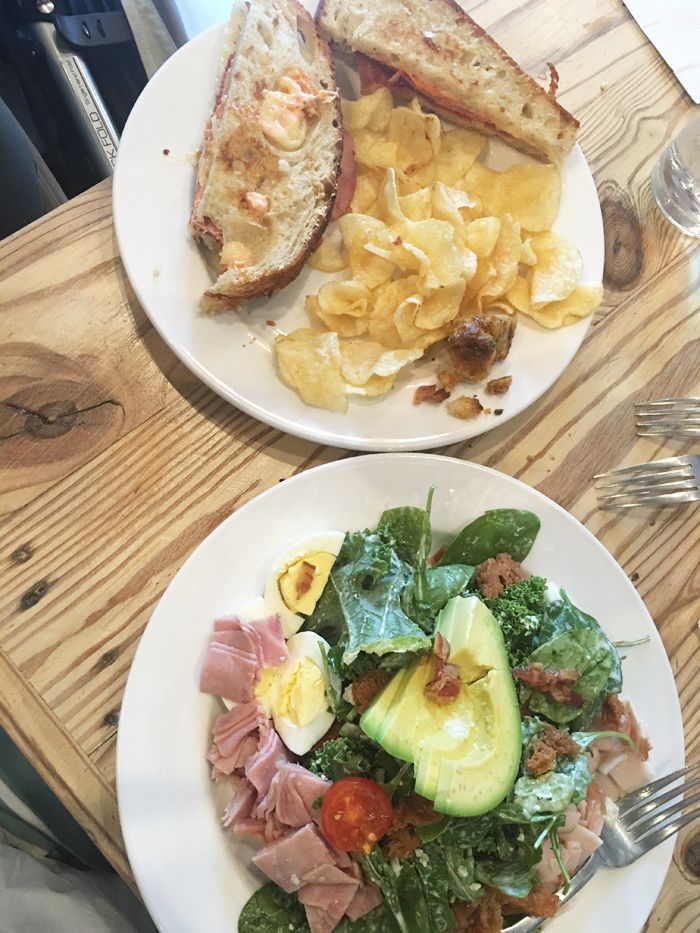 The most yummy lunch at Bakery Lorraine
3. Choosing a location based on the needs of the children isn't a terrible idea, specifically in reference to climate.
It was just plain too hot for Beau in Texas July heat. We retreated to the Alamo gift shop immediately after one photo. We're dreaming of cooler locations for summer retreats in the future. We're really excited and encouraged about the weather where we'll be traveling at the end of the month.
The outside of our room at the B&B
4. It will be a different kind of trip, but so much happier.
Stopping for feedings and searching for shade alters the path of the trip. I remember being in Venice last year with all of our luggage hobbling onto a hot, full water bus and thinking.. this would NOT work with a babe. That being said we could have splurged for a private taxi or stayed closer to the train station and it would have worked just fine. Our expectations for these trips are different going in.. but there is nothing like getting to have the love of our lives along with us. I can't wait to lay on a quilt with Beau in Hyde Park instead of trying out a nice London restaurant. I can't wait to go for a walk through Lake Como and stop in a shaded area for a feeding. Beau has been such a sweet little traveler so far and I can't wait to raise him in this lifestyle. Even if we end up in our hotel rooms ordering take out.. our lives our richer because of Beau in them, and this will be true for our travels.
Snuggles with my precious boy