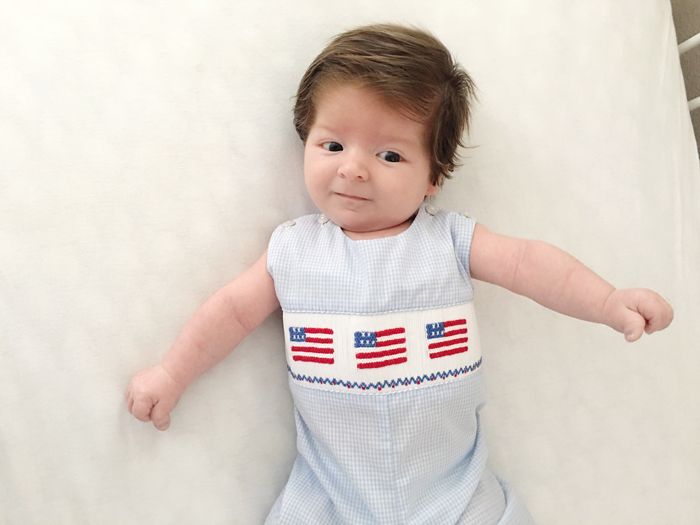 Fourth of July, my baby's first holiday! This weekend was especially sweet for us as we marked one year since the loss of our first child. It's hard looking back on the most painful experience of our lives, but Beau's snuggles and the graciousness of God kept our eyes on the blessings we've been given. We will always miss and long for that sweet baby, and were grateful to get to spend a sweet weekend bringing some redemption to the feelings in my tummy about this holiday.
On Friday afternoon I had a doctor's appointment, and afterwards we killed time with some errands before a family birthday party. Beau wasn't that intrigued by his trip to Lilly. :)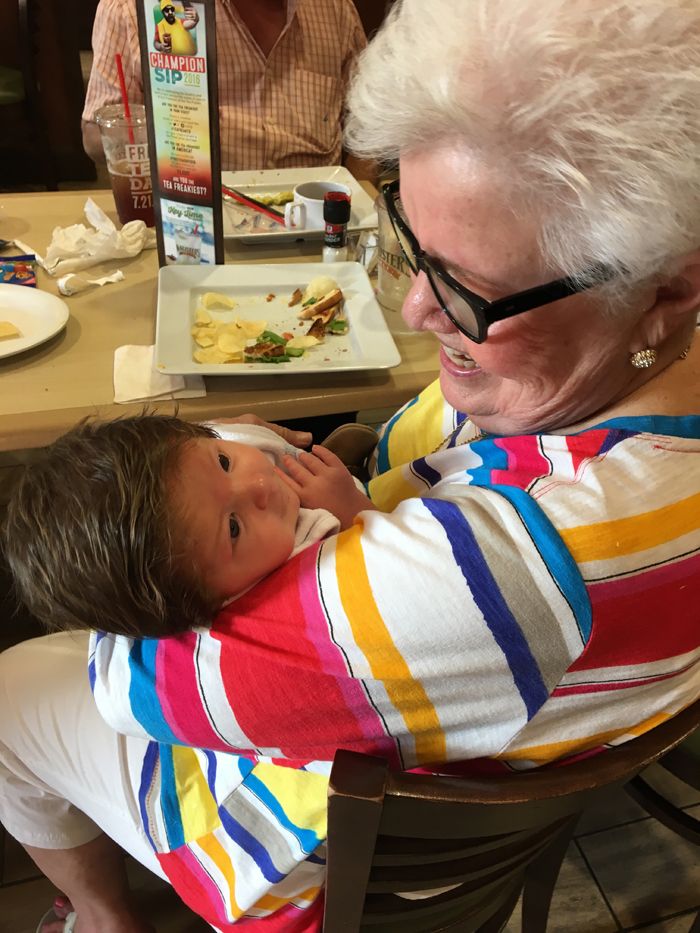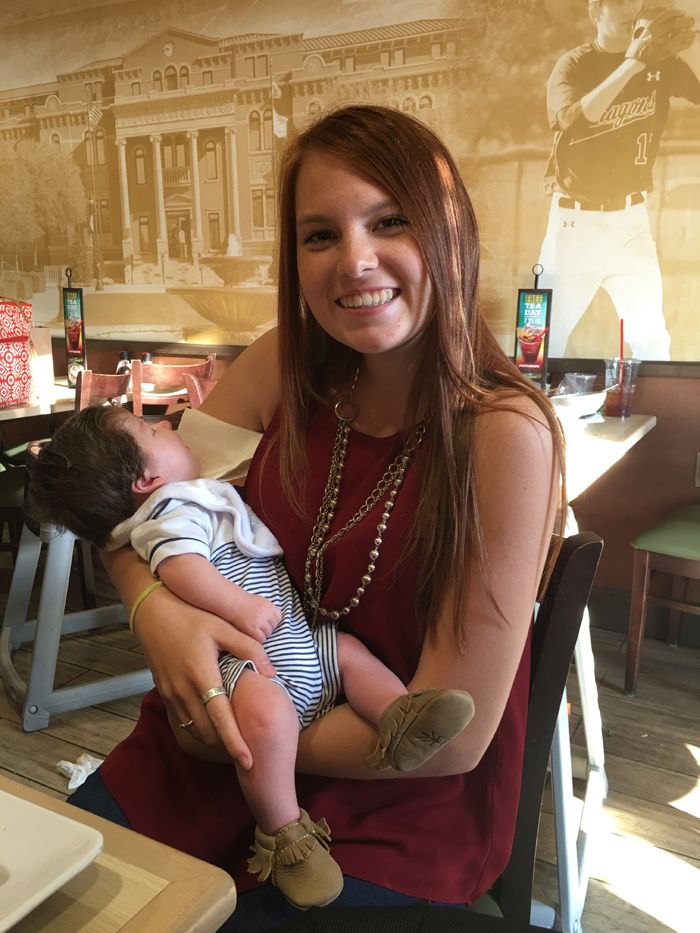 After our errands we met up with all of our extended family to celebrate Sydney's fourth birthday! Beau Bear got lots and lots of snuggles!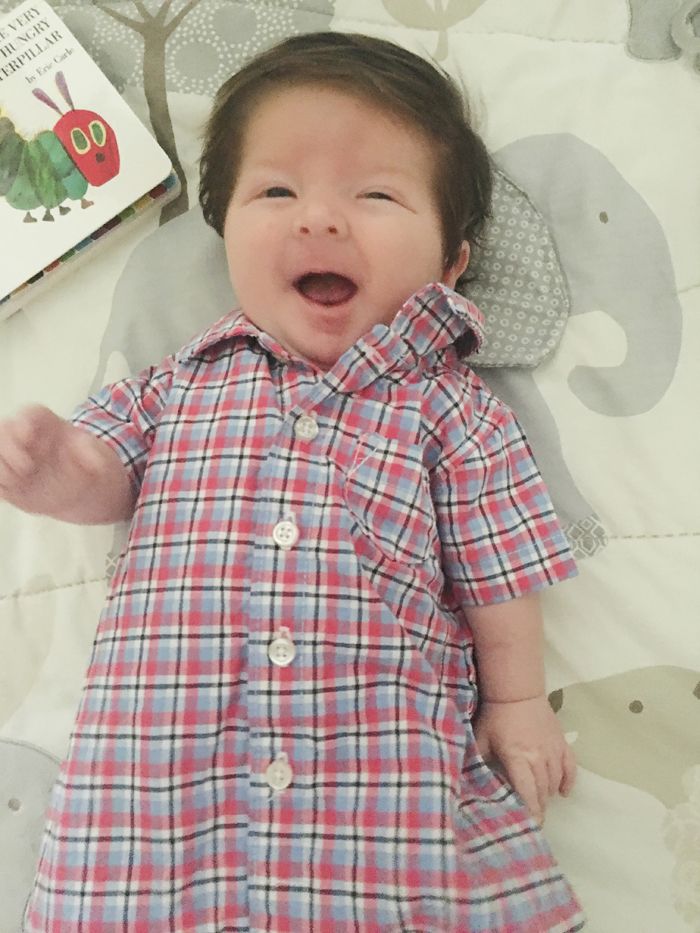 On Saturday we rested and cleaned and just took some time to refuel. Beau wore a sweet outfit from Nicole! For dinner we went to Chick fil A with my in laws and our niece and really got to enjoy some sweet time together.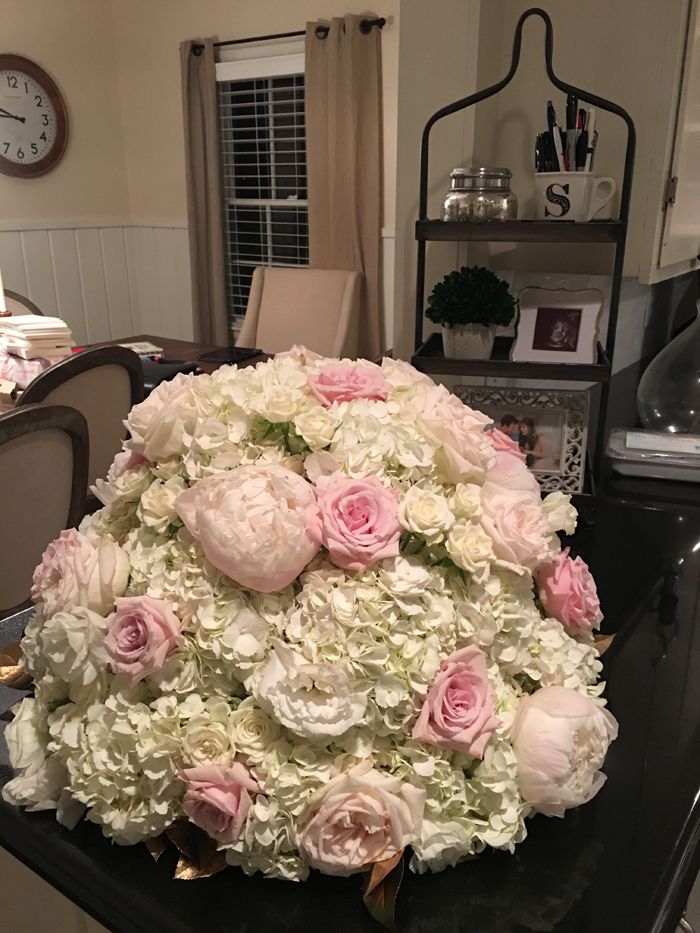 On Saturday night Beau slept his best night of sleep yet, from 9 pm to 5 am! When I woke up at 5 I saw I had a text message from my sister in law saying that she left me a souvenir from the wedding they had been a part of the night before. A giant flower ball was waiting on our porch! It was such a fun treat to celebrate the great night of sleep. :) The next day I broke it down into lots of individual arrangements and we have several in each room.. talk about spoiled!
Sunday morning we went to church, and then came home and took some naps. :) Ben wasn't actually asleep in the photo below, but I love it!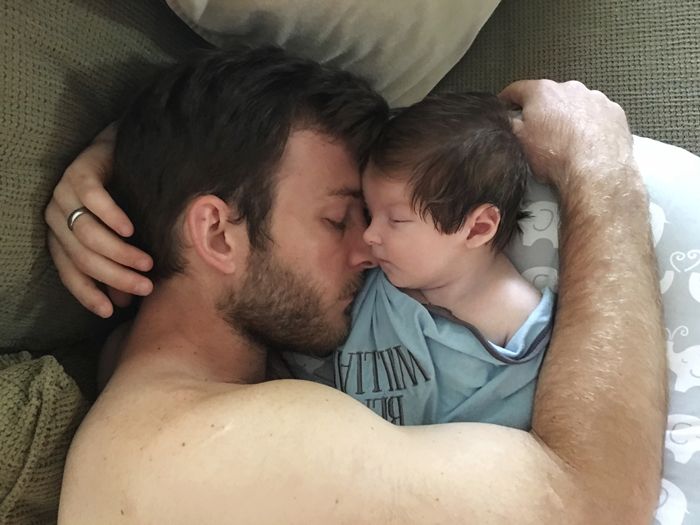 On the morning of the fourth, we set out early to return Beau's video monitor (it had stopped working the day before) and to get a few groceries for the pies I wanted to make. When we got back, I popped Beau into his special July 4th outfit and we had a little photo shoot. Ben took a bunch of photos on our camera, too. I haven't looked at them all yet but I'm sure they are wonderful! The nurse at our pediatrician told us not to expect smiles until 3-4 months old, but clearly that wasn't the case here. :)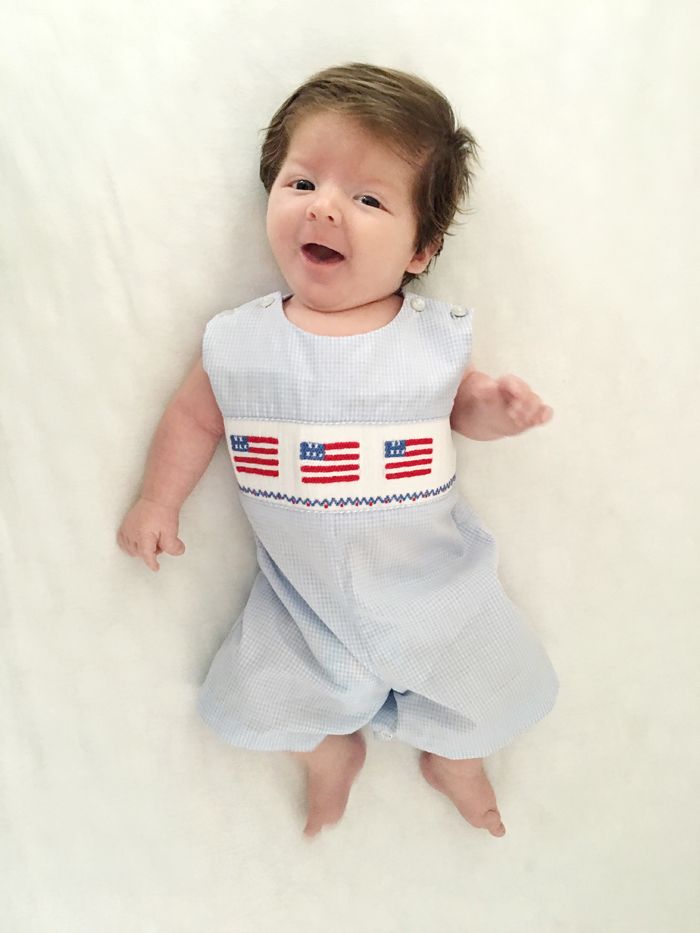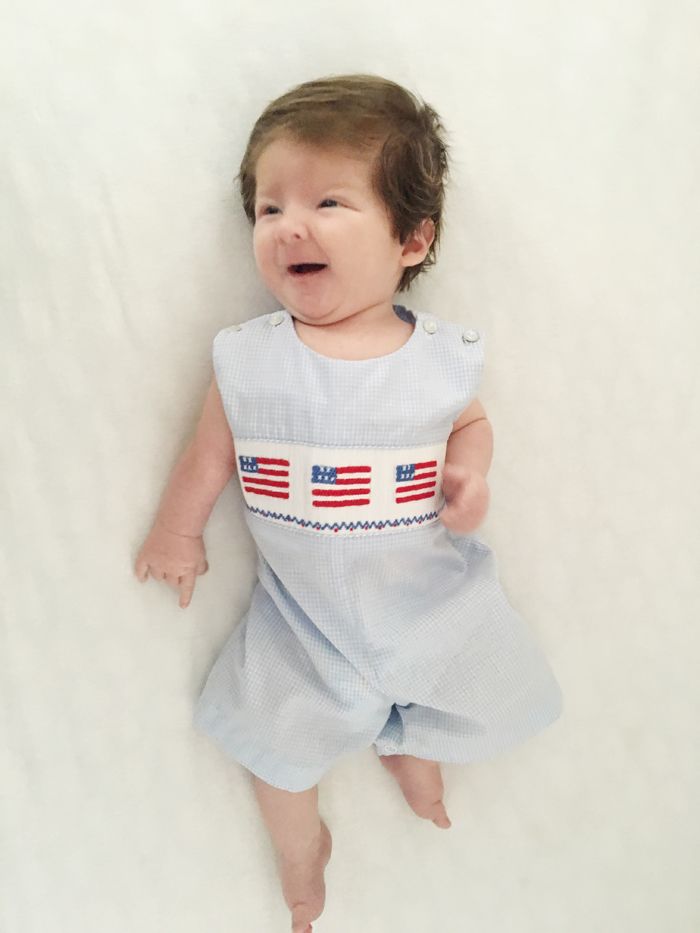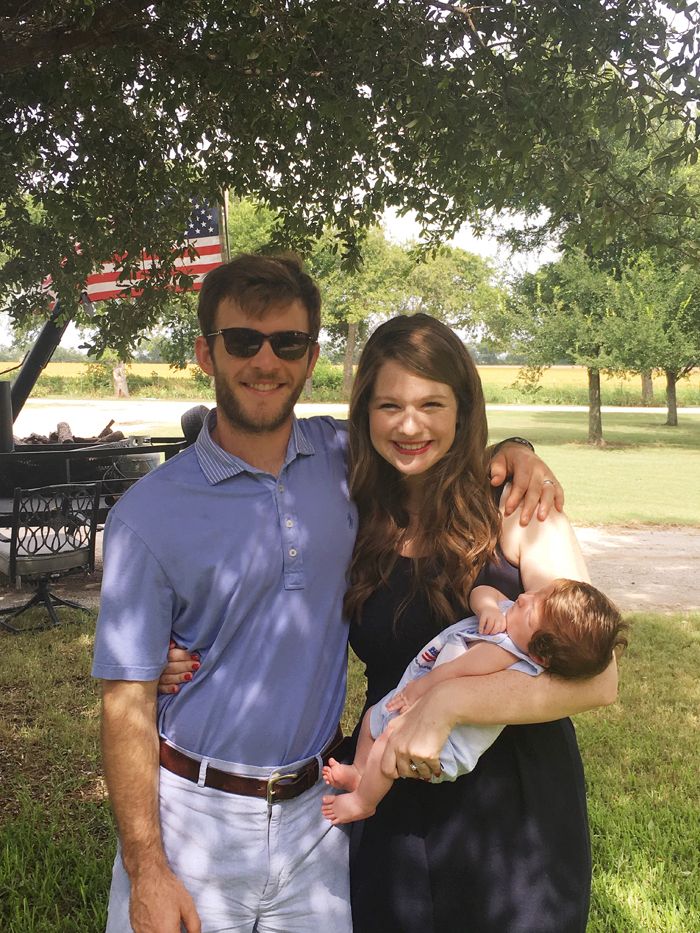 The afternoon and evening was chock full of family, friends, and lots of food. We couldn't have asked for more!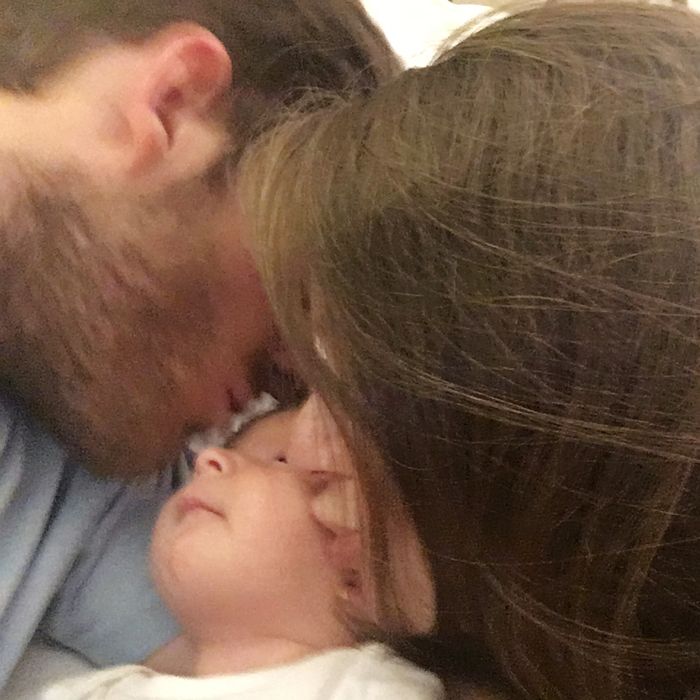 Looking back, the bulk of our weekend was just spent relaxing with our precious boy, and I don't want to forget how sweet that feels. Hope y'all had a wonderful holiday! XO