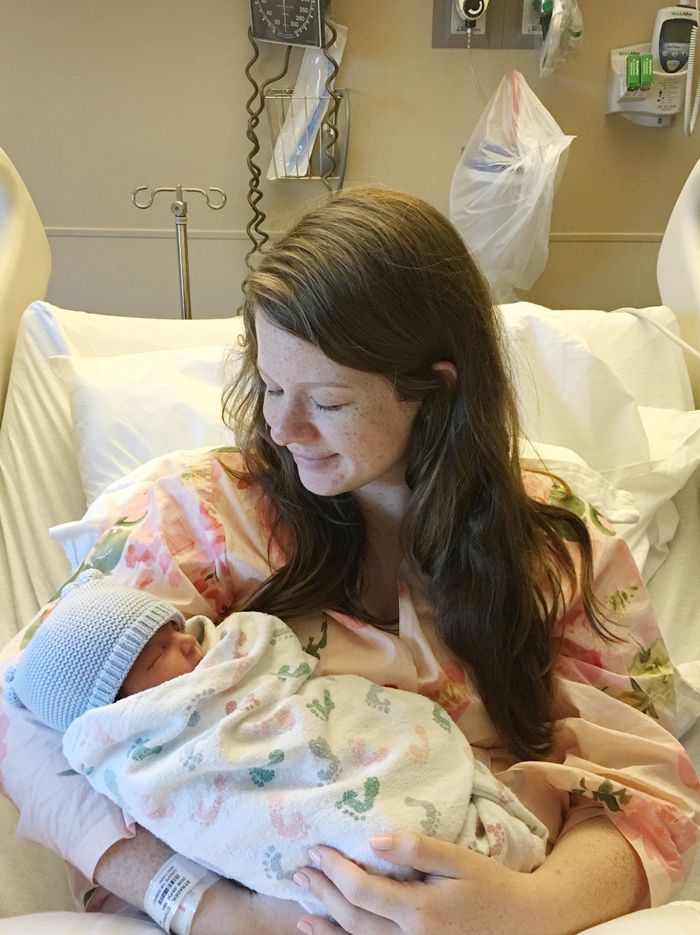 Thinking back to the first few days of Beau's life makes my heart soar. I'm so grateful for that. Our sweet boy was in the NICU until he was 15 days old, but he only got admitted when we were supposed to be having normal discharge from the hospital, so we got to have a "normal" experience the first few days. It sounds crazy but I loved every second. I loved the little sleep, I loved figuring out Beau's little personality, I loved the visitors, I loved our favorite nurse, Amy... God was really gracious to protect that first little bit of time. I read about eight thousand hospital bag packing lists before we actually packed ours.
Some things were helpful, some were not. I'd suggest finding out what medicines your hospital will have available for you. I brought my own $12 witch hazel pads based on a recommendation and they are literally on my closet shelf never having been touched because the hospital gave us a big container. I packed makeup thinking that after I showered I'd like to put a little bit on, but I didn't. I might, second time around.. but I just kind of never got to it because of the flow of visitors after my first postpartum shower. I'm sharing this list in hopes that it will help out some new mamas, and also so that I remember my thoughts in the future!
for mama:
a pretty robe (
I wore this one)
nursing tank x 2 (
I read that a tank is better than a bra because if someone is helping you with nursing you can have your vulnerable midsection covered, I brought these)
loose gray pants
my favorite black leggings
a comfy cardigan
a long, loose tank
toiletry items
(Note: our hospital was cleaned constantly and the shower felt more like a hotel than anything, so my shower shoes weren't needed)
makeup
belly bandit (
I swear this helped my midsection go down quicker than it would have, and even if it didn't.. it gave me the back support that I really needed and kept me comfortable, I used this one)
our own pillows
(For us, this was so so nice! We used our monogrammed pillow cases so that they wouldn't get confused with the hospital linens.)
a quilt for Ben
our nice camera
ipad
multiple apple charging cords, including a 6 foot one
(If there's one thing you take away from this list, it's that you need a 6 foot cord!)
A going home outfit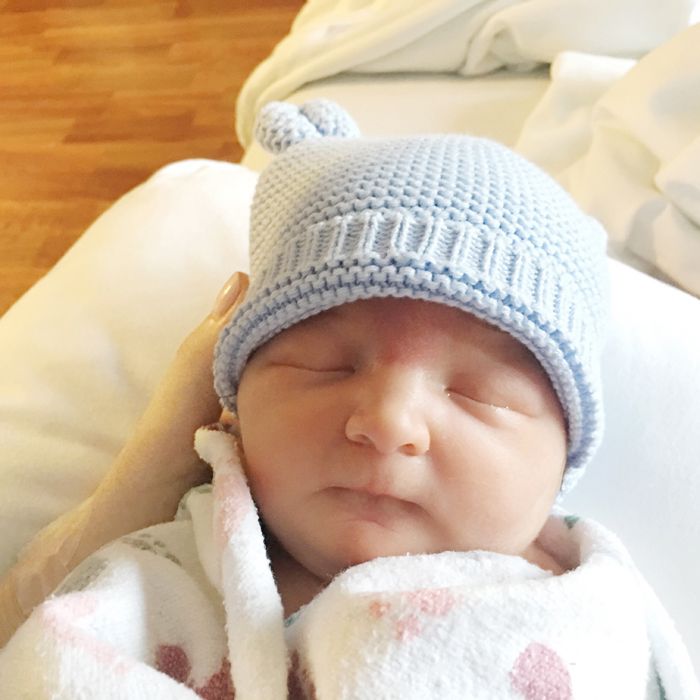 for baby:
For our experience, it was best to keep it simple. Our hospital had everything else covered for us. We just kept Beau in diapers and swaddles when we were in the postpartum room.
a sweet hat or another personal detail
(that little blue Beau Bear hat is now one of my most prized possessions)
going home outfit with shoes
page for footprint keepsake
Hope this helps! :)