No. 1
Although my blog has been less about interiors and more about life lately, longtime readers know my passion for home. This home makeover really showcased my love for beautiful spaces and how I truly believe a bright, happy home can bring people such joy. Emily Henderson gave her sweet nanny a home makeover and
the reveal
made me cry. Not to mention the actual design is gorgeous!
While on this same topic.. I've been following along with Katelyn James's home build.. and LOVED
this video
. The end made me cry. Just saying. :)
No. 2
Several people have asked abut how Matilda, our English Bulldog, is adjusting to life with Beau. I'll let the following photos speak for themselves. :)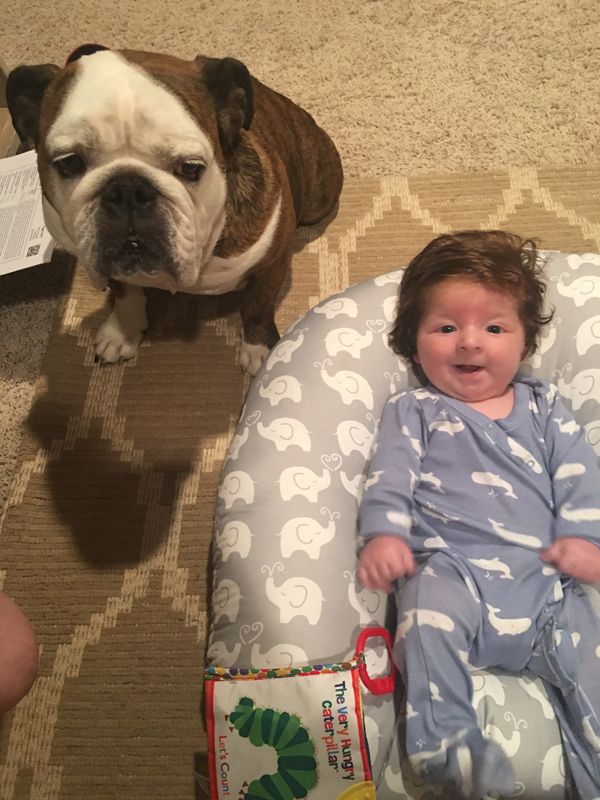 Beau's pajamas are from here.
No. 3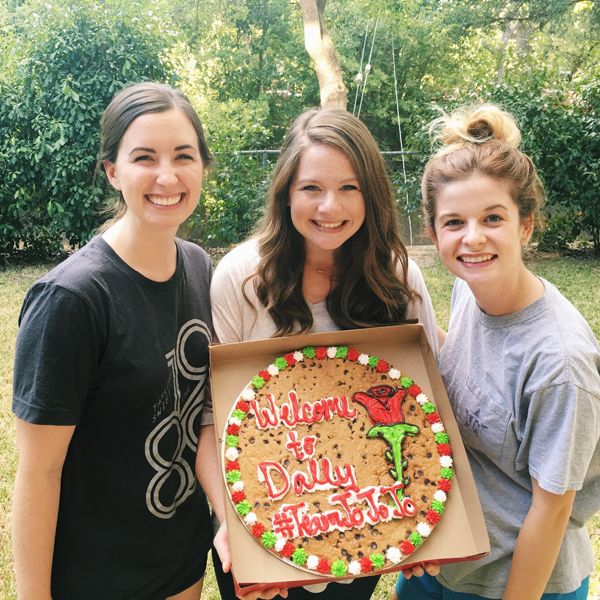 On Sunday night the end of Jojo's search to find love on the Bachelorette was celebrated with my besties! Each season we do a bracket and the winner doesn't have to split the cost of the celebration cookie cake. I'll keep my bragging to a minimum, but this was what I called my THREEPEAT win! :)
No. 4
I've hung onto summer for about as long as possible, and I'm so ready for fall! It's truly my favorite season. Me and all the other girls in yoga pants at Target.. but still! :) With the Texas heat, it's so hard to let Beau enjoy the outdoors, which is another reason why
our trip
was so wonderful. One huge reason I'm ready for fall is fall clothes! Last year I was finding my way with early pregnancy, getting used to maternity jeans and not going out too much because of how sick I was. I'm excited to get to wear my fall clothes from two years back, and also to invest in a few new fun pieces. I've fallen down the internet rabbit hole several times while seeking to read about
what to expect
fashion wise for fall. I enjoyed reading
a Town and Country article
about how fashion is funding the restoration of Italy's historic sites (y'all know I love Italy!)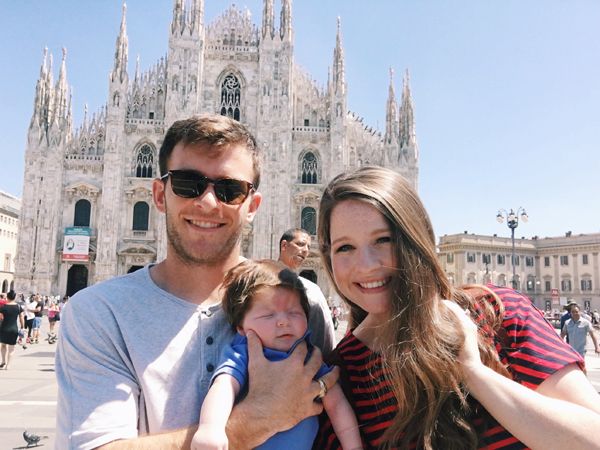 photo from our trip to Milan that I'll be sharing next week!
No. 5
I posted on snapchat about this (bonjourvictoria) but I'm planning a question and answer post soon. If you have any questions that you'd like included, feel free to email, comment, tweet me, whatever! :)
All of my Friday posts can be found
here
.
Save
Save