No. 1
Last night we had our first real date night without Beau. Some of you may be thinking it took us awhile, but more than a month of his life was spent at the hospital or on vacation, so it just kind of got away from us! It was really great for us to have time just the two of us, but we were very cliche looking at pictures of Beau during dinner. We went furniture shopping (have a new item to share soon!) and then to dinner at PF Changs.. we love their crispy green beans so much!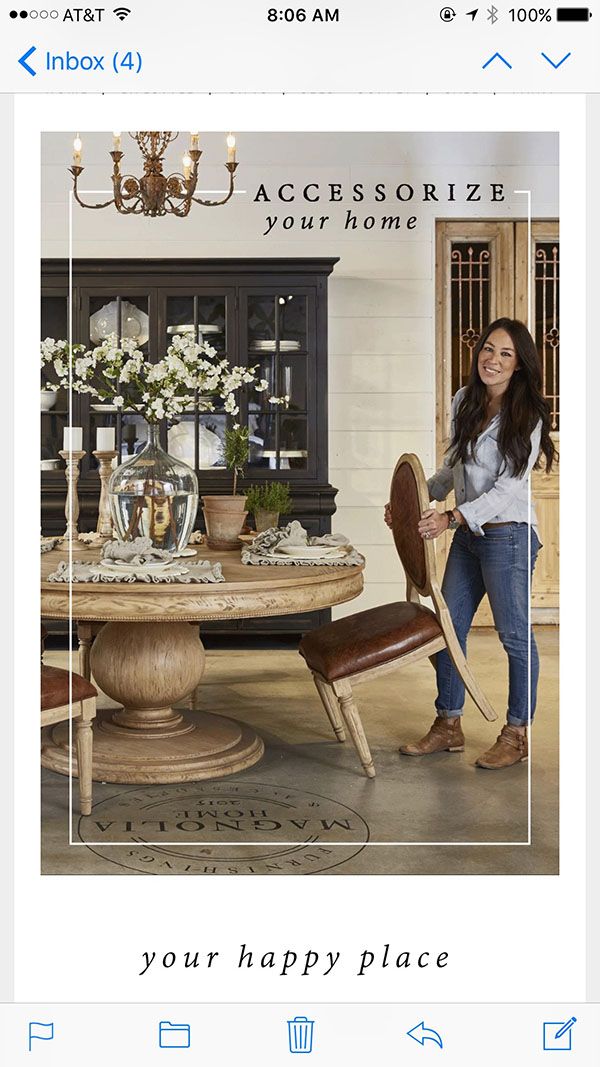 This isn't what we got.. but while on the furniture wavelength.. this image stopped me in my tracks. LOVE!
No. 2
Other than crispy green bean dates, it's been a pretty good healthy eating bootcamp in our house. The other night I made
this healthy summer stir fry
, and it was so delicious! If you aren't a seafood person, just use chicken! That's how I had it the first time when my sister in law made it!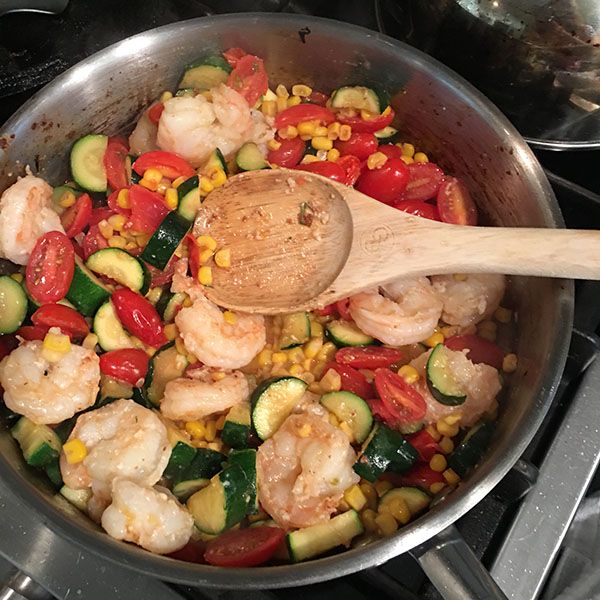 No. 3
This week was filled with lots of fun adventures.. on Wednesday we helped some sweet friends with their homeschool, and yesterday we took a visit to Beau's Auntie Susannah's office! She's leaving for a two week trip to Europe today, so we needed Beau to get some goodbye snuggles. We just strolled right on in to corporate America with a baby and he was a huge hit. Such a fun day!
Ps. If you're in the market for a comfy, ruffly tee...
THIS
. I kind of want it in every color! It's roomy and oversized, I ordered a small. Also, clue that I'm a new mom! Dusty mirror! Yikes!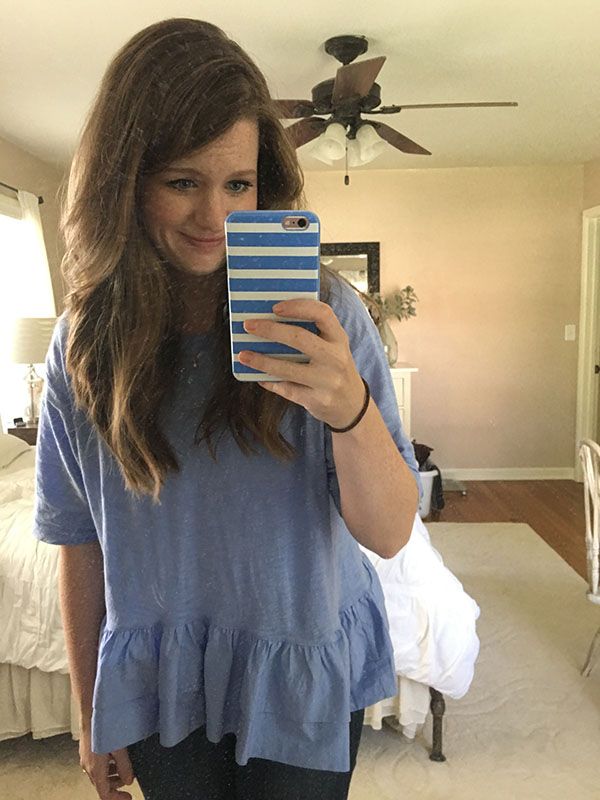 No. 4
My favorite interior designers started a web series and I'm in love! I thought this video was really helpful!
No. 5
I mentioned last week that I'm ready for fall clothes, but even more so as the temperatures in Texas are back up. It's just so hard on my little boy when we're on the go. While daydreaming about fall clothes, I kept coming back to the fact that I've wanted a pair of
TOMS wedge booties
for years. Growing up as a taller girl has always made me shy away from heels and wedges. Five seven isn't crazy tall, but when you're heads taller above the boys in your elementary class, it scars you for life. That being said, over the past few years I've become super confident in resting in how God made me.. AKA I needed to get
the wedges
. Haha!! What do y'all think? I think they'll be so cozy and cute for fall. I tried them on with
my favorite crop jeans
and an old favorite sweater and already know what my go-to outfit will be in the season ahead!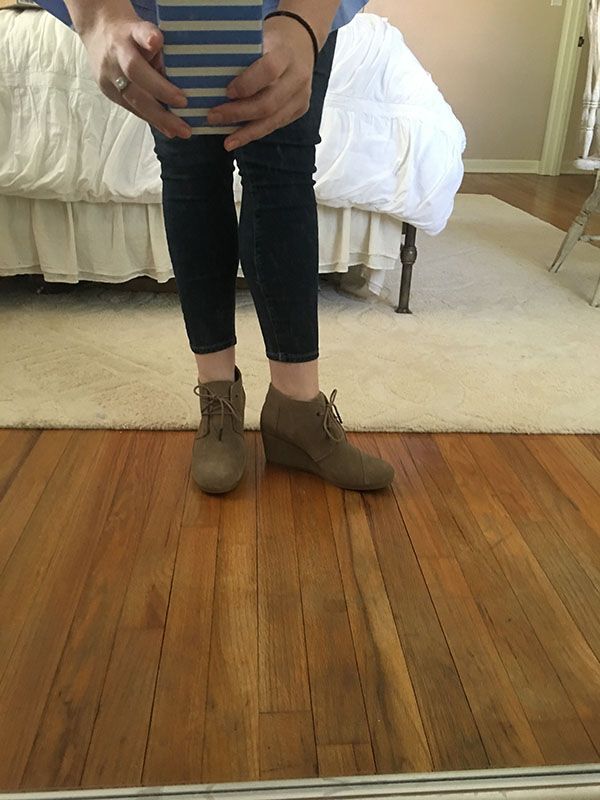 No. 6
An extra this week because I'm feeling chatty! ;) If you didn't catch my reflections on traveling with two month old baby boy all over Europe, check it out! I worked really hard trying to compile any and everything that could be of help! XO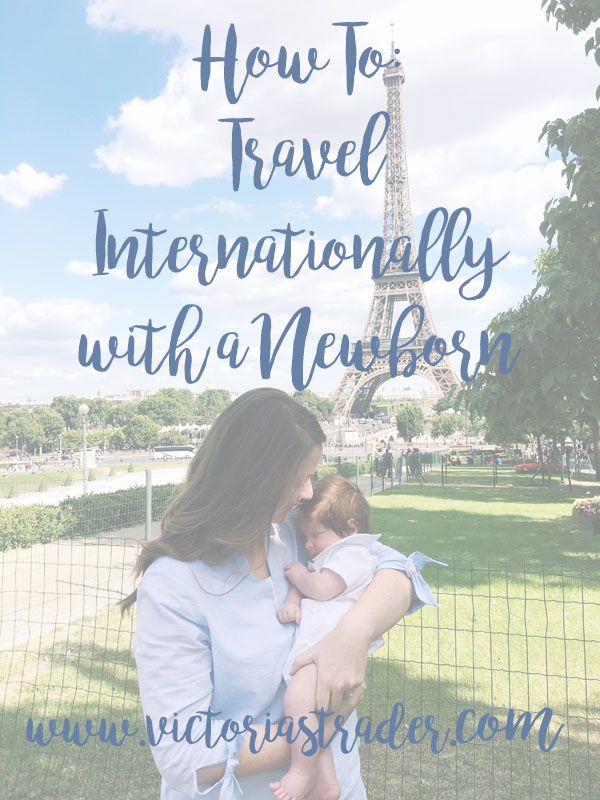 All of my Friday posts can be found
here
.
Save
Save
Save
Save
Save
Save
Save
Save
Save
Save
Save
Save
Save
Save
Save
Save