I've been on a major organizing and decluttering kick lately. Something about becoming a mama made me want everything to be as streamlined as possible. I found a ton of inspiration in
this home tour
, from "The Home Edit", on Style Me Pretty Living.
The Home Edit blog
is so incredibly inspirational. I see some fall cleaning in our future, once I want to spend our budget on organization stuff and not travel expenses or the Nordstrom sale. Eek! :)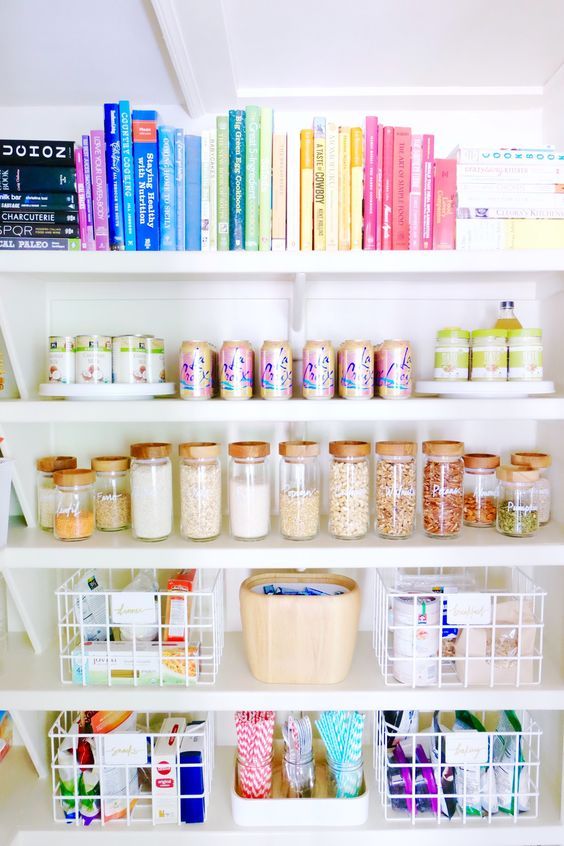 Image via The Home Edit
On Friday night (with the help of my besties) I tackled our pantry! We don't have a true pantry with built in shelves, just a closet off of our kitchen that we put metal shelving up in. Before we bought the house, it was actually a laundry room! We moved our washer and dryer into a large closet and created our pantry where it is now. I've organized the pantry before but nothing has stuck. I'm feeling really good about this new system though! :)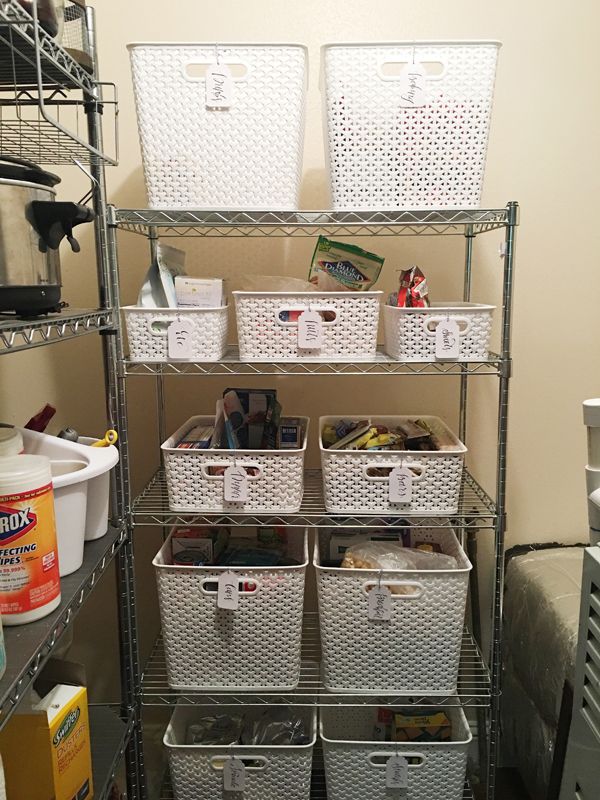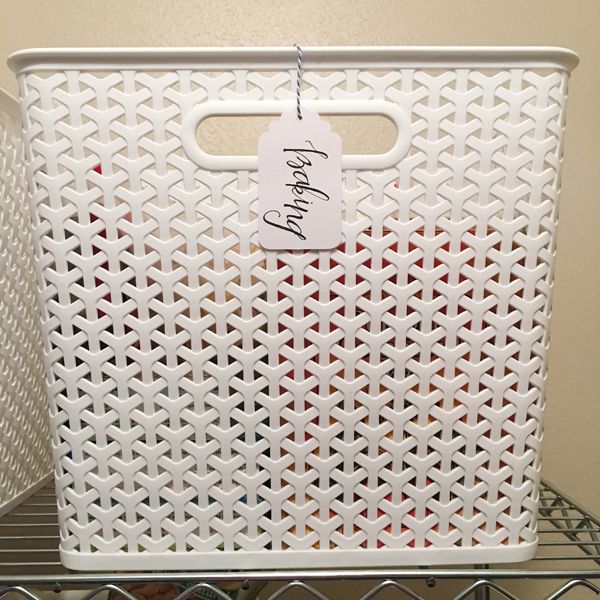 I already had some of
these
storage baskets (in the medium size
here
) from Target, but I organized things into specific categories. I have Breakfast, Baking, Dinner, Cans, Drinks, Sweets, Nuts, Bars, Snacks, and etc. My friend Susannah wrote all the categories in her beautiful script on
these labels
and I tied them to the baskets with some
blue baker's twine
.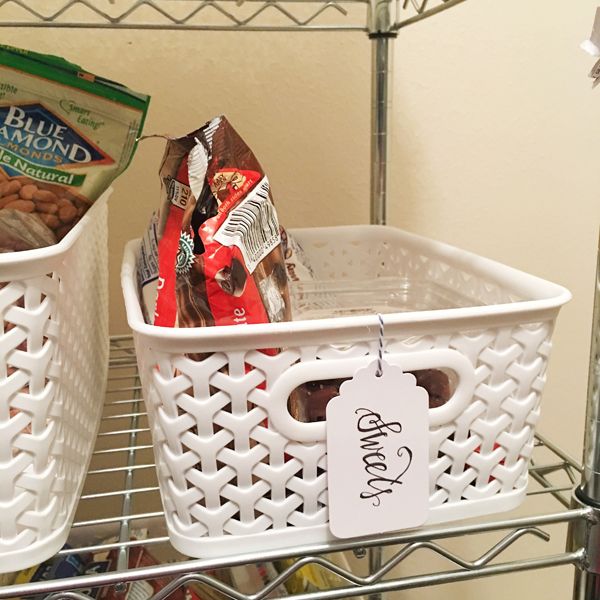 I plan on doing the same system on the other shelf with all of my cleaning and entertaining products sometime soon! :) What do y'all think? Have you been doing any organizing projects? :)