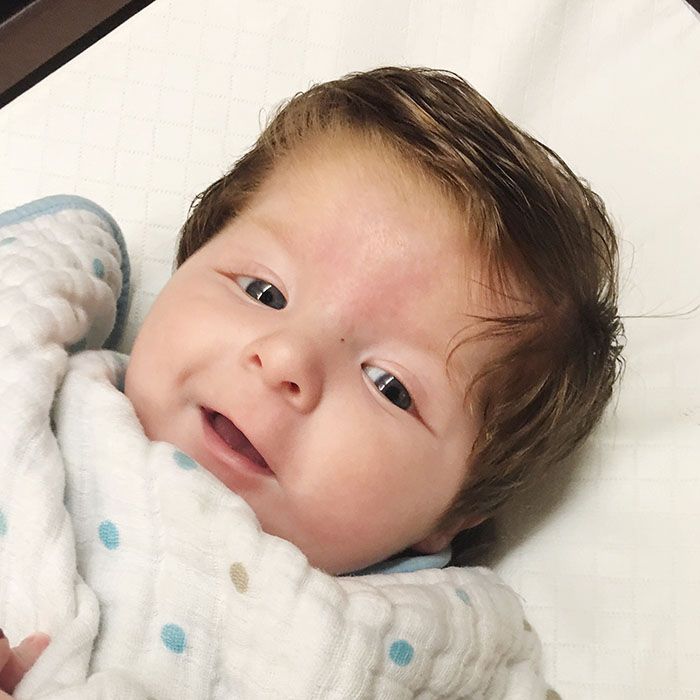 4 Months as of 9/11/16
Weight: Updating after our doctor's appointment :)
Height:
I'll have to update this after our doctor's appointment :)
Clothes:
Sweet boy is wearing 3-6 months outfits and filling them out! It's been so fun getting to shift him into a new set of outfits.
Sleep:
Beau LOVES sleep. This month we returned from Europe and he recovered from jet lag faster than I did. :) Mama was loving naturally waking up at 4 am and getting stuff done! We also transitioned out of the swaddle, which was kind of anticlimactic because he cried for about ten minutes the first time we put him down for bed in a sleep sack instead, and then was 100% normal with his sleep schedule moving forward. We are truly SO blessed by our little sleepy boy and I really believe it's because I've been so consistent with his schedule, which he loves. Baby boy is type a like his mama! :) In the last few days he's decided a few times to wake up at random times and fuss for a little bit.. so sleep regression is absolutely a real thing.
Schedule:
I kind of touched on this above, but Beau is really settled into his daily routine. I love that for the most part I know what to expect out of him, and I think he likes it too. Even when I'm on the go and not putting him down for nap at certain times, he knows when it's nap time and falls asleep on his own.
Health:
The week after we got home from Europe Beau got his first cold.. talk about heartbreaking! It was really hard on him and us, but he recovered rather quickly. The pediatrician confirmed that it was just a head cold, and I think that he got it from the climate changes he experienced during our travels. He loved the mild weather in England and had to come back to hot Texas August.
Crying:
For two or three random days Beau didn't like the car and was crying as I drove. Not fun. But he got over it. Not sure what was going on there!
Likes:
When you give him kisses on the neck/side of his face
giggling
bathtime
new clothes (oh, that's me who likes those!)
Dislikes:
This is getting so much better, but about 30% of the time tummy time is the worst thing that's ever happened to him ;)
Milestones:
We figured out what makes our sweet boy really belly laugh and it's been the sweetest thing
Places You've Gone:
A notable adventure this month was visiting Aunt Susannah's work at citi!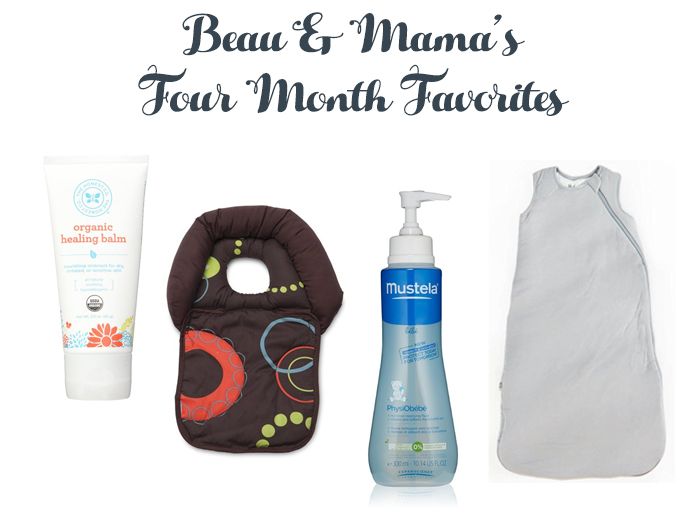 Kyte Baby Sleepsack
- These sleep sacks are made from bamboo, and the softest things in the world. Beau easily transitioned into sleeping in this snuggly blanket. I can't say I really think this specific brand helped, but I loved knowing he was wrapped in fabric that's so cozy and soft. We have a white and a gray one, gender neutral in case sisters are in Beau's future!
The Honest Company Healing Balm
- Sometimes Beau drools milk while eating, and it made his neck a little red and bumpy. The morning after I put this healing balm on the spot, it was almost completely healed.
Mustela PhysiObebe No-Rinse Cleansing Fluid
- Beau has started really wanting to eat more, and sometimes doesn't know his limits which leads to a little spitting up. I love this easy cleansing liquid to feel like little boy is clean without having to give him an actual bath.
Boppy Noggin Pillow
- We kept this in the bassinet on our trip to keep Beau's head supported while being in the stroller so much, and it's been a favorite at home too. He had developed a small flat spot from leaning the same direction while sleeping, and now it's mostly a non issue because of this magic pillow!