No. 1
Today's Blogtember Prompt: If you could go anywhere in the world, where would you go and why?
I love the routine of my Friday posts, so I thought I would combine that format with today's blogtember prompt.
Ben and I (and now Beau!) have been blessed and gotten to travel a ton! The big places I'm dreaming of visiting are Greece, South Africa, and Ireland.
No. 2
On Tuesday night we threw healthy eating out the window (well, not really, we had spaghetti squash for dinner!) and decided to get ice cream cones at Chick fil A! Yum! :) Family date! It made me really excited for when Beau can have a little bit of ice cream too.
No. 3
My favorite stationery shop,
Emily Ley
, just released their fall stuff! I'm so loyal to my Simplified Planner, y'all.. it's just so much better than any other. I've always gone with the daily in the past, and would recommend it if you're managing a busy work day or multiple schedules, (
the pineapple
is my favorite, & like
this new print
too!) but for this season I tried the
weekly planner
and love it!! I have the
white one
, if you're wondering. :)
I was actually gifted the
Emily Ley baby book
for my sweet Beau, and got the
NICU pages
too! I'm loving working on this sweet book and can't wait to do a post on it!
No. 4
This week I went to another Smocked Auctions Sample Sale! It's crazy to think that when I first shopped the sale, I didn't know what my boy's little face looked like, making it that much more fun this time! The sale was a lot less crazy than last time I went, and I snagged exactly what I wanted for Beau.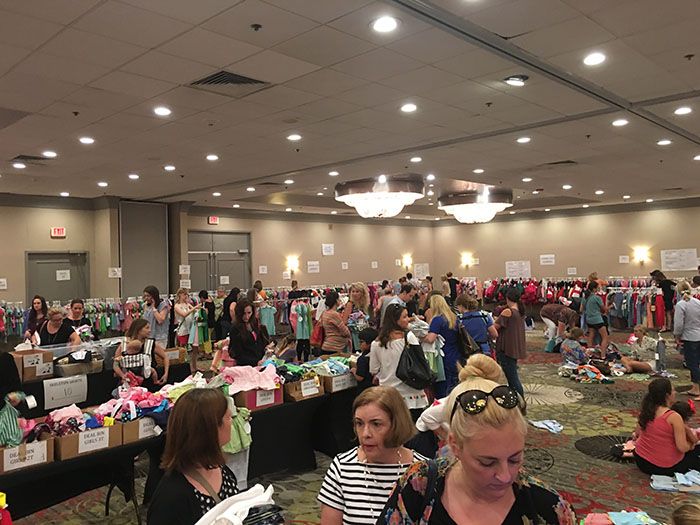 No. 5
On the way to the sale, I took advantage of my few hours sans baby and ran to Anthropologie to return a few things, and fell in love with two more things, yikes!! I had a gift card so it worked out, but the fall things are always my favorite! I mentioned
this dress
last week, but it fit me more like a tunic! I'll include a selfie for reference but don't judge as I literally have on nike shorts and tennies with it, haha! I should realize by now that I'm an oversharer and that I snap these pics with intentions of using them to help me make decisions on which items to keep but end up sharing them with friends & now blog readers.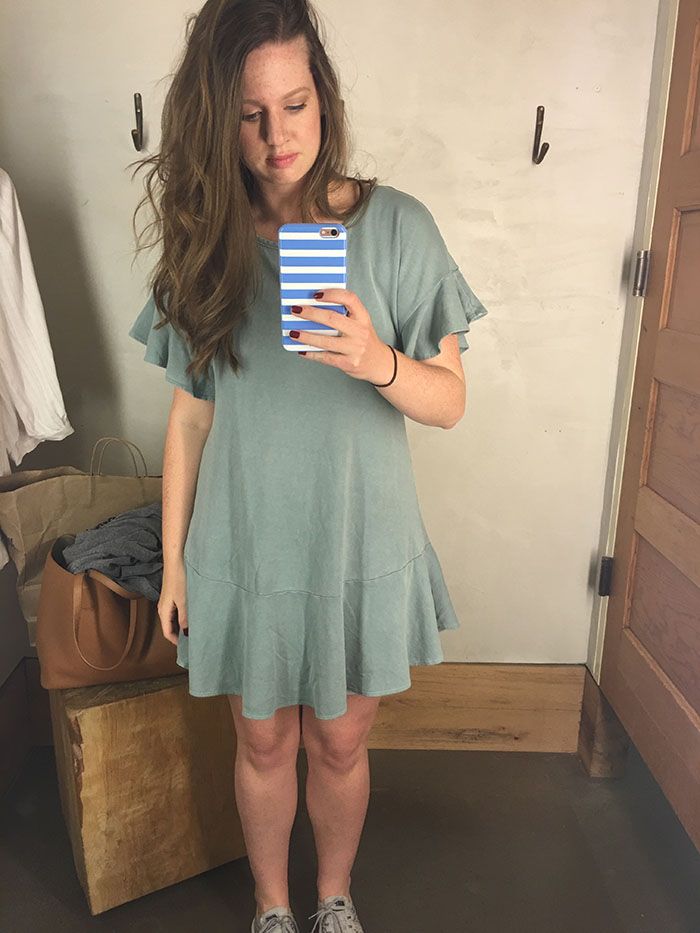 I'm wearing a small and it is super roomy and light yet still cozy. Perfect for Texas fall! I think it will be so cute with jeans and booties and a long necklace!
I didn't get
this
, but did like it a lot! I'm wearing a small but probably would have sized up to a medium to make it a little more oversized and get a little bit of length.
It seems a little silly but I didn't snap a photo of my favorite item! Maybe I'll update this with one later! But I LOVE
this tunic
. I'm always loving longer shirts, especially ones that work well with leggings, and this one is perfect! It's pretty oversized (even in a small, I could have done xs!) and I'm in LOVE! Like, I've thought about asking for
the other color way
for Christmas kind of in love! Especially being a new mama, the longer shirts are my favorite! I'd highly recommend this, it was so flattering and anything that makes me feel put together these days is a 1000% win for me!
No. 6
A few nights ago I was talking with a friend about how we are SURE that some friends of ours will have a little girl as their first child. It just suits them so well! I asked her what she would have said about us, and she said she would have thought Ben could do both, but I was more of a girl mom. I honestly really would have agreed with that statement, but I LOVE being a boy mama. Beau is an absolute dream and I am so thankful that God made me his mama! So cheesy, but so true. I couldn't possibly ask for more.
All of my Friday posts can be found
here
.
Save
Save
Save
Save
Save
Save
Save
Save
Save
Save
Save
Save