1.This little smile
Sorry, I'm a new mama. You had to have seen it coming. :)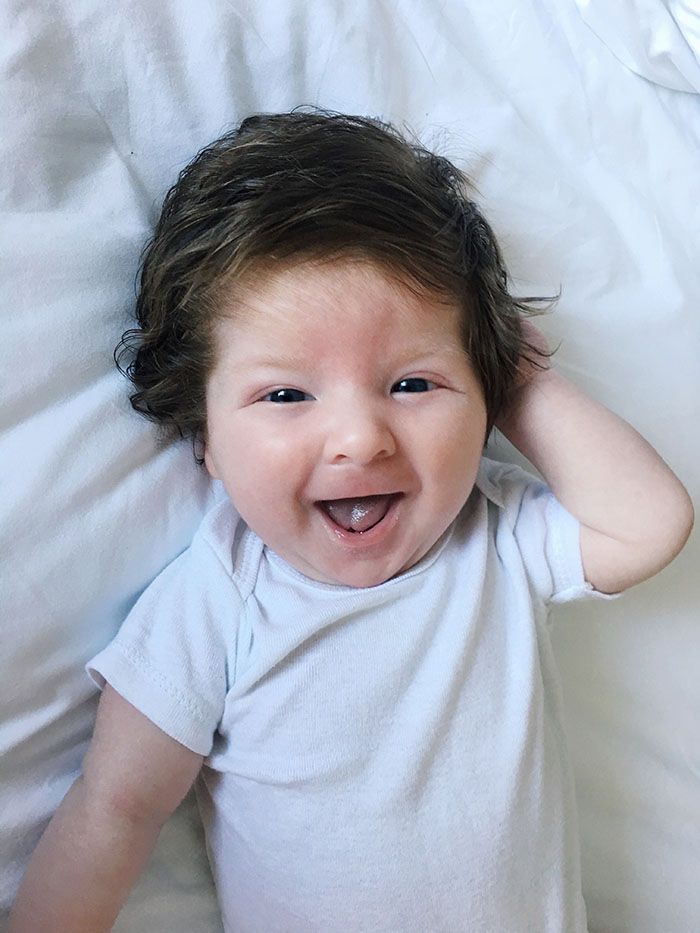 2. Blogging
Recently I've been loving blogging more than I ever have. In the past few months, several times I've cried over emails from blog readers. Y'all just bless me SO STINKING MUCH! I am constantly getting so much encouragement from people across the country, and even the world. It's something that's so unique and wonderful and I wouldn't trade it for anything. I'm so grateful for this little platform and how it's allowed me to connect with so many people I wouldn't have met otherwise. While on this topic, I'm committing to start responding to comments a lot more. Sometimes I feel like they don't always need a reply, but getting them is my favorite part of blogging.. so y'all need to hear back from me, plain and simple! Can't wait for the sweet conversations ahead! :)
3. Restocking Simple Things in our Home
This sounds so silly, but I always feel a breath of fresh air when I know I'm not going to be searching for a hair tie, or squeezing the last bit of shampoo out of the bottle. Am I crazy? Haha!
4. Candles
A home just feels more cozy with a candle, am I right? Sometimes I go through phases where I think I shouldn't light them to save money or conserve candle for special occasions or whatever.. but something so simple brings me so much joy so bring on the candles! I used to be an Anthropologie candle snob, and for sure still have some that I love and enjoy using as decoration... but I'm a sucker for a sale on 3 wick Bath and Body Works candles!! I recently picked up Honeycrisp Apple, Cider Lane, and Leaves for the fall!
5. THE COLES HAVE MATCHED!!
This is more like a
big
joy! :) When I first started reading blogs in college, I fell in love with adoption stories. I read them and cried along with these families as they prayed their baby home. Ben and I have always had a mutual openness and love for adoption. Is it hard? Yes. Is it worth it? Also yes. Especially since having Beau, adoption has been on the forefront of my mind more and more. What if my sweet boy didn't have a home and needed one? If Beau had been born in many countries of the world, he would have been considered flawed and as sickening as it is to say, thrown out. This has stirred our hearts towards adoption and I'm prayerful about the future makeup of our family, but for now, we CELEBRATE with our friends who have walked in obedience toward giving a child a home. I've cried so many tears and sang so many songs of praise over this sweet baby.
Their baby is due in two weeks and they'll go pick up that precious babe who I know is already wanting to cuddle his/her (secret gender for privacy until they are home!) Aunt Vee!! I'd love for you to
join us
in praying for this baby, and maybe even help with the financial goal to make this happen. I cannot wait to link y'all to the story of when this precious family finally gets to meet!
Save
Save
Save
Save
Save
Save
Save
Save
Save
Save