No. 1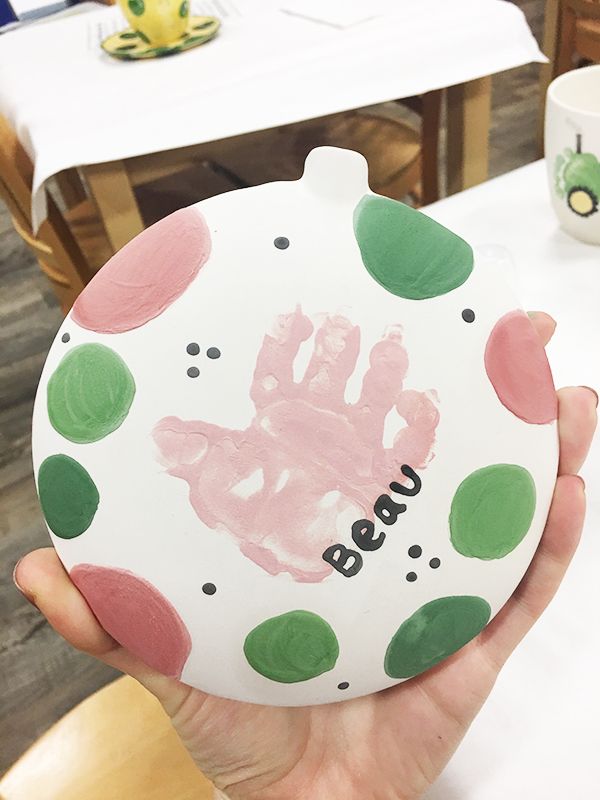 I'll be sharing more next week about all the crafts that I've been doing with Beau lately, but last night I painted this ornament.. I already can't wait to get it back after being glazed. Starting to prepare everything for Thanksgiving and Christmas is SO exciting. It's going to be so sweet having Beau's first holidays!
No. 2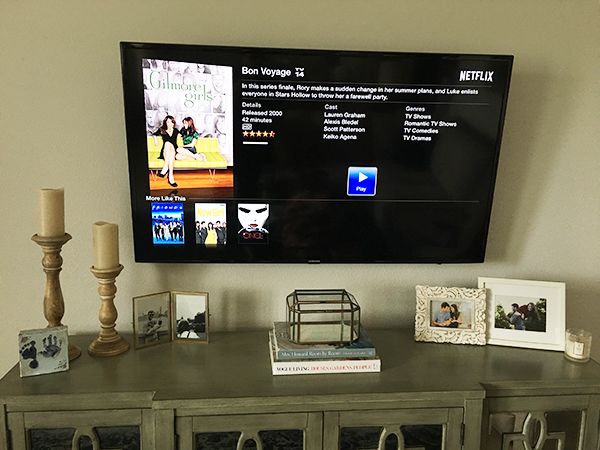 I just re-watched the last season of Gilmore Girls to get ready for the reboot and man, it made me so ready! I was reminded of how different the 7th season was from the rest of the series, and reminded me how disappointed I was with the end. I'm really helping that Netflix will provide me with the closure I've wanted for ages!
No. 3
This week was the finale of the
One Room Challenge
. If you aren't familiar, a bunch of bloggers are challenged to completely renovate a room in just six weeks, blogging through the process. It's incredibly interesting and inspirational, especially for me as I continue to settle us into our new home. I'm planning on sharing a starting point home tour at the beginning of Thanksgiving week, because a few weeks later y'all will get a peek into our holiday decor... speaking of holiday decor... YAY!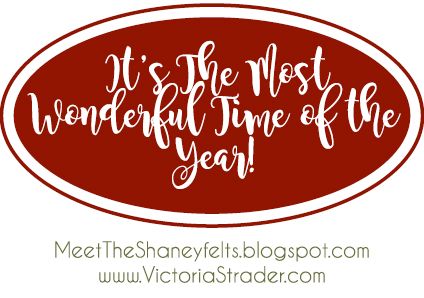 Sarah
and I are going to be hosting a Christmas linkup. We'd love for you to join in with one, a few, or all of our link ups! Please be sure to use our graphic and link back to us in your post! We will have our posts scheduled for 4 AM Central time the day of, so make sure you check our posts in order to link up :) We think it will be a really fun way to share Christmas plans and ideas!
The Link-Up Schedule:
December 5th: Christmas Wish List
December 6th: Traditions
December 7th: Home Tour
December 8th: Christmas Gift Guide
December 9th: What's In My Bag: Christmas Edition
December 12th: Favorite Holiday Recipes
December 13th: Your Holiday Outfits
December 14th: Christmas Card
December 15th: How do you make Christmas about more than gifts and the craziness associated with the season?
No. 4
A few weeks ago Beau REALLY needed a haircut. His sideburns had gotten embarrassingly long. Such a weird thing to deal with for a six month old! Usually our hairdresser and friend, Rachel, comes to our house to cut Beau's hair but I needed a trim too so we went to the salon. Beau did so much better through the whole process than I thought he would. He just sat in my lap the whole time!
No. 5
Another milestone going on in our house is the beginning stages of some baby rolls developing. :) I don't think that Ben really ever had them as a baby, so I was skeptical about Beau getting them, but here they come! I love sharing these random Friday thoughts. The photos are always imperfect, but it's an accurate snapshot of what's going on in our house. Hope y'all enjoy!
All of my Friday posts can be found
here
.
Save
Save
Save
Save