You may or may not know, but Ben and I have hosted Thanksgiving every year since we got married. Our December wedding gave me some time to emotionally prepare, haha! ;) You can read about that
here,
but basically I decided that if I was going to learn to cook I needed to learn to host a wonderful Thanksgiving. I went from Lean Cuisines in college to a beautiful roasted turkey on the table, and wouldn't have it any other way!
In case you missed it, last year's posts on Thanksgiving prep:
Unintentionally, I try a new stuffing recipe every year. I'm still trying to find the perfect one. I really thought buttermilk biscuits a few years back would be it.. but I'm still searching. :) The one in The Magnolia Journal caught my eye and is what I'm going to try this year.
Texas Corn Bread Dressing with Sausage
via
The Magnolia Journal
Prep: 10 minutes Bake: 25 minutes at 400 degrees + 50 minutes at 375 degrees
3 8.5 oz packages corn bread mix pls ingredients to prepare
2 cups chopped celery
1/2 chopped onion
1 10.75 oz can condensed cream of mushroom soup
1 10.75 oz can condensed cream of celery soup
1 cup milk
1 Tbsp leaf sage, crushed
1 1/2 tsp black pepper
1/2 tsp poultry seasoning
1/2 tsp salt
8 oz ground Italian sausage or breakfast sausage, cooked and drained
3 hard cooked eggs, peeled and chopped
Preheat the oven to 400 degrees. In a bowl, prepare corn bread mix according to package directions, adding in celery and onion. Pour batter into a greased baking pan. Bake about 25 minutes or until a toothpick comes out clean. Let the cornbread cool completely and then crumble. Preheat the oven to 375 degrees. In an extra large bowl combine soups, milk, sage, pepper, poultry seasoning, and salt. Stir in sausage and eggs. Add corn bread, folding gently to combine. Spoon mixture into a greased 3 quart oval baking dish, cover with foil. Bake 30 minutes, Uncover; bake about 20 minutes more or until heated through, brown on top.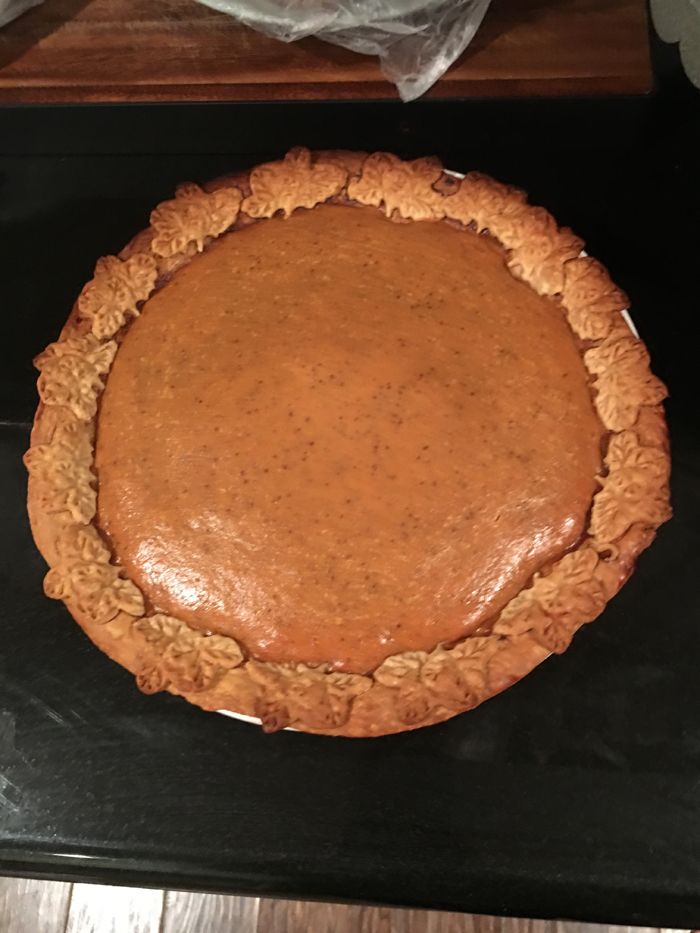 I'll also be making a pumpkin pie, but am looking to mix it up. Has anyone got a great swirled pumpkin pie recipe? I'm thinking like a pumpkin cheesecake pie? Is that a thing? Haha! I also love making pecan pie.. I'm all about those classic Thanksgiving staples. I'll also throw some easy mashed potatoes in the crock pot (recipe in my
side dishes blog post
) as I really want Ben and I to be able to enjoy our time with Beau, spending a little less kitchen prep time this year.
It will also be our first Thanksgiving with Beau, AND in our new home. I'll be bringing y'all a new house update early next week, but I'm really excited to start making some big memories here. I think it will make this place feel more and more like home.
What are y'alls Thanksgiving plans? Will any of y'all use my turkey recipe? Last year was SO fun getting tagged in photos and seeing y'all feeding your families!