1: WHAT WE'RE EATING THIS WEEK:
Lots of eating out and Christmas celebration this week! This weekend all of our cinnamon rolls were baked, and we can't wait to eat them on Christmas morning!
2. WHAT I'M REMINISCING ABOUT:
This time last year the #1 thing on my mind was finding out the gender of our sweet baby.
New Years Eve we found out that Sweet Baby Strader was a BOY!
3: WHAT I'M LOVING: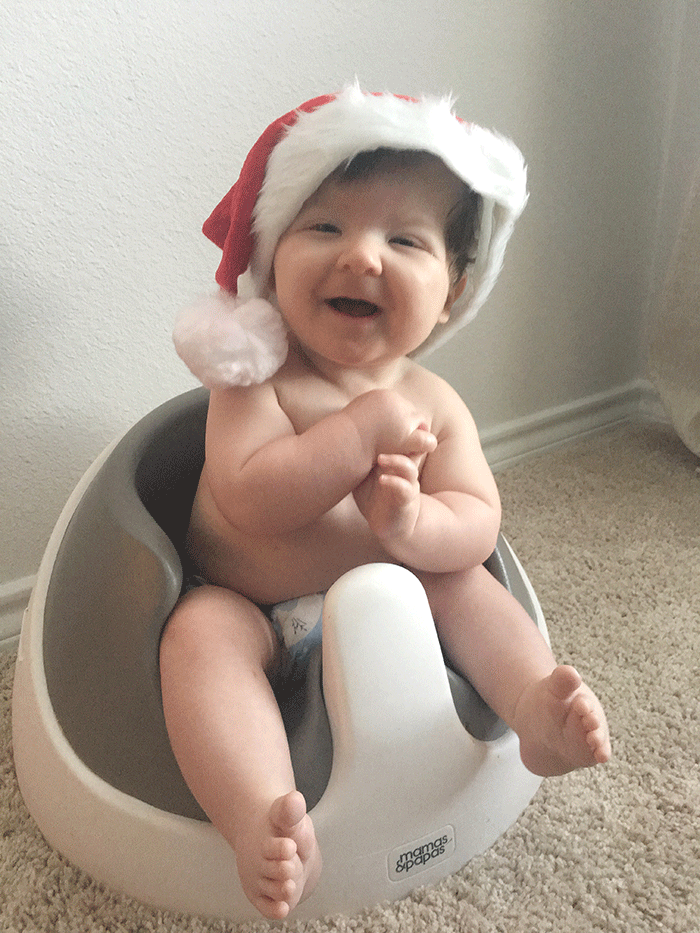 Christmas with our boy!!
4: WHAT WE'VE BEEN UP TO:
Lots of walks with my sweet boy, all bundled up in the cold weather! It's amazing how warm this little bear suit has kept him!
A few weekends ago we got to celebrate the engagement of Sarah and Dillon! YAY! They started dating right before Ben and I got married so it felt like it is really coming full circle for them to be engaged now. We are SO excited for them!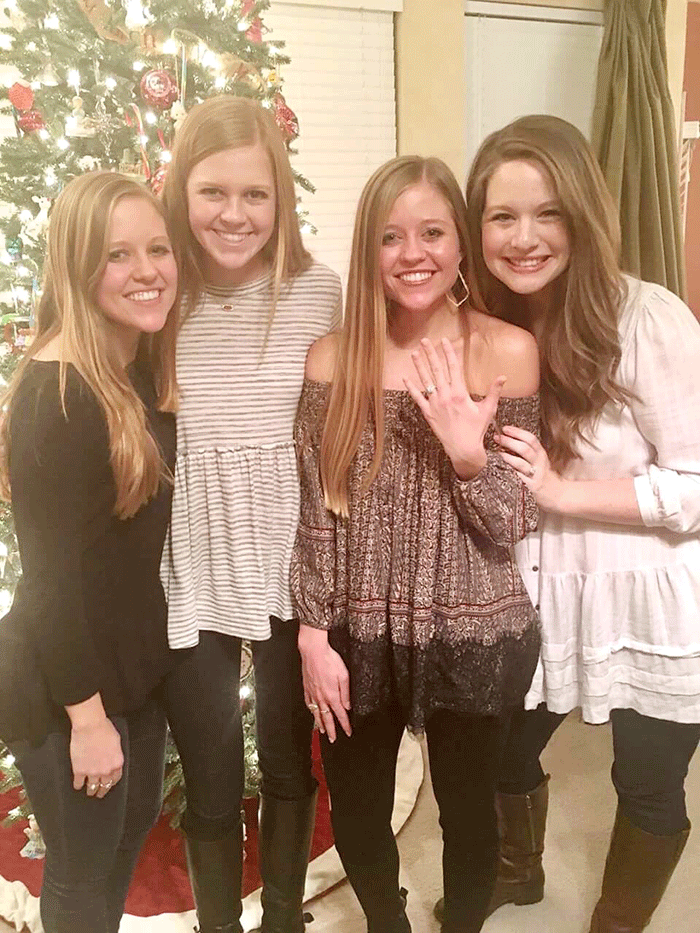 I also got to join in on a Smock sisters photo at the party.. which I LOVED!
Pretty much overnight we planned a trip for my dear friend Meredith to come visit! She brought baby David and we had so, so much fun! We did a day trip to Magnolia so Meredith could see the silos and it was wonderful. I've been half a dozen times and each time I enjoy it more. This time was especially sweet because it was all done up for Christmas, and because I got to take Beau for the first time. Both little boys did sooooo good and we had such a great day! Meredith snapped a ton of photos on her camera so I'll have a full post sometime after Christmas!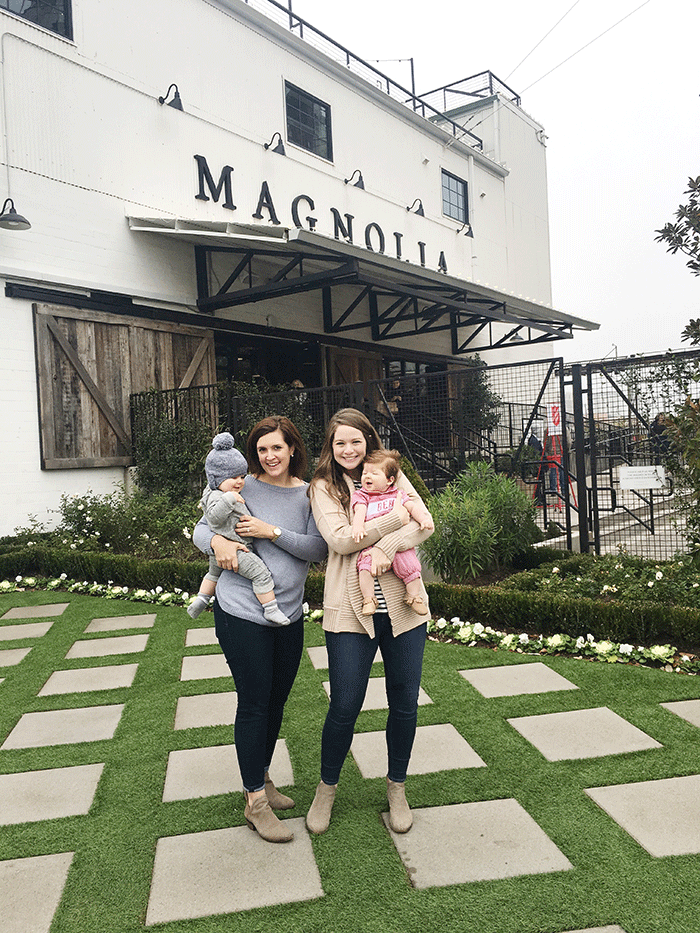 5: WHAT I'M DREADING:
Usually I don't have anything to mention in
this category, but I can't say I'm looking forward to putting the Christmas decorations away... but I do always love the fresh start for our normal decor!
6: WHAT I'M WORKING ON:
We're getting a new backsplash! I really think it will make our new house feel like ours and I'm really excited about it. I'm also excited to share a ton more about our new home in the new year, it's really coming together!
7: WHAT I'M EXCITED ABOUT:
While Meredith was here, she so kindly gifted us a family session, which was so fun because I know she's a talented photographer but we've never gotten to do photos together! I'm giddy to see all the photos, and share them with y'all!
8: WHAT I'M WATCHING/READING:
While most shows are on break, I'm loving the new episodes of Fixer Upper and Outdaughtered.
9: WHAT I'M LISTENING TO:
A few months ago I started listening to Young House Love has a Podcast, and that caused me to venture out to The Happy Hour with Jamie Ivey, and a few others. I love listening while I drive or clean.
10: WHAT I'M WEARING:
This category always makes me think "wow, I need to take some more selfies!" which is overall a very silly thing to think, haha!
11: WHAT I'M DOING THIS WEEKEND:
Celebrating Christmas, of course! Our celebrations start first thing Christmas eve morning!
12: WHAT I'M LOOKING FORWARD TO NEXT MONTH:
Celebrating adding another baby to this little bunch at Polly's baby shower in January! (Ps please note that Ben dressed Beau that day! Haha!)
13: WHAT ELSE IS NEW:
Not a whole lot, just lots of festive!
Bonus question this month: WHAT IS YOUR FAVORITE MEMORY OF 2016?
This question is an easy one for me :)
Merry Christmas to you and yours! I had a bunch of different posts planned for this week but with Ben off work, it's been so nice to just hang out as a family! I'll be popping in here and there, but mainly focusing on enjoying Beau's first Christmas. I'll have lots to share in the new year and I'll be sharing a bunch on Instagram! :)
Save
Save
Save
Save
Save
Save
Save
Save
Save
Save
Save
Save
Save
Save
Save
Save
Save
Save
Save
Save
Save
Save
Save
Save