Sometime in November, I decided to become a podcast person. It stemmed from rediscovering the podcast that now is my only connection to some of my favorite bloggers ever, John and Sherry from Young House Love. YHL was the first blog I ever read, after my friend Katherine showed it to me. We even went to their book signing in 2012 and met them!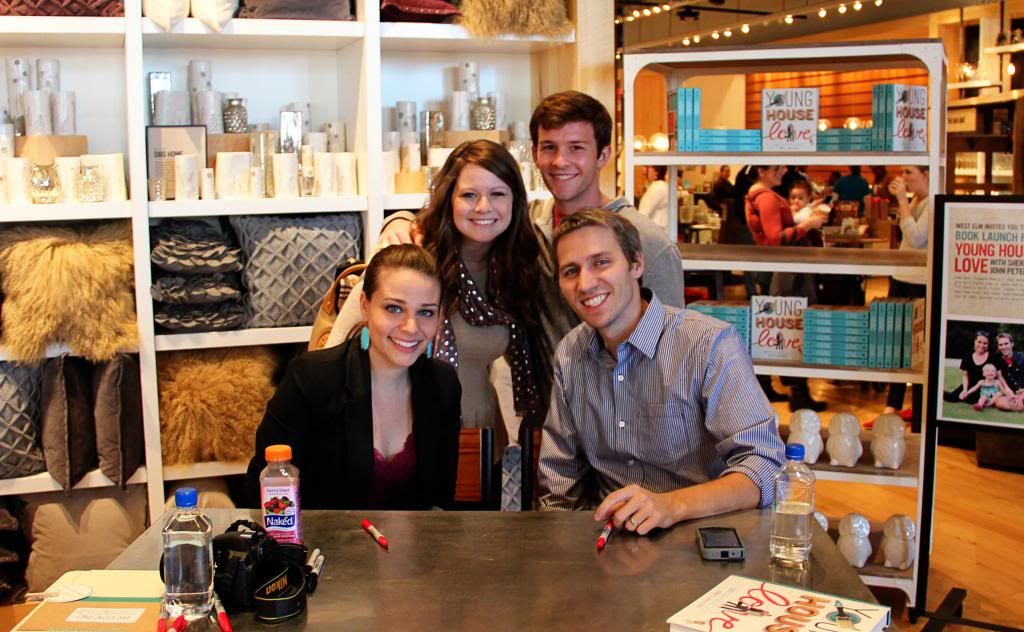 Anyways, I rediscovered their podcast and began listening. It quickly became addicting and I was catching up on all of the previous weeks when I was folding laundry, unloading the dishwasher, and driving in the car. Let's be honest, Beau is now probably thinking "hmm.. what are John and Sherry up to this week?" From there my love of podcasts kind of spiraled. I found another, and another.
So far I've been listening to:
And I just downloaded Serial, which I know is a different style of podcast, but I remember hearing loads of buzz about it.
Do y'all listen to podcasts ever? Do you have any recommendations? I actually got asked to be interviewed by a podcast a while back, I can't really remember what happened with it, but I clearly didn't do it. Now I love asking myself questions in my head after listening to these awesome interviews. I love that it's a different way to glean information. I especially love hearing from awesome, inspirational women on their businesses, their faith, and being mamas. If you have any podcasts that you listen to regularly, what are they? I'd love to hear your recommendations! My friend Meredith just recommended another one to me today!