Several of my sweet friends are expecting, so I have been talking a ton about my experiences as a new mama! This has caused me to really think about the things that I would do the same and differently in the process moving forward. What do I feel like I know better now, after having those experiences. I feel like I have the most of these things for having a newborn, but I'm going to start a series of these reflection posts with pregnancy! It feels like a lifetime ago.. and it kind of is! Two years ago we were starting the process of hoping to get pregnant.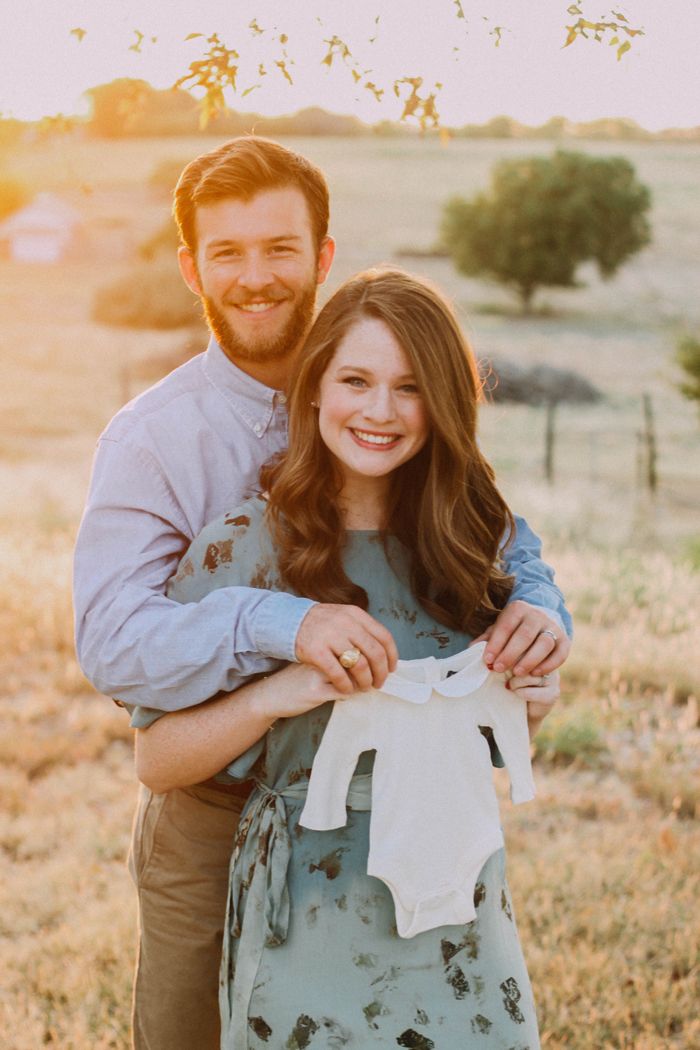 The Same:
I used Burt's Bee's Mama Bee belly butter throughout my pregnancy, and made it to the end with no stretch marks! I have a few stretch marks on other parts of my body so I don't think this was because I was genetically not going to get them.. like I know some people say. I recently heard Palmer's Coconut Oil is great too, so I'd be interested in trying that.
I'd spend significant time working on the baby's nursery. The evenings when Ben got home from work and we spent time organizing and decorating for Beau were so sweet, and made us feel so close to our son whom we had yet to meet.
I tried really hard to stay active during my pregnancy, and achieved my goal of working out the day that we went to the hospital. I will 1000% make this a priority in all future pregnancies. Beau will be riding in his stroller for lots of walks. :) I really think this helped me feel like "myself" for my whole pregnancy and right after I delivered. I also think this helped a lot with recovery.
We are always going to be people who find out the genders of our babies. I'm sure the surprise is nice.. but I like that surprise halfway through my pregnancy, not at the end. :) Knowing I was carrying a baby boy was extra sweet to me.. I grew connected to that idea and it helped me as an overwhelmed new mom. I realize this isn't a right or wrong thing, but it's how we liked it! However, I don't know that we'll do a gender reveal party for our next child. I LOVED it.. Ben and I agree that the party was one of the best days of our lives.. but I think moving forward people will have more expectations for what we "should want" to be having.. if that makes sense. We can come up with other ways to celebrate babies. :)
I want to record as much as I did during my first pregnancy. I know people always say you won't.. but these special things are a huge priority for me. I love looking back and reading about my pregnancy with Beau. For example, this first trimester update seems so long ago and so recent at the same time.
Live up the naps. As much as I could, I tried to nap. And it was so, so good.
Also cookie cake. Treating yourself with moderation while pregnant was a really fun thing for me, good or bad.
I wouldn't have been able to get through those nine months without borrowing a pregnancy pillow from a friend. A pregnancy must have for me!
Differently:
I was so incredibly sick throughout the majority of my pregnancy, which was really difficult at times. Knowing now that it is a season that will pass, I'd love to try a little harder to eat a little less fast food during that first trimester. I'd say in the two years before I was pregnant I had eaten french fries maybe three times.. and the Chick Fil A drive through became my bestie for first trimester!
This isn't really something in my control, but because of our miscarriage before getting pregnant with Beau, we didn't really get to surprise people with the news of our pregnancy. I told my two best friends of the pregnancy in a text message in an ER bed, and they waited to hear right away when I was going to hopefully take a positive test. Finding out and sharing the news of Beau was a representation of deep and authentic community, but I'd love it if God's plan included getting to surprise people a little bit. I know that's a sweet experience for a lot of people so I'd love to get to have that.
This is honestly the area I have the least amount of things I'd like to do differently.. because I feel like a lot will be different moving forward because of different circumstances. Less naps because I'd be caring for Beau at whatever age he is, etc. I promise I don't think I'm perfect at pregnancy, haha!

I have no idea what the future holds for us pregnancy wise, but I'd love to hear your thoughts if you're a mama, or have heard any tips from other mamas! XO What were your pregnancy survival tips?