No. 1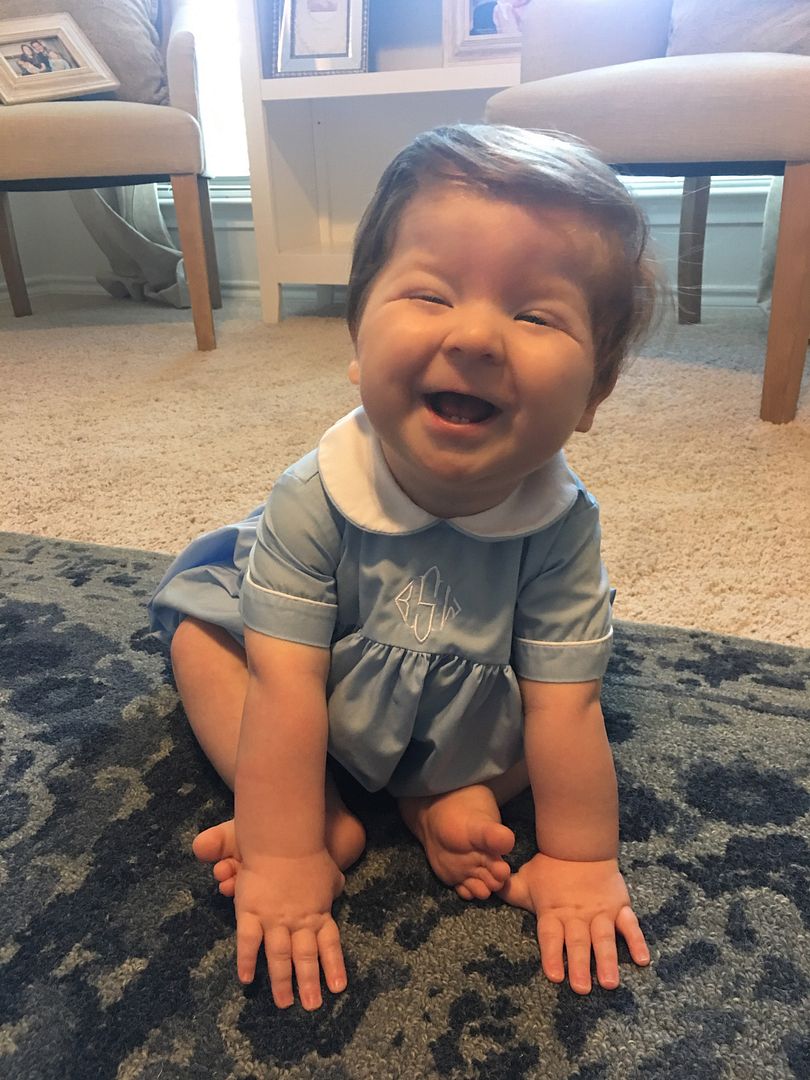 Yesterday this little fella and I went on an adventure with his Granny. We had an appointment in Fort Worth at a baby boutique for a custom silhouette, one of the sweetest things ever.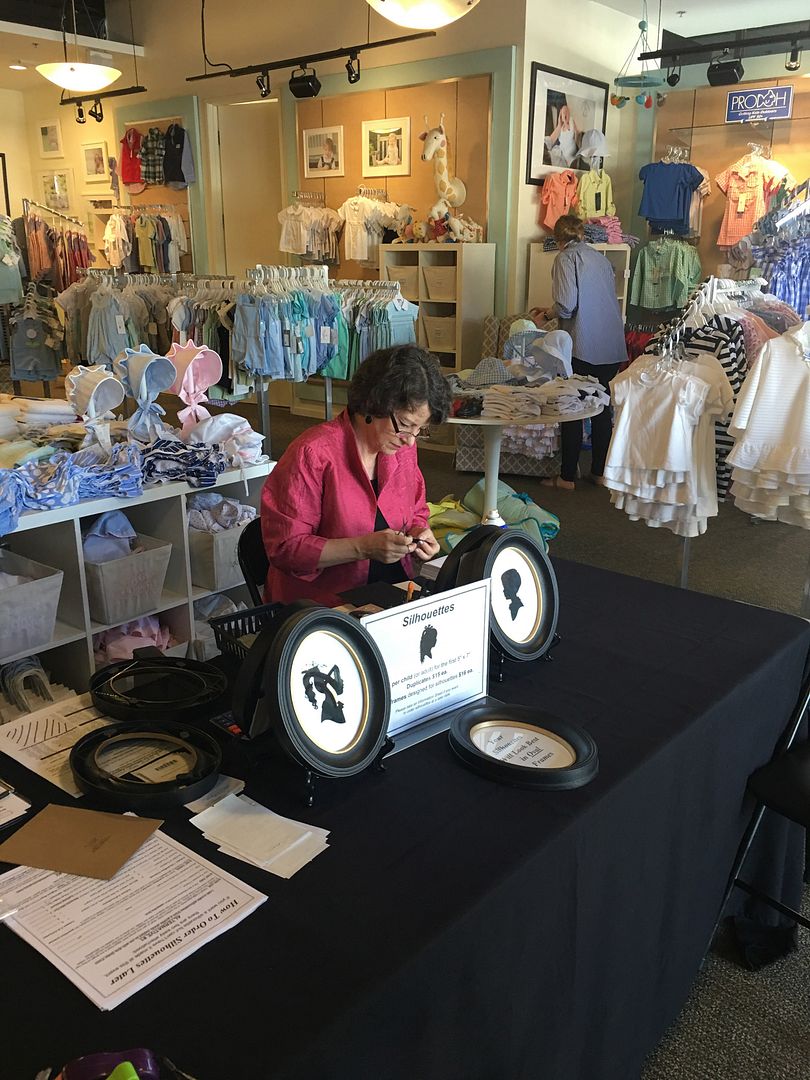 I didn't really know what to expect but the artist literally cut the silhouette out before our eyes. Beau had to stay still and sit up (but not stand) in my lap for about ten minutes. He did so well! I'm so glad I had put Beau in a sweet outfit.. I didn't think about the outfit being included but it was, and the collar is one of my favorite little details of the finished product. I'm so pleased with it!
No. 2
Even though my friend
Emily
wrote this post on
loving others well
about a month ago, I'm still thinking about it. I would highly recommend reading it! I've put my first "monthly prep" evening on the calendar and am excited for how this will help me in the months ahead!
No. 3
In case anyone is keeping track, this is what my dream kitchen looks like!
It belongs to a blogger I love, Rachel Parcell of Pink Peonies. A lot of her fashion isn't really my style but I love her interiors and just her overall. Several of my favorite fashion bloggers I would never actually dress like.. is that weird? Anyway... one of my favorite interior design studios, Studio McGee,
restyled her kitchen for this shoot
. I honestly like it better just styled by Rachel or whoever styled it before. When Ben and I were working on our house plans before we decided on
moving
into an already completed new build, we had specifically modeled our plans around a kitchen very similar to this, we both love it! Rachel is now about to build a new house so we're excited to see what it looks like to get more ideas!
No. 4
For those keeping track (no one... haha!) I have officially solved the issue of Beau's eyes being sensitive to the light. That solution is a sunhat! I ordered a cheap one from Old Navy while we wait on our preorder from Beaufort Bonnet, and this allowed Beau to look out and enjoy the sun. We took one last trip to the tulip farm with friends this week and it made the trip so fun!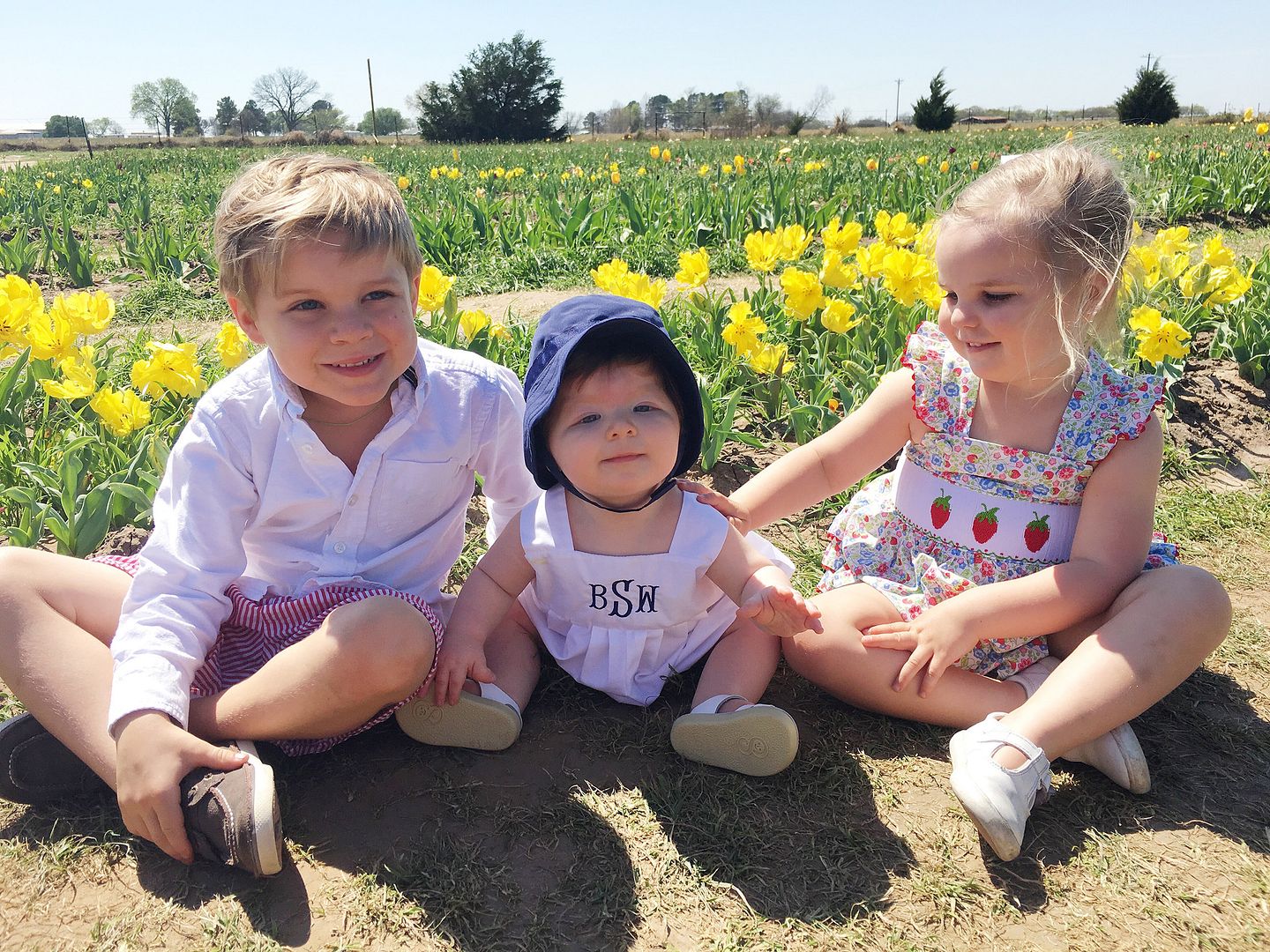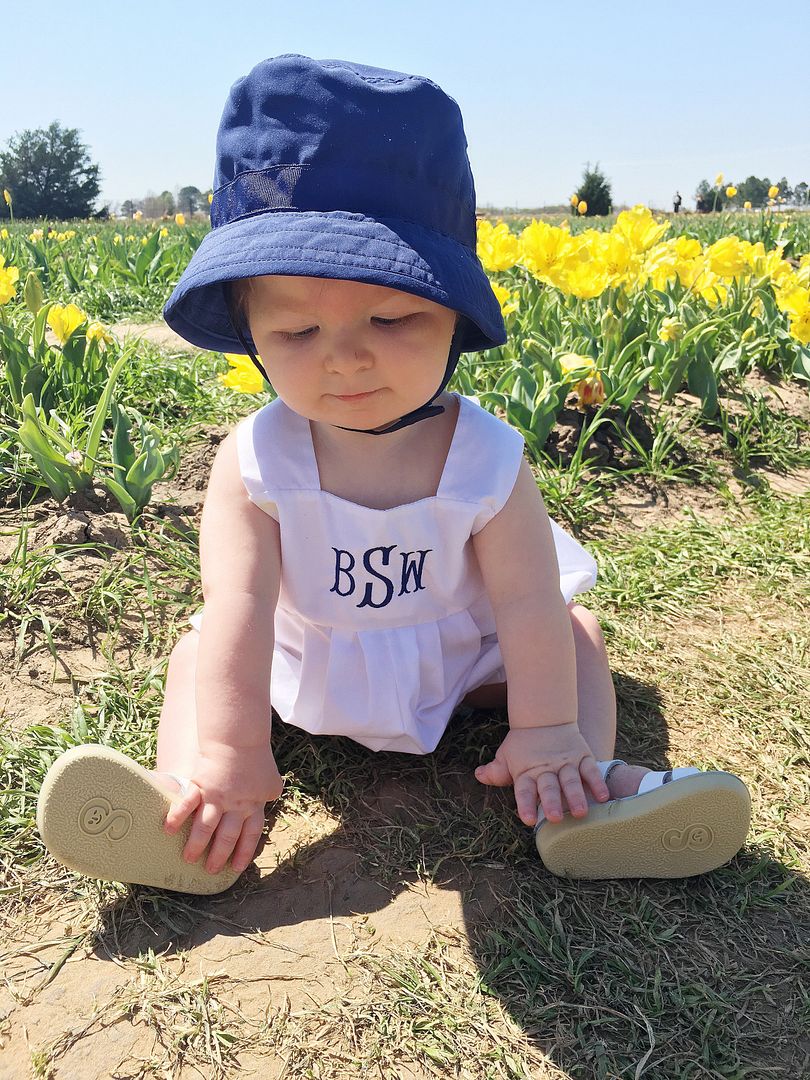 In the photo above he's thinking.. really mom? MORE pictures with the tulips?? Haha!
No. 5
I'm in spring shopping HEAVEN. Last year I was big and pregnant and couldn't shop for normal clothes so right now I'm loving being able to take part in Spring shopping, haha! I always say that I'm a 100% fall girl, but now that I really think about it, I LOVE Spring. April and May are always my favorite months because of all of the celebrations that take place. Hmm! Anyway, here are two tops that grabbed my eye this week.
I couldn't possibly order
this top
quick enough. It's perfect!
I also love this
similar silhouette
, and I think it would be especially cute with shorts for summer!
Speaking of shorts, my friend
Brit
recommended
these
and I had to get them right away for our Disney trip!
Happy Weekend y'all!!
All of my Friday posts can be found
here
.