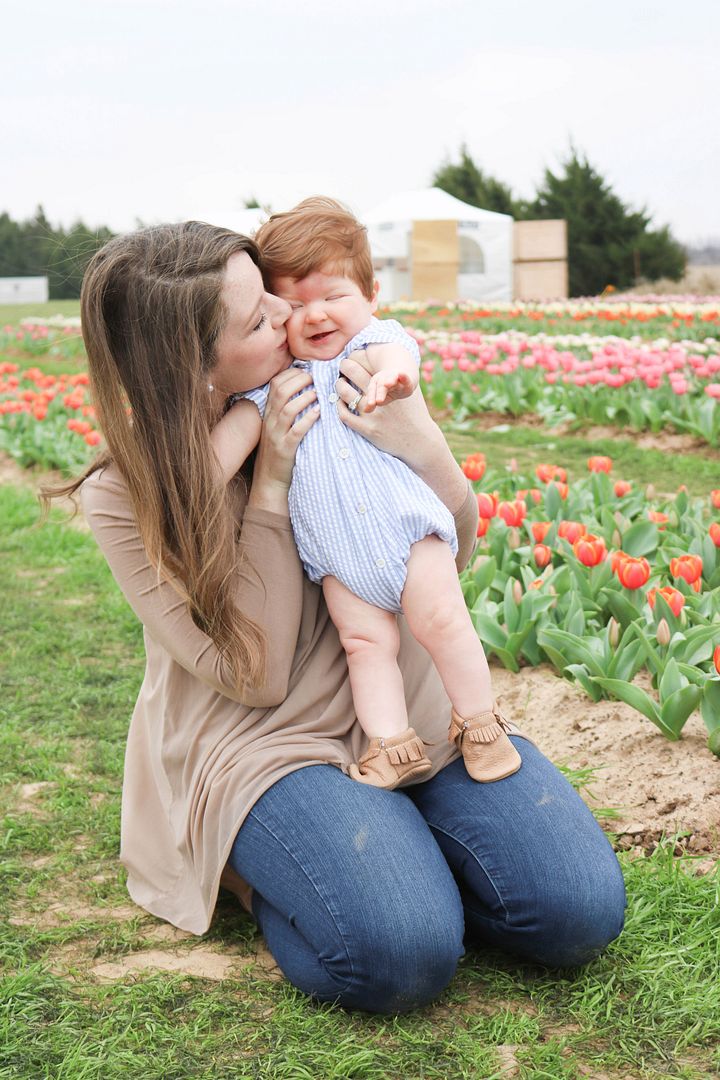 It's been feeling like Spring in Texas most of the time lately, and it's got me way excited. Spring is always a season of celebration. Baby showers, bridal showers, graduation parties, etc etc. I love every minute of it. It's so fun to anticipate the joy ahead. I've been
February Goals
Host a baby shower for my sister in law
Order everything we'll need for our upcoming trip to Disney World
celebrate a sweet Valentine's Day with my fellas best Valentine's Day yet!!
Finish and order our 2016 photobook
keep on with a good workout schedule, just keep moving!
celebrate turning 26 (!!)
possibly welcome our new niece/nephew.. due date march 3!
go back and add my favorite photos from the month from all of my monthly Beau blog posts
March Goals
Finish and order our 2016 Phonebook
Finalize everything for Disney World
For SURE welcome our new niece/nephew (baby will be born by Friday at the latest!)
go back and add my favorite photos from the month to my monthly Beau blog posts
complete a 21 day healthy eating challenge (today is day three!)
gather everything for Beau's Easter Basket
What do y'all have planned for this month?
I also thought I would share this... you've probably heard me talk before about
Matilda Jane Clothing
. I really do love it so much and it's so fun that my good friend is a "trunk keeper" so I always love shopping with her and supporting her. It used to be that Matilda Jane had you give your credit card info to your trunk keeper vs just being able to shop online like a normal human. Haha! Now it's a normal system and you can just shop via
Tiffany's website
. I tried on a few of the new items to show y'all what I have my eye on and gauge sizing! Ignore the fact that my pics are sort of dweeby and literally posed in front of my friend's fireplace.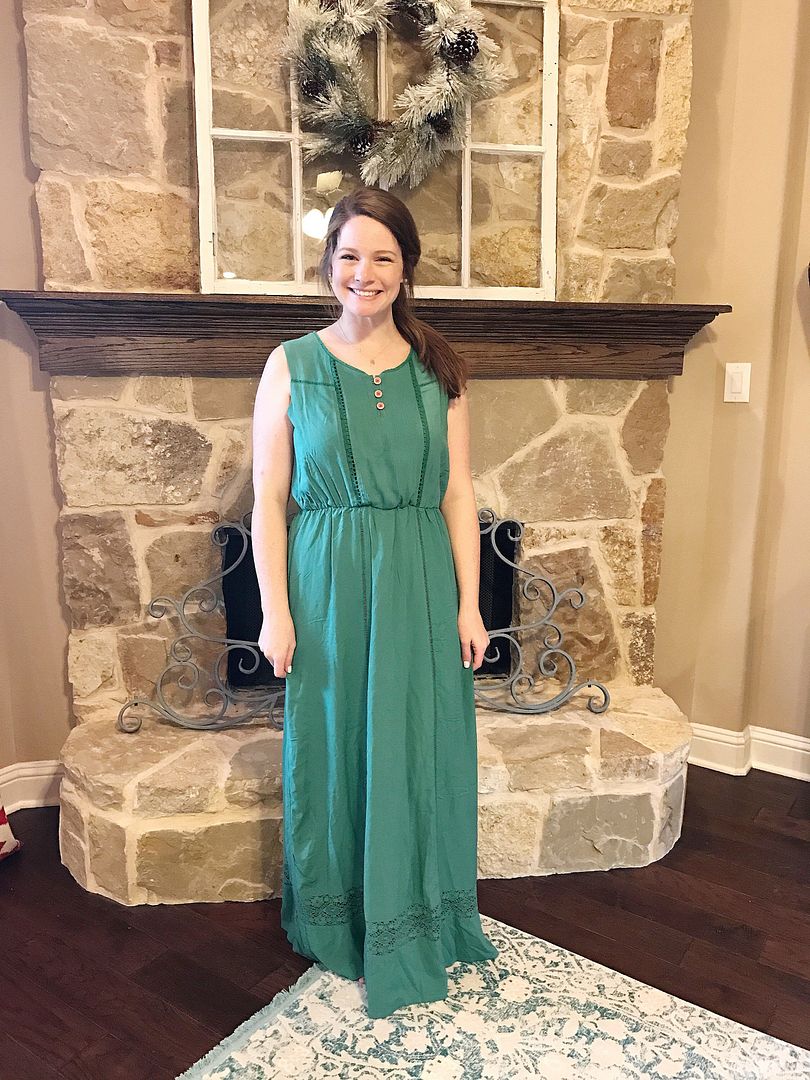 Starting off with
my favorite item
. The way this works is that I could try on whatever sizes Tiffany had. Most of the time I'm a medium in Matilda Jane clothes but this dress I will size down to a small. I think I might wear it for Easter because I think I'll be leaning on the floor a lot with Beau to help him hunt eggs and whatnot. I like that it would still look modest.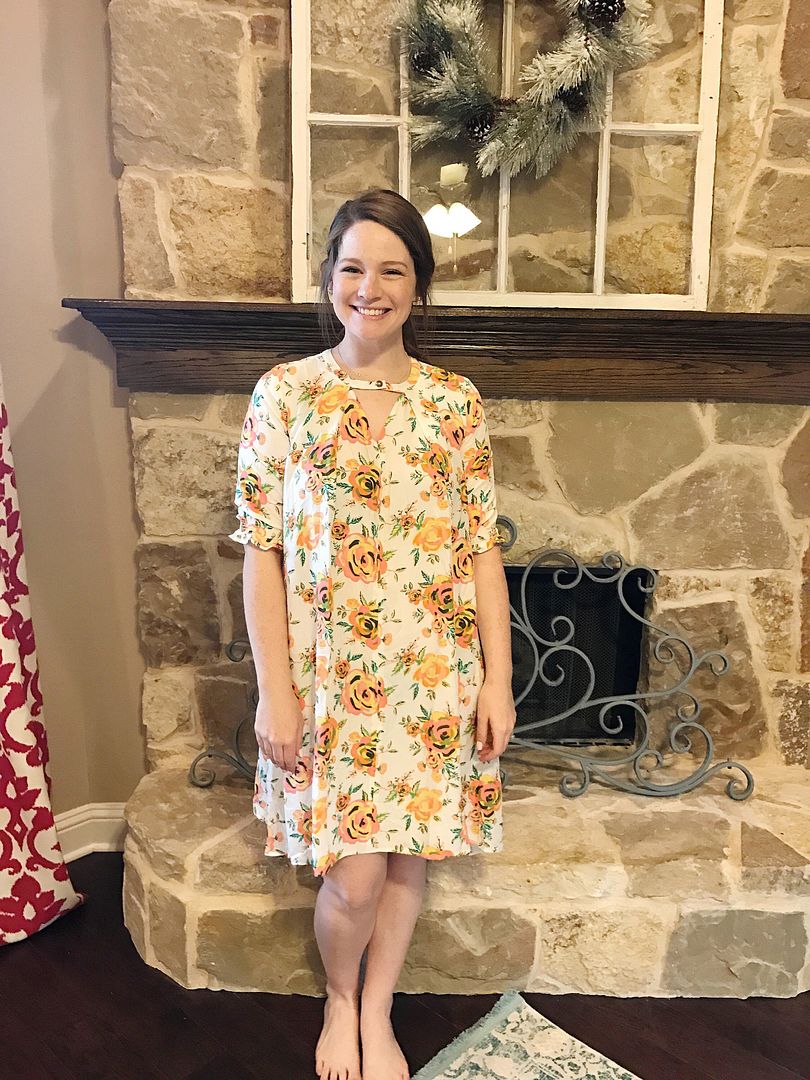 I don't love trends, and this neckline is super trendy right now but I love this
dress
. I know it will be something I wear to church all the time when I need something easy to throw on to look put together. It's an easy outfit.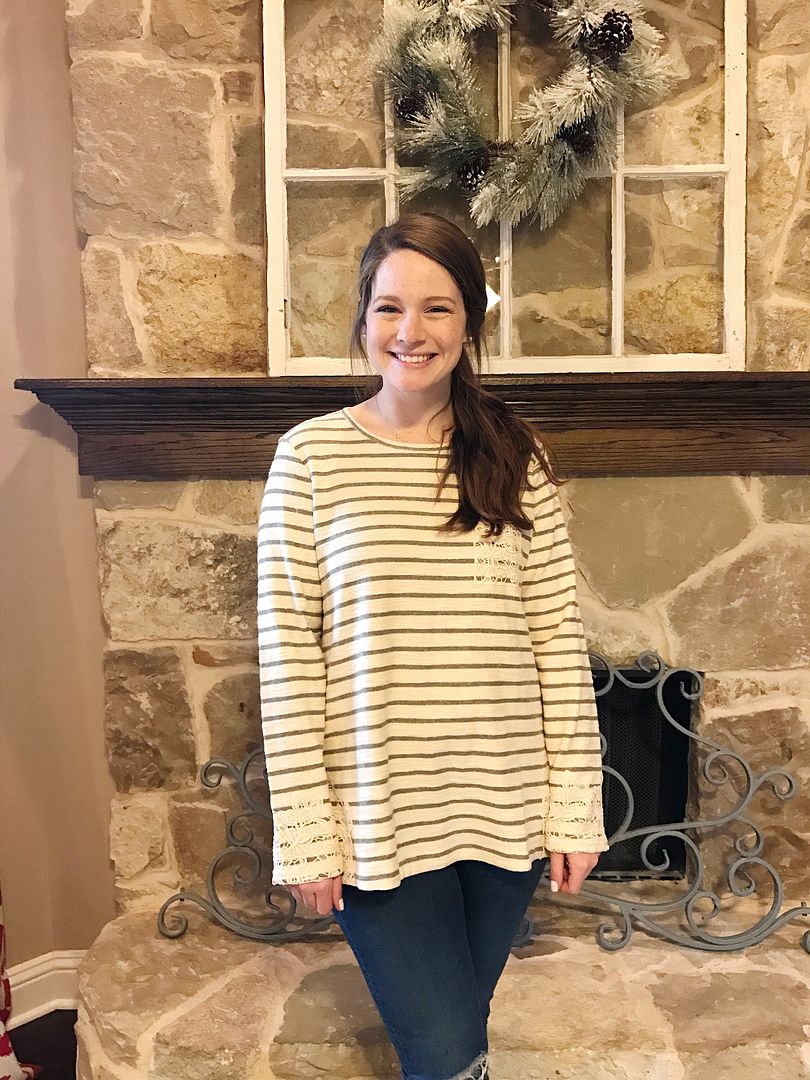 Here I have on a large top, and will be sizing down to a medium.
Stripes and lace
details are a no brainer for me. AND I've noticed a lot that my wardrobe needs have changed as a mama. This is one of those tops I know I'll wear constantly because it's comfy and easy to wear while taking care of my boy, but also stylish enough that I would feel put together whatever the circumstances.
There are oodles more cute things on
her website
and if you check out.. join the trunk show I'm co-hosting with a friend! If you check out, follow these instructions and send me an email so I can tell you thank you for joining us! XO
Save
Save
Save
Save
Save
Save
Save
Save
Save
Save