1: WHAT WE'RE EATING THIS WEEK:
Tomorrow night we'll have fajitas, and I made Buffalo Chicken Chili on Tuesday. I also made brownies because I hosted girls night for my home group girls. A few people have messaged me recently about wanting to know more about our home group.. is that something y'all would be interested in? Tonight we're eating with friends! :)
2. WHAT I'M REMINISCING ABOUT:
This is usually a really fun question for me.. but I'm honestly not reminiscing on a ton.. although working on my
top five photos
post maybe kind of took care of that.
3: WHAT I'M LOVING: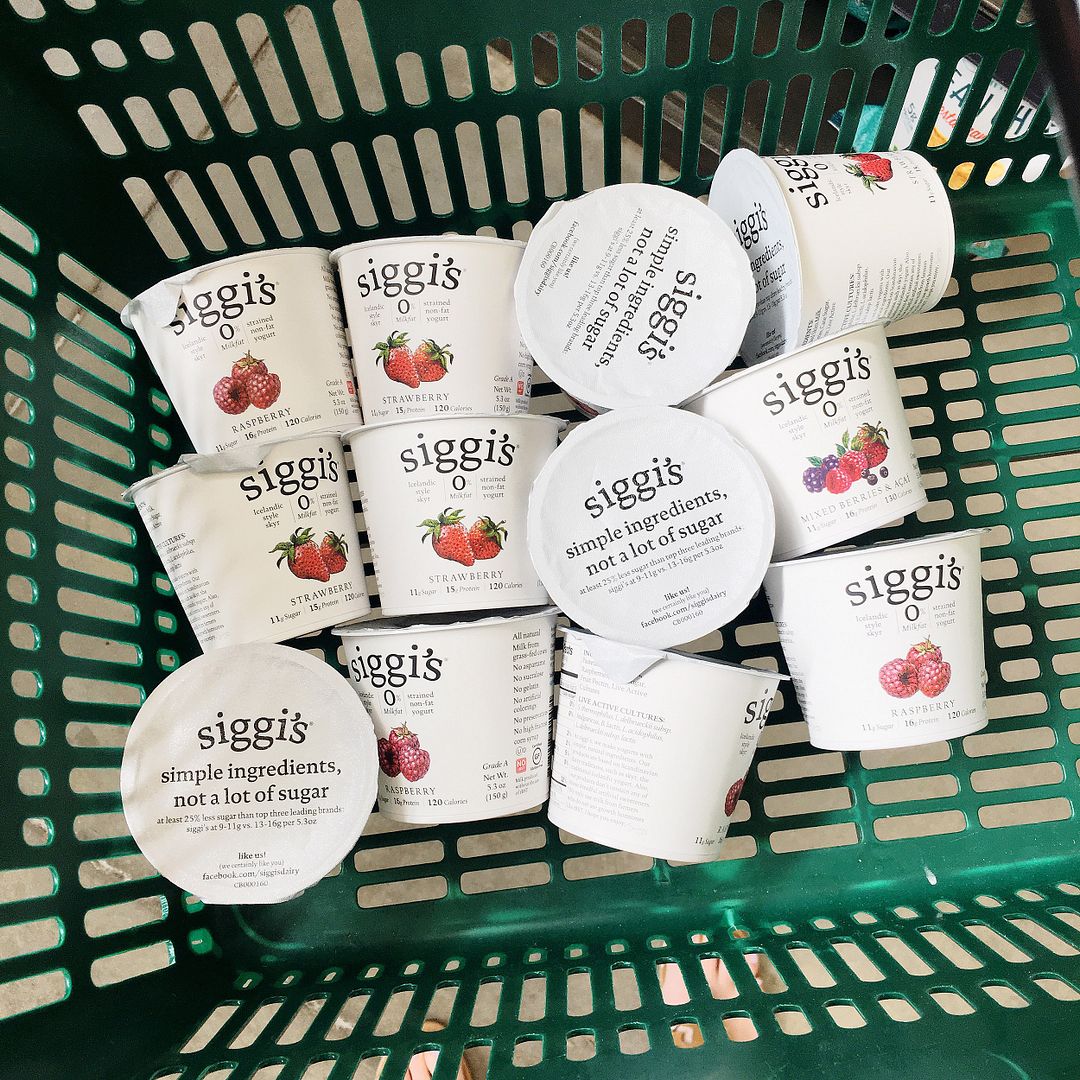 This is so random but SIGGIS y'all. A few of the flavors are a little too tart for my liking but the strawberry and raspberry have become my absolute favorite. I eat them for all meals of the day or snack, haha! For dessert, throw in a few dark chocolate chips and stir. YUM.
4: WHAT WE'VE BEEN UP TO:
I took care of this question in a huge, overdue
life lately
post last week! :) The short answer, though, is lots of sweet time with family, friends, and always snuggling our boy!
5: WHAT I'M DREADING:
Nothing :)
6: WHAT I'M WORKING ON:
We've got until Father's Day to master Beau's (hopefully) second word, haha! He's got mama down and even uses it to get my attention.. but he laughs each time we ask him to say "dada!" Thanks for the
study material
, Jimmy Fallon!
7: WHAT I'M EXCITED ABOUT:
Our trip to Disney is soon approaching.. and we cannot wait! Any last minute tips? Send them our way!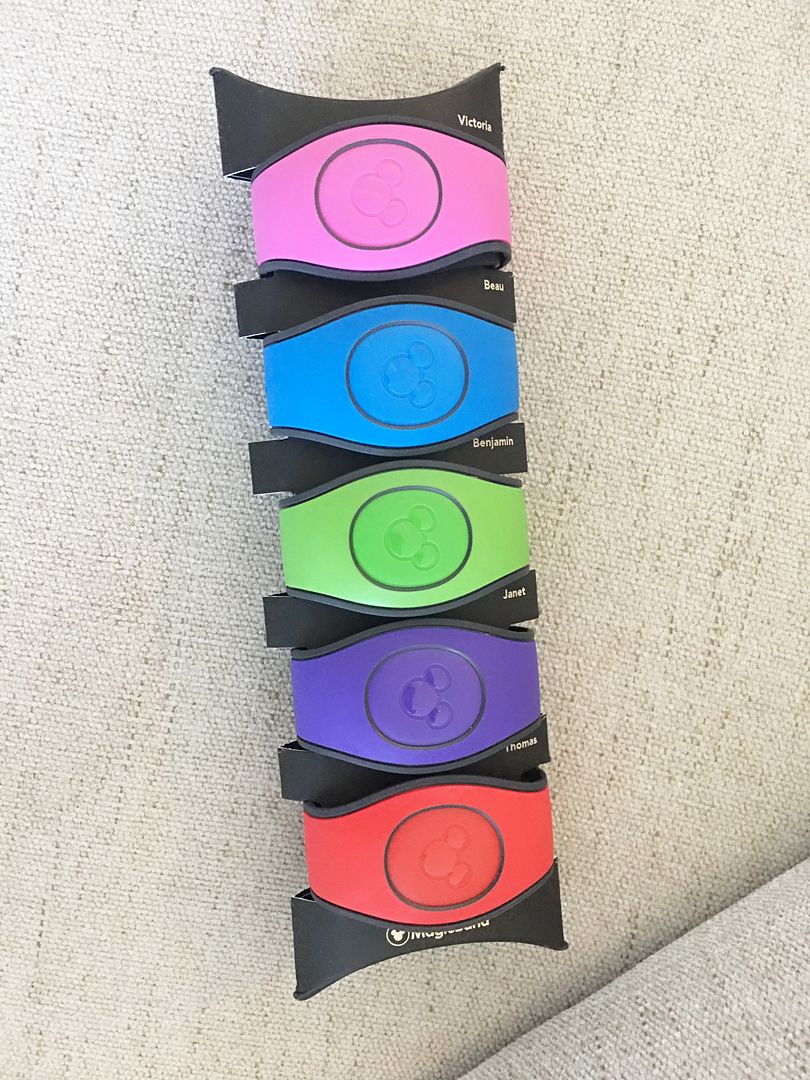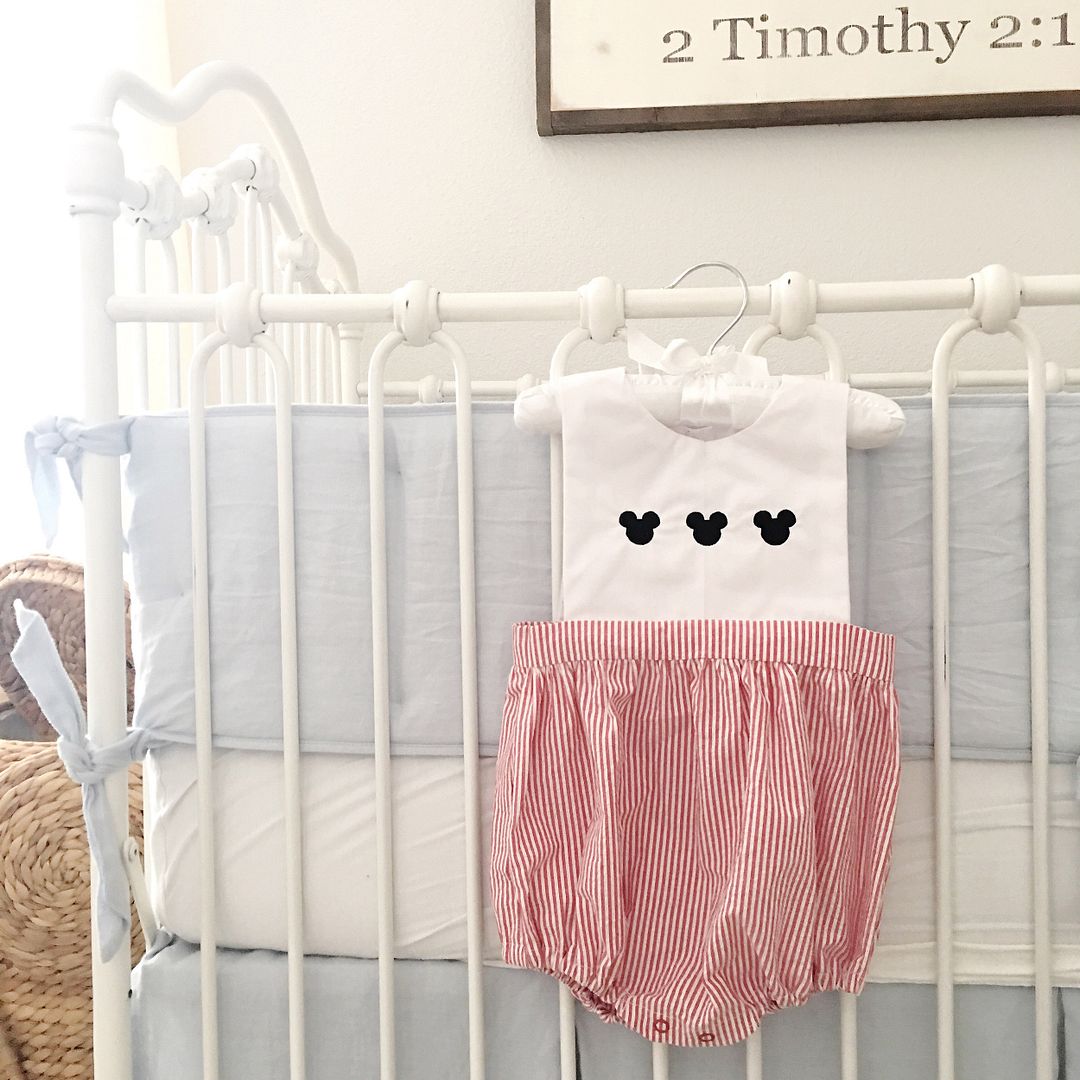 We're also working on so many sweet details for Beau's birthday party.. look at this precious sneak of his birthday poster! HEART EYES!!
Sizelove Letter Co.
KILLING IT!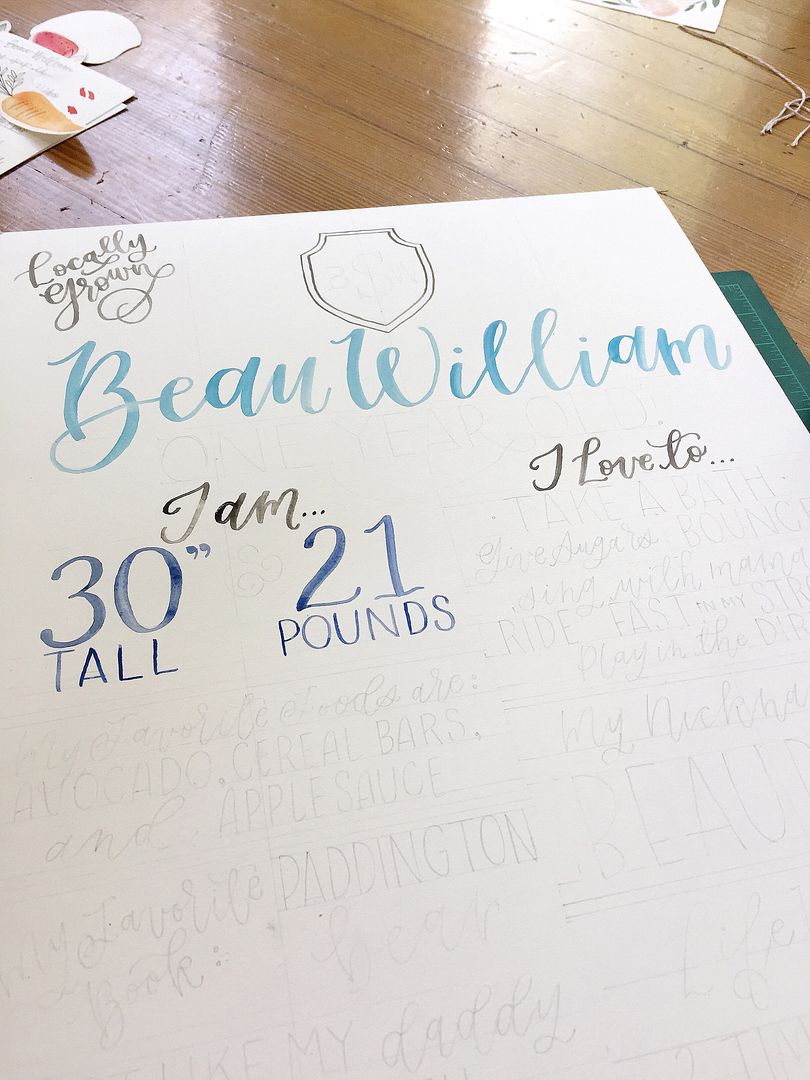 8: WHAT I'M WATCHING/READING:
Now that the lamest season of the Bachelor ever is over (yeah, I said it!!) I feel like my tv watching is kind of few and far between. I did just finish
Eligible by Curtis Sittenfield
and LOVED it.
9: WHAT I'M LISTENING TO:
The
Risen Motherhood
podcast is rocking my world lately.. the last few have just been really really good and I need to go back and listen to the old ones I've missed. Gospel centered chats on being a mama.. the best!
10: WHAT I'M WEARING: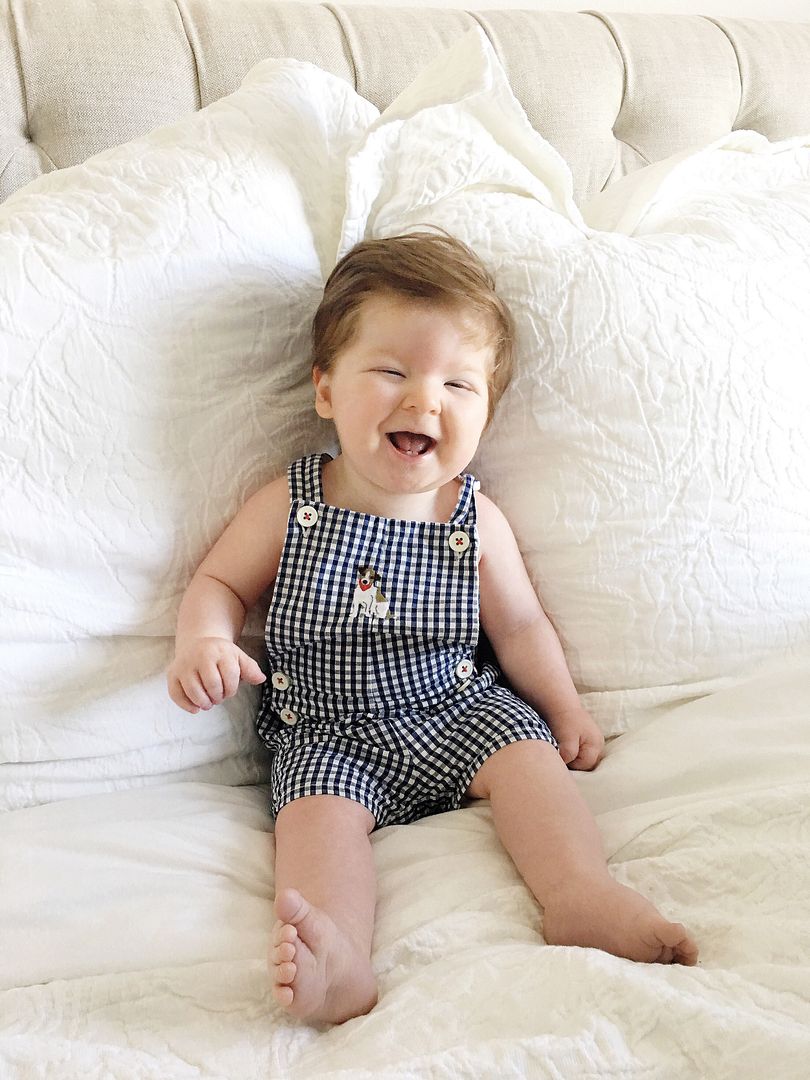 Oh, I guess this question isn't asking what Beau is wearing, haha! :) We're loving this
new little romper
for our sweet boy! I think with this crazy Texas weather my outfits have been boring lately.. a lot of jeans and striped tops!
11: WHAT I'M DOING THIS WEEKEND:
This is our last free weekend before a season of packed weekends, so I'm hoping for lots of sweet time with my boys!

12: WHAT I'M LOOKING FORWARD TO NEXT MONTH:
What am I NOT looking forward to next month is a better question! Tuesday is my bestie Kayla's gender reveal (more on that after the event!!) and that kicks off the best month EVER! Then on Palm Sunday we're hosting an egg hunt for our home group at my in laws', then Easter weekend, then DISNEY WORLD weekend, and then Meredith comes to town for Beau's one year pics and her Dallas mini sessions, the next weekend is the first in May but it's Beau's first birthday party. SO much goodness!
13: WHAT ELSE IS NEW:
One of my closest friends had her BABY BOY!! Welcome to the world, Walker James!!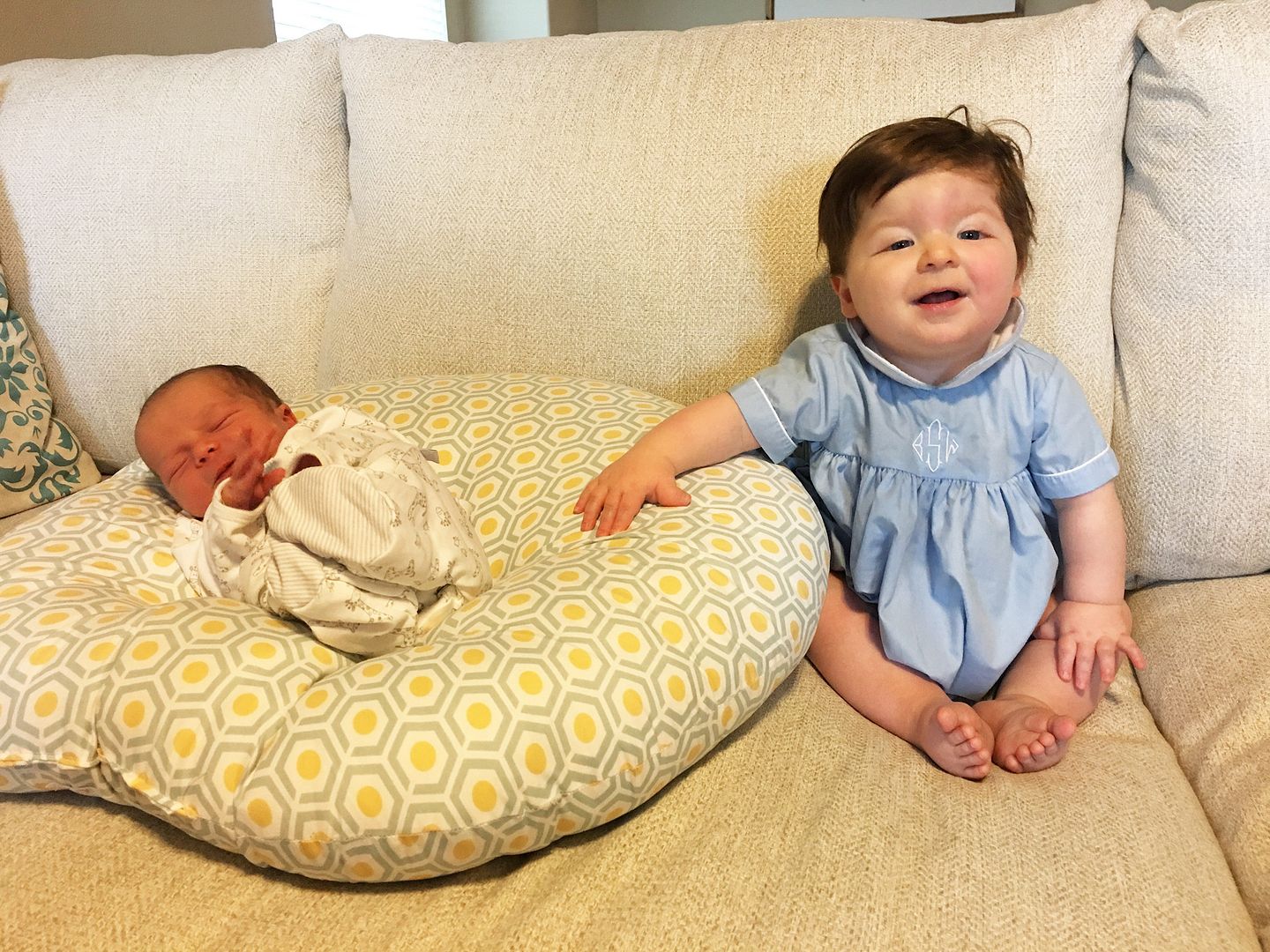 Bonus question this month:
What's your favorite spring wardrobe piece?
DRESSES!!! I love them. Being able to wear my precious dresses again is my favorite thing! Loft is in my humble opinion, killing it with dresses right now. I hadn't shopped there in awhile and ran in the other day to grab a pair of
my favorite white jeans
(they're the only ones I find to not look see through on my body!) and fell in love with their dresses!
This
,
this
,
this
, and
THIS
!
Save
Save
Save
Save
Save
Save
Save
Save
Save
Save
Save
Save
Save
Save
Save
Save
Save
Save
Save
Save
Save
Save
Save
Save