I hope everyone had a sweet, encouraging, and restful Easter weekend. I'd say we did! I have looked forward to Beau's first Easter for a long time, so it felt surreal that it was finally here!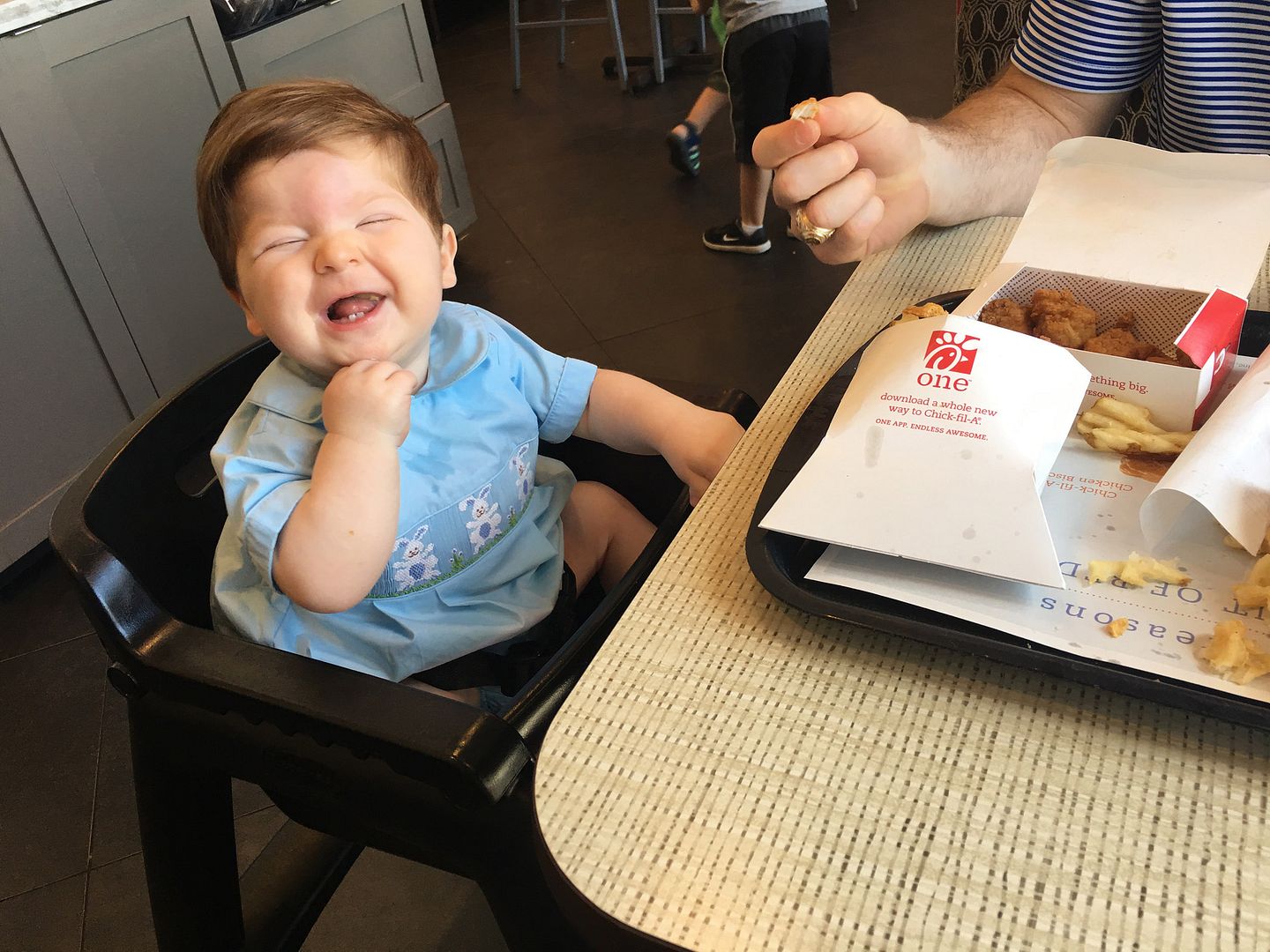 Ben had Good Friday off, which was so nice because he usually doesn't. We had a late night Thursday night celebrating the gender reveal of Baby Jones! Beau's going be surrounded by lots of pretty ladies in August, because two of our good friends are both expecting little girls! Friday morning we ran a few errands, and Beau enjoyed his first few tastes of Chick Fil A! He was literally grabbing for the tray which is very unlike him.. he's usually just "meh" about most food! Too cute!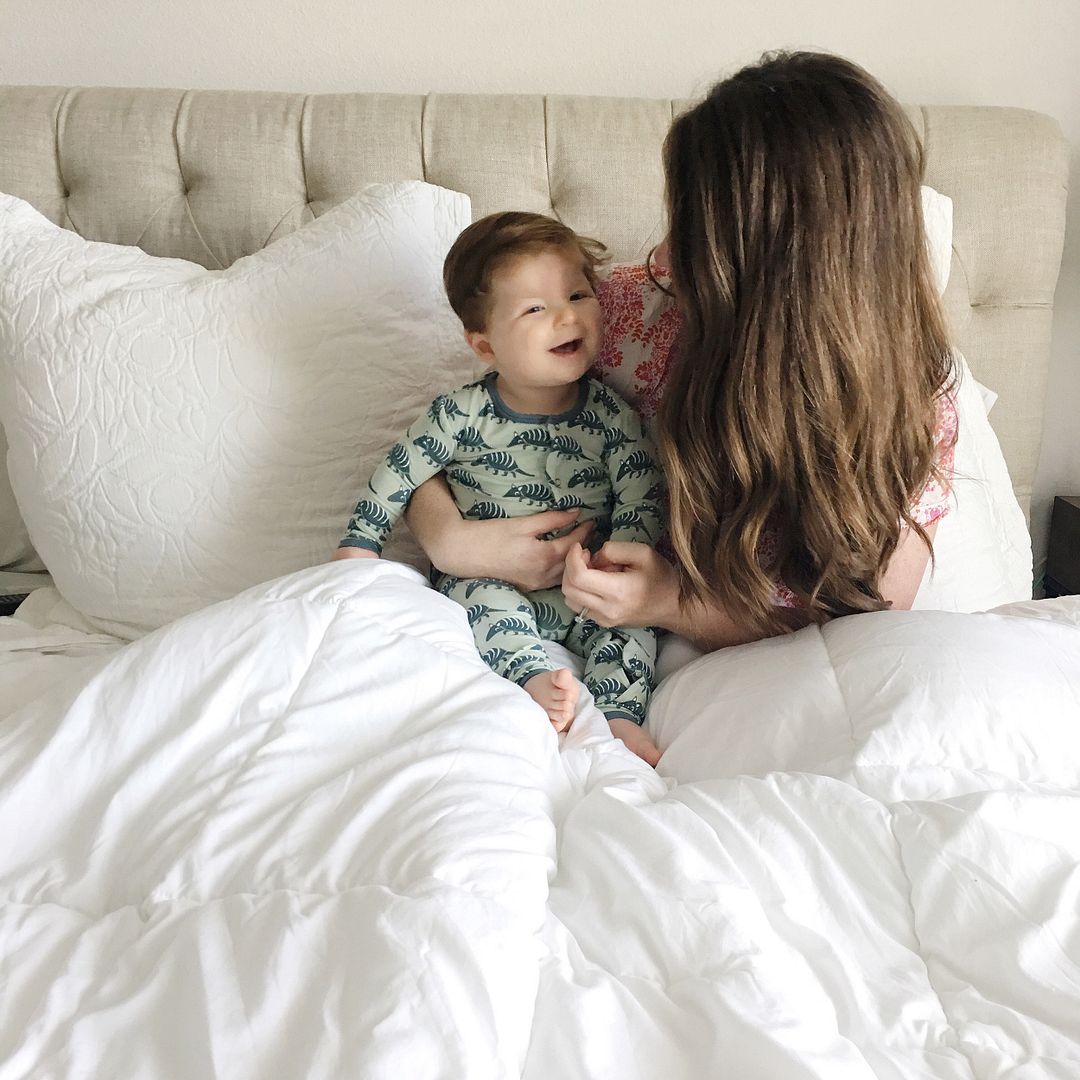 We were greatly in need of some rest time and we sure had it.. Saturday was sweet and slow before we had a birthday party that night. We also had breakfast with family friends.
A little Armadillo booty for our Texas boy!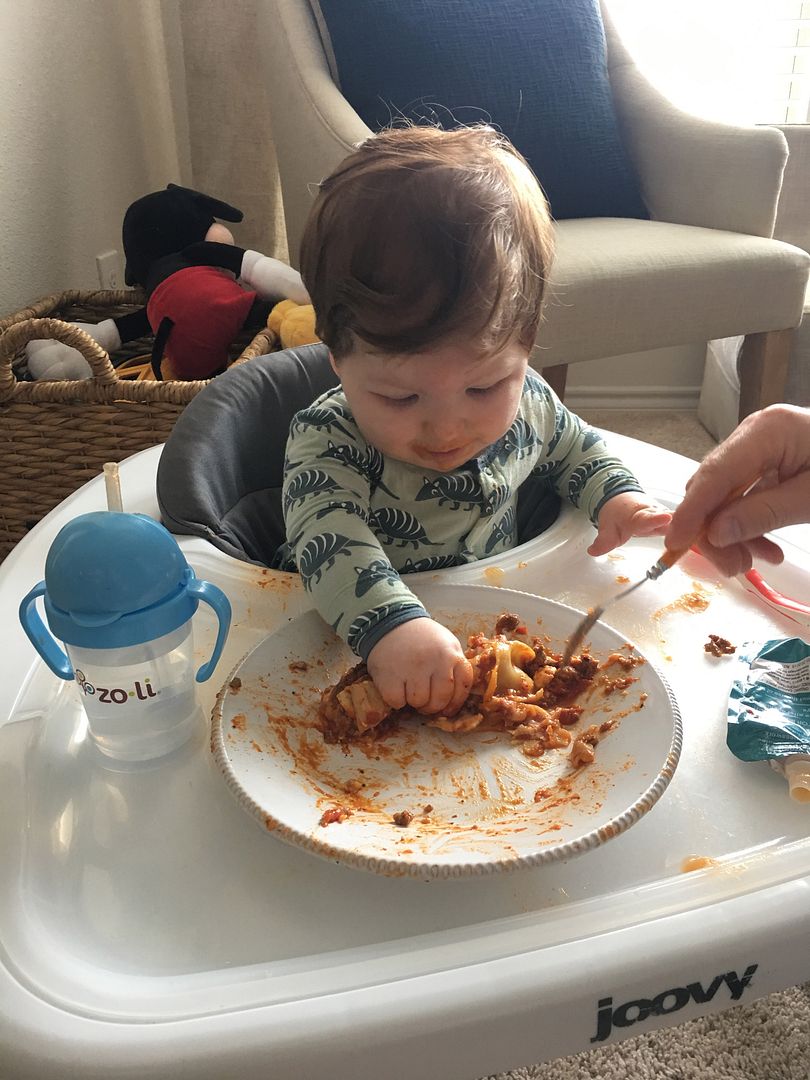 We also discovered that Beau's favorite food is lasagna.. haha! Like I mentioned above, he's mostly just whatever with foods.. but he LOVED this! It made me hopeful that we might have a successful cake smash in a few weeks!
On Sunday Beau was all ready for Church and time at Big Granny's in his Easter best. My precious boy!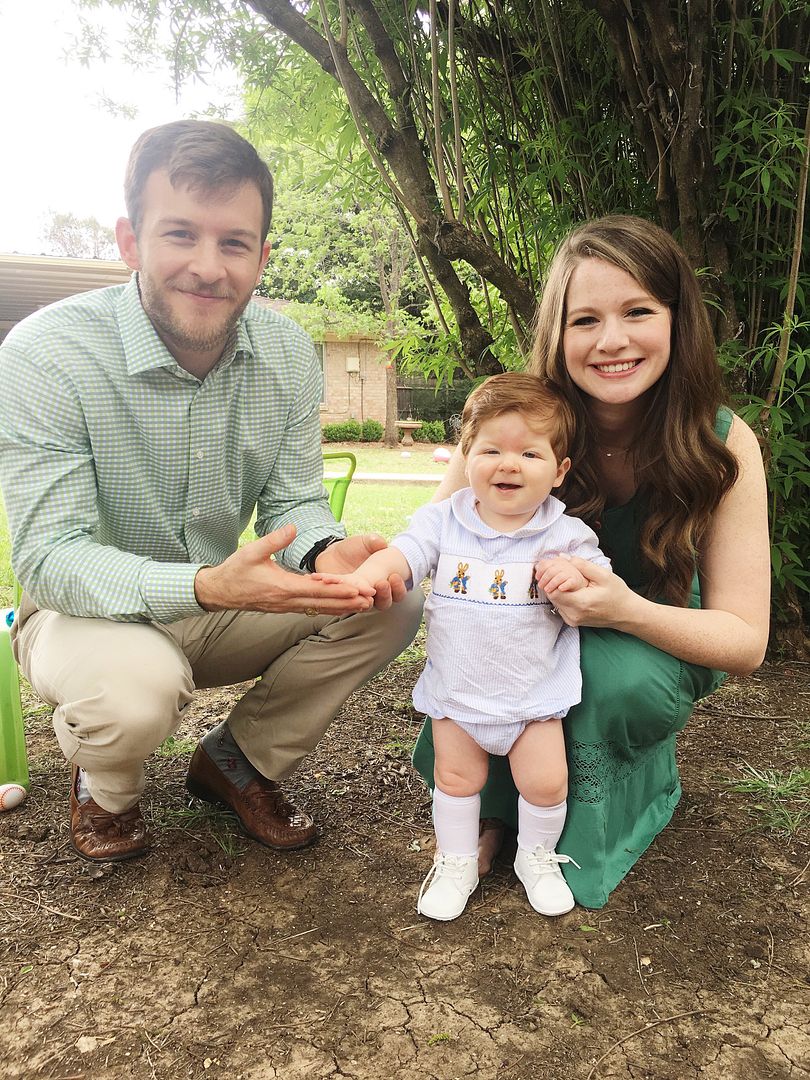 Duck noises from Uncle Zac were what got us a smile out of this little fella for a family photo! We had the sweetest day with family and friends!