First, I'm guest posting on my dear friend
Nicole's blog
this morning on my heart for hospitality! Go check that out! :)
I've been counting down the days for Christmas cards to start showing up in our mailbox. I'm the crazy person that will be mailing the day after Thanksgiving, and checking my mail like a hawk. I just love getting photos of our friends and family, and being able to showcase them in our home and think about all of the sweet people we know! :)
This year I had the privilege of working with
Dixie Design Collective
on our Christmas cards. I've been a long time admirer of Dixie and their classic, Southern designs. All of the cards are designed by one of Dixie Designs' skilled artists, and they are all so charming! I got to visit with one of Dixie's helpful graphic designers and come up with a few cards that show off my favorite family photo from our fall/pregnancy announcement session with my friend
Nicole Cole Photo + Film
. The card that I ended up choosing isn't featured below, I'll reveal that as part of The Most Wonderful Time of the Year linkup I'm hosting with my friend Sarah (details at the bottom of this post in case you missed it!) and I'm already so excited to share. It was such a hard decision when I felt like so many of Dixie's card designs reflected my heart and personal aesthetic. Here are the runner ups:
Which card design is your favorite? :) I'm hoping you'll like the one we chose even more!
I'm so excited to announce that
Sarah
and I are hosting are
The Most Wonderful Time of the Year
linkup for the second year in a row! This year we're adding a twist.. there will be a co-host for almost all of the days! We're so excited for that fun element and to share this with some sweet friends! I'm so excited to share my posts with y'all, and to read all of yours! Last year I really tried to comment on as many posts as possible, and it's my goal for this year as well. Please join in with us, and we'd love for you to help us spread the word of the linkup.
December 6th-
Christmas Day in the Life with
Nicole Cole
December 14th- Favorite Meaningful Holiday Memories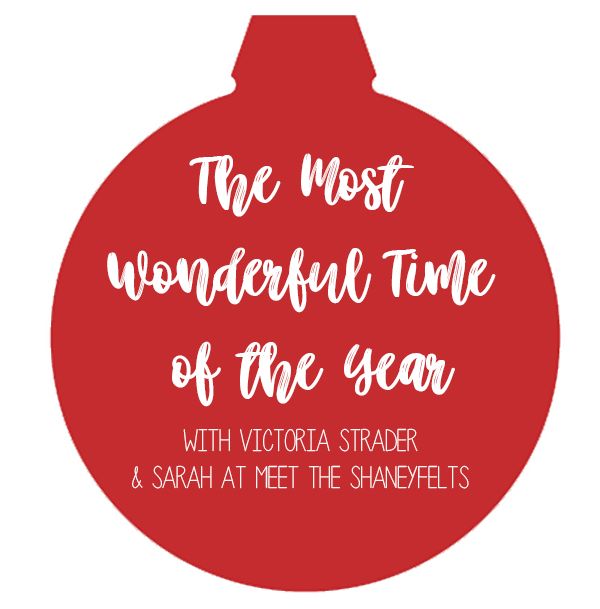 Save
Save