Morning Sickness?
YEP! Not quite as bad as last time, but still very much a part of my daily life.
This puts a vote for:
girl
Headaches?
In my blog post about Beau I said yes, but I don't remember having them actually. But this pregnancy I really have had them a bunch!
This puts a vote for:
boy
Heartbeat above or below 140?
This baby has had heartbeats about the same as Beau, in the 160s and his were 170s/160s
This puts a vote for:
girl
Craving sweet or salty?
With Beau I thought cravings were completely made up, haha! This time there have been a few times I've most certainly craved things. Pumpkin pie, Shake Shack (still haven't satisfied that one!) and once I randomly really wanted a chicken fried steak.
This puts a vote for:
?
Face Breakouts:
During my first pregnancy my skin was GROSS! So oily, and broken out with giant.. no other way to say it, ZITS! Sounds so yucky, but that's what they were! It was so hard to manage. This time, my skin has been mostly clear. I'm interested to see if this is because of a different pregnancy, or because of
my favorite cleanser
that really cleared up my skin even before I was pregnant. I've also been using
this exfoliator
and LOVING it! Only time will tell if my skin has been different this pregnancy, or if my products have really changed the game. My gut is that it's both.
This puts a vote for:
boy
Skin dry or soft?
Soft with both pregnancies, but first it was soft just because of so much oil, now it's just really nice skin!
This puts a vote for:
girl
Moody or pleasant? Moody for both, 100%. I've cried so much over so much random stuff. Don't get me started on the preview for the Wonder movie.
This puts a vote for:
girl
Is your face rounder than usual? Yes, and it was briefly during this time of my pregnancy with Beau, but then it went back to normal. End of first trimester was Victoria bloats time. We'll see if it reverts back this time.
This puts a vote for:
girl
What side do you sleep on?
Both, both times.
This puts a vote for:
?
Carrying baby high or low? Last time I feel like I carried pretty high, it feels a bit lower this time but I'm also only 14 weeks. It's come on so much faster than last time, but still.
This puts a vote for:
?
I feel like it's hard to tell what the wives tales would say is the gender of my baby because of my several unanswered questions... only time will tell! Except I already know! :) What's your guess for our sweet baby? I'd love to hear in the comments! Stay tuned because we'll be announcing on Saturday!
I'm so excited to announce that
Sarah
and I are hosting are
The Most Wonderful Time of the Year
linkup for the second year in a row! This year we're adding a twist.. there will be a co-host for almost all of the days! We're so excited for that fun element and to share this with some sweet friends! I'm so excited to share my posts with y'all, and to read all of yours! Last year I really tried to comment on as many posts as possible, and it's my goal for this year as well. Please join in with us, and we'd love for you to help us spread the word of the linkup.
December 6th-
Christmas Day in the Life with
Nicole Cole
December 14th- Favorite Meaningful Holiday Memories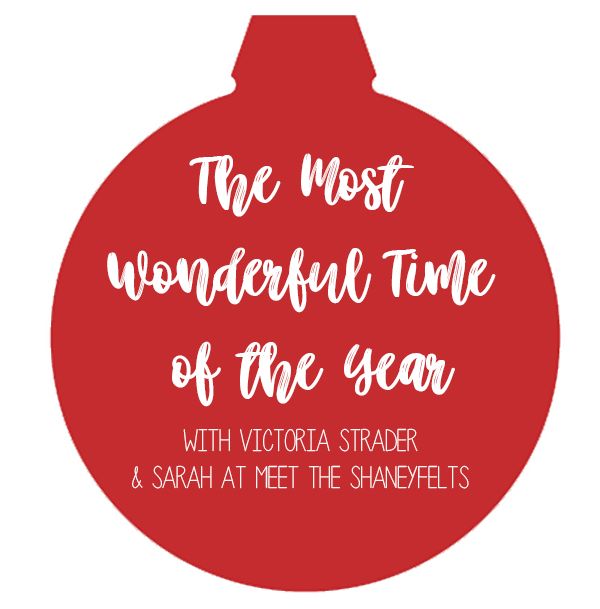 Save
Save
Save
Save
Save
Save
Save
Save
Save
Save